Thantakit Dental Clinic Partners with Nobel Biocare to Provide World-Class All-on-4 Dental Implants
Tooth loss is very common among adults as they age. In fact, at least 35 million adults miss all of their lower and/or upper teeth from tooth decay and wear-and-tear. Instead of living in discomfort with the hassle of detachable false teeth, more and more adults, particularly senior citizens, are availing of all-on-4 dental implant restoration such as Nobel Biocare's all-on-4 treatment.
The Thantakit and Nobel Biocare Partnership
Thantakit Dental Clinic has recently teamed up with Nobel Biocare in order to give international patients the all-on-4 treatment. The first all on 4 treatment was performed on a patient in 1998. Afterwards, hundreds of thousands of patients have undergone this method of getting their teeth and bite back using what's known as the nobel biocare implants.
The special implants make the whole all on 4 dental implants procedure work. Remember the name: Nobel Biocare, for they alone can make the tilted all on 4 dental implants in Bangkok work using only 4 implants.
What Is the All-on-4 Treatment Concept by Nobel Biocare?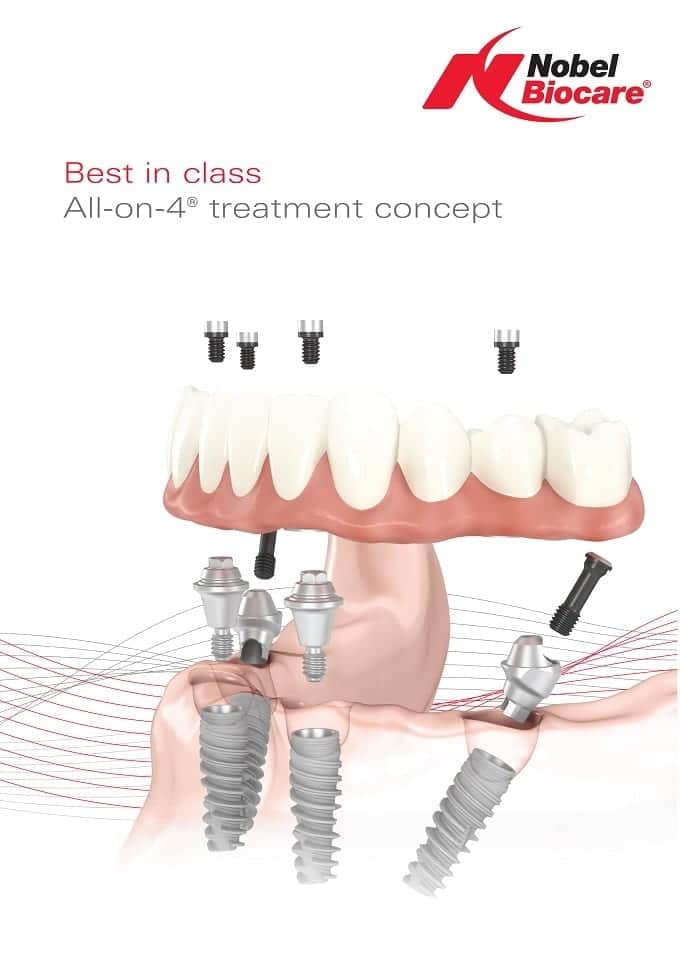 The thing that makes Nobel Biocare's all on 4 in Thailand work so well is because it's a cost-efficient version of the all-on-4 to all-on-8 implant that uses a graft-less solution to the process using titled implants. Tilted implants work only with Nobel Biocare implants in Bangkok, after all. Most importantly, these all on 4 dental implants in Thailand provide a full-arch prosthesis for patients on the day of the surgery itself.
You don't have to wait several weeks or months just to get your complete set of prosthetic teeth or dentures when push comes to shove. This is the reason why 98 percent of patients recommend the all-on-4 treatment by Nobel Biocare. The characteristics of the all-on-4 procedure by Nobel Biocare in Thailand include the following:
Graftless Procedure: The procedure doesn't use bone or gum grafts.
Same Trip Prosthesis: You can get a full-arch of fixed prosthetic teeth or dentures in just one trip over a week time.
Full-Arch Rehab: With only four nobel biocare implants in Thailand, you can get full-arch rehabilitation.
45° and Straight Implants: The implants include two implants tilted up to 45° in the posterior and two straight anterior implants.
Immediate Implant Loading: The immediate loading of implants is available for all patients meeting the criteria for dental implantation.
Final Long-term Prosthesis: Thantakit provides final Prosthesis of All on 4 implants concept with fully screw retained high impact acrylic (KULZER®) with reinforced metal sub-structure which can be served as long-term final prosthesis.
Feels Natural: With only 4 implants, the dentures you use will end up feeling quite natural, as though you've grown back the teeth you've lost.
Tilted Implants: The reason why the procedure is graftless because the posterior implants are tilted, which utilizes all the available jawbone real estate.
Conical Implants: The implants also use propriety Nobel Parallel Conical Connection implants to make tilting and solid straight implantation possible.
Immediate Function and Usage: Immediate use through the fixed provisional bridge. The patient can eat soft foods after the surgery and even more so when he has healed all the way.
Rapid Quality of Life Improvement: Patient satisfaction is guaranteed because of immediate results that are excellent in regards to self-esteem, speech, natural feeling or sense, aesthetics, and full function.
Is It Too Good to Be True?
Fortunately not. Not all things that sound too good to be true are untrue. Like the amazing powers of the Internet, Nobel Biocare's all-on-4 treatment in Thantakit Clinic really does live up to the hype. Yes, you only need four implants to replace all the teeth you've lost from top to bottom of your mouth. It's now made possible thanks to the advances in dental implant technology that Nobel Biocare has helped spearhead.
Other clinics have attempted to mirror this groundbreaking technique, but only Nobel Biocare has documented successes to back it up. That's why Thantakit trusts them specifically when it comes to providing all-on-4 in Thailand services. Here are all the reasons why Nobel Biocare's all-on-4 treatment works for patients who are missing most or even all of their teeth:
Patient-Centered Facility: Thantakit keeps up with Nobel Biocare standards by keeping their team of doctors, laboratory technicians, and denture synthesis equipment in one patient-centered facility. The clinic has everything you need for same-trip prosthesis.
Natural-Looking and Natural-Feeling Teeth: You will leave the Thantakit Clinic with not only a natural-looking set of teeth but also fully functioning teeth for good measure.
High-Tech Digital Scanning and Denture Synthesis: Another reason why the whole all-on-4 process is so much more streamlined compared to other dental clinics is because Thantakit also has state-of-the-art dental scanners and 3D printing technology on hand for same-day CAD/CAM denture synthesis.
Final Long-term Prosthesis: Thantakit provides final Prosthesis of All on 4 implants concept with fully screw retained high impact acrylic (KULZER®) with reinforced metal sub-structure which can be served as long-term final prosthesis.
Warnings: Although you will get your new smile immediately, please take note that dental implants take time to heal and fuse to your jawbone. Don't do anything drastic like crack walnuts or chew gum with your new set of eat or anything.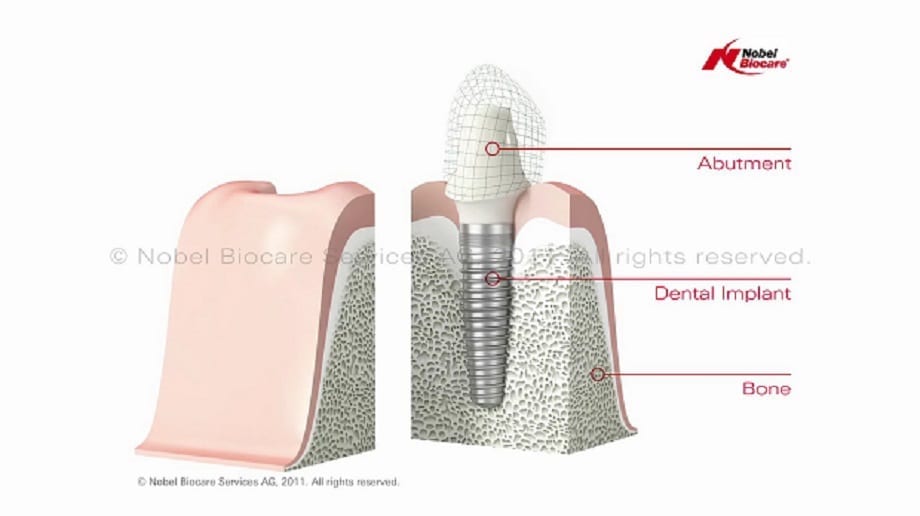 The all-on-4 in Bangkok treatment by Thantakit and Nobel Biocare serves as the most commonsensical solution for full-arch treatment of those who've lost most or all of their teeth without resorting to all-on-6 or all-on-8 treatment. It's minimalist, affordable, and effective all at the same time. This is because the all on 4 in Bangkok service makes use of what's known as tilted implants along with special Nobel Biocare in Bangkok products.
In just one week the all-on-4 treatment by Nobel Biocare can give you a new, radiant smile for a fraction of the cost of similar treatments or even all-on-6 to all-on-8 procedures. Just contact the Thantakit Clinic today in order to get your own all-on-4 treatment at the soonest possible time. It combines the precise technology of the all-on-4 process with the expertise of the clinic's internationally trained dentists. They follow the Nobel-Biocare-developed method of giving patients a new smile within one week as the surgery itself to the letter.