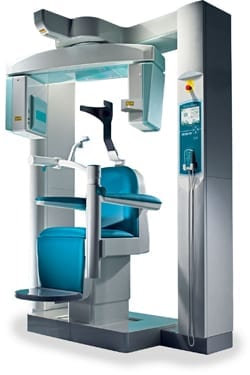 3D CT-SCAN FOR DENTAL IMPLANT SURGERY
Thantakit international Dental Center is the first dental implant center possessing and utilizing 3-D Dental CT Scan for every dental implant treatment case since 2004.
3-Dimension Dental CT Scan is one of the most essential equipment in Dental Implant Surgery. It assists a dental implantologist in locating the best sites for implant placement. This technology also helps increase long-term success rates in dental implant treatment. The CT Scan has played an important role of delivering successful dental implant treatments.
3-D Accuitomo – XYZ Slice View Tomograph.
Super High-Resolution Images of Region of Interest
The newest technologiy for acquiring three-dimensional diagnostic Imaging Information. 3D Accuitomo is a cone beam x-ray CT(Computed Tomography) for Dento-Maxillo-Facial area by J. Morita Mfg. Corp. Generate highly detailed, three-dimensional images with only one X-ray exposure of approximately 18 seconds
Use the dedicated software i-Dixel, to freely set slice angles
Develop the most accurate diagnosis for implants, apical lesions, temporomandibular joints,impaction etc.
Super High-Resolution
Low X-Radiation Dosage
Compact
Easy-to-use Image Processing Software on your desk
Simple, Accurate Positioning
| | | |
| --- | --- | --- |
|   | THB | Duration |
| 3-D Dental CT Scan | 4,000 | 1 Visit |