DENTAL CROWNS AND BRIDGES
Dental crowns, also known as "caps," preserve the functionality of damaged teeth. Crowns may be used to protect a cracked tooth, restore functionality of a tooth with excessive decay, or replace a pre-existing crown. The purpose of a dental crown is to encase a needy tooth with a custom-designed material. Dentists today have a variety of conservative treatment options through which to restore teeth. If possible, these options should be explored and discussed before selecting the full coverage crown.
Why Do I Need a Crown?
If you want your smile to be your crowning glory, you need healthy, attractive teeth. When they are cracked, stained or damaged, however, your teeth detract from your dental health and your appearance, too. To restore them, we may recommend crowns. The following will help answer some of the common questions you may have about crowns.
What are crowns and why are they used?
A crown is a restoration that covers or caps a tooth to restore it to its normal shape and size. Its purpose is to strengthen or improve the appearance of a tooth. A crown is placed for a number of reasons:
To support a large filling when there isn't enough tooth remaining
To attach a bridge
To protect weak teeth from fracturing
To restore fractured teeth
To cover badly shaped or discolored teeth
To cover a dental implant
MATERIALS FOR CROWNS AND BRIDGES
The three predominant choices of restorative materials for the full coverage crowns are:
The material selected is determined by the clinical demands at hand; esthetic demands, strength requirements, material durability and restorative space available.
Porcelain-Fused-to-Metal Crowns
Porcelain-fused-to-metal crowns provide for a strong, durable, and esthetic treatment option. One of the key factors for the esthetic and functional success of this type of crown is ensuring the preparation of the underlying tooth structure provides adequate space for the appropriate thickness of the material selected. Additionally, the artistic skill of the laboratory technologist creating the crown will determine its esthetic appeal.
One consideration in the porcelain-fused-to-metal crown is that these crowns may tend to show the underlying metal or gold margin at the gum line as gums recede over time. Some patients opt for this type of crown, but replace the crown at a later date in order to maintain a higher esthetic benefit. Porcelain-fused-to-metal crowns with an all porcelain collar can eliminate this vulnerability.
The predominant material choice for all-ceramic crowns today is either zirconia, or aluminous materials. They provide a metal-free esthetic option with a number of benefits.
By eliminating the need for the supportive metal core, an esthetic all-ceramic crown can be created with a reduced thickness of material. This makes them a more favorable treatment choice in areas with limited space. Additionally, the elimination of the metal core allows for light transmission through the porcelain for better optical, life-like properties and a higher level of esthetics.
ll-ceramic materials continue to evolve in strength and durability, but caution should still be exercised for areas of the mouth requiring heavy function. Continuing research is exploring the significant vulnerabilities of the porcelain systems in such areas.
Zirconia Crowns
Thanks to its extreme durability and natural look, zirconia crown is getting more and more popular. Read this page to find out more about its advantages, disadvantages, costs and crowns similar to zirconium crowns.
What is dental zirconia?
The dental zirconia is zirconium dioxide (ZrO2), which is a powdered form of zirconium. Since the 1990s, zirconia is used for endodontic posts and implants. (Endodontic post helps you retain your restorations and fillings as well as crowns.)
There are two types of zirconia: solid and high translucent. Both of them can be made using the CAD CAM technology. CAD stands for Computer Aided Designing and CAM stands for Computer Aided Manufacturing. These technologies give you a precise fit and unmatchable look.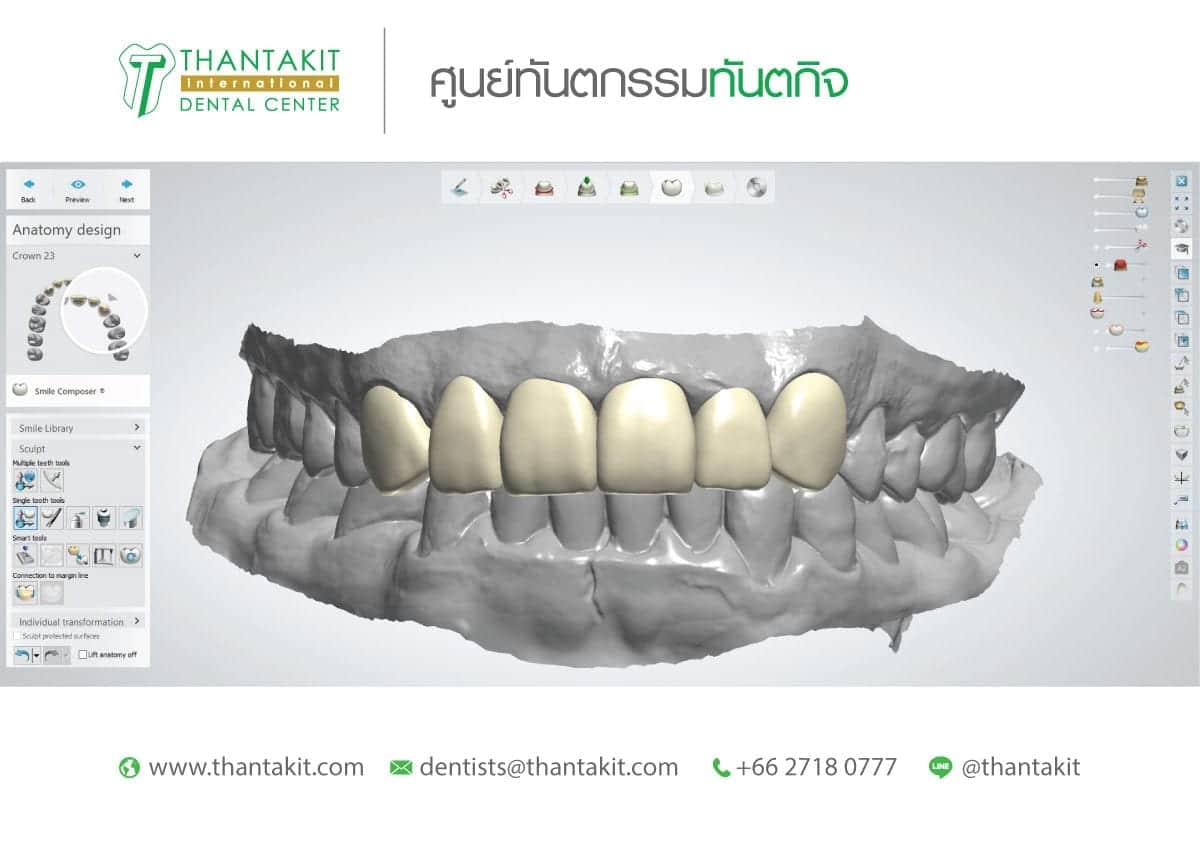 Solid zirconia
As the name suggests solid zirconia is tougher compared to the high translucent zirconia. It can withstand chewing forces as well as bruxism forces better.
Solid zirconia also suits root canal treated teeth, by offering stronger support to weak teeth.
As it's opaque, it's more suited for posterior/ back teeth.
High translucent zirconia
This is a type of zirconia which gives you superior looks that exactly resemble your natural teeth. It is more suited for anterior/ front teeth.
Though it is superior in looks, its strength is higher than PFM/ Porcelain Fused to Metal bridges.
If you need extensive orthodontic treatment to correct the alignment of your teeth, your dentist may not prefer high translucent zirconia.
Advantages of Having Zirconium Crown
Zirconium is becoming one of the most chosen materials for dental crowns. Its many advantages include:
Superior looks: as zirconia is white naturally, it allows the transformations to any shade which match with the rest of your teeth. Zirconia is translucent, thus, it mimics the translucency of your natural teeth.
More confident smile: zirconia has no metal lining at the gums. Porcelain fused to metal crowns were popular earlier, however they have a metal layer underneath the porcelain layer which is on top of the crown. This fusion / metal lining is visible usually at the gum line. This is more evident when you smile. Zirconia crowns help you get over this and boost your confidence. You can also give zirconia any shape/ size to match the rest of your teeth.
100% biocompatible: no zirconia crown allergy has been reported so far.
Extraordinarily tough: zirconia is the strongest crown, it can withstand wear and tear. It does not chip off, unlike porcelain. If you maintain it well, it can stay in your mouth forever. It is at least five times stronger than porcelain or porcelain fused to metal/ PFM. It also tolerates chewing or biting forces well. It has a very high flexural strength: zirconia has a flexural strength of 1200 MPa. (Flexural strength is the force that your crown tolerates.)
They bond well with your tooth: zirconia crowns adhere well to your tooth. One of the reasons why PFM crowns were the preferred choice is that the metal surface bonds well with the tooth and holds the crown in place. Zirconia also has this property. These crowns requie less tooth removal than many other types of dental crowns.
Metal free: many people used to prefer gold crowns because of its excellent physical properties. However, now since looks are more important to people, they want to look natural and young. Some people also don't like having metals in their body. Zirconia is most suited for them.
The aesthetic effects alone of a zirconia crown should be the biggest advantage it can give. It is important that you have dental crowns that will look natural especially if it will be placed at the front teeth and will be visible beside the natural teeth.
The capacity of zirconium to be modified according to the set of teeth it will be placed alongside with is very important. Zirconium crown will not only replace a tooth but it can be shaped so that it will look better than the one it will be replacing. This is why you can spot that perfect natural looking smile anytime.
Zirconia manufacturers are now producing and designing dental crowns custom milled from solid block of the material and baked at ultra high temperatures to ensure that the finished crowns are almost indestructible.
The fact that this material is biocompatible means that it is safe to stay within your mouth for a long time. There is no need to worry about any adverse / allergic reactions from your body because it is not rejected by the human body.
Advantages of Zirconium Crowns over Gold Crowns and Porcelain Crowns
It is a fact that gold crowns have been used by many people for so many years and it is well tolerated by the body. But it is still better to be able to show that natural effect when you smile. Add the fact that gold is metal and some people just do not like having metals in their internal parts.
Zirconium crowns are definitely more robust than porcelain crowns. They last longer too, compared to porcelain that chip and break.
Porcelain crowns also need to be fused to a metal base and the metal is that black unsightly line above the gums of people with porcelain crowns.
Since Zirconium crowns are milled from a chunk of crystal, they are guaranteed to be at least 5 times stronger than porcelain and it metal fuse. Zirconium crowns also provide strength without that bulky appearance that porcelain is so known for.
Gold Crowns
Although not as popular a treatment choice for esthetic reasons, gold crowns are still indicated in some instances. For example, patients with strong bites and those with parafunctional habits (such as grinding or clenching) might be better served with gold crown. The traditional restorative material can provide stronger support to the remaining healthy tooth structure. Gold crowns offer a level of durability that is appropriate for teeth located in the back of the mouth (such as the molars), where they will not be highly visible. Gold crowns tend to offer greater longevity and require less preparation than porcelain and porcelain-fused-to-metal crowns. When chewing, gold tends to be less abrasive to the opposing tooth than porcelain. This helps to prevent wearing of the teeth.
How long do crowns last?
This will depend largely on how well you look after your teeth. Dental crowns require the same level of care and attention as your natural teeth. Provided you have a good oral hygiene program and attend regular check ups at the dentist and do not suffer from teeth grinding, maintain a tooth-kind diet and do not do things like open beer bottles with your teeth then a high quality dental crown can last 10-15 years.
DENTAL BRIDGES
One or more missing teeth can adversely affect the appearance and functionality of your smile. Missing teeth can cause a change in occlusion (bite), shifting of the teeth, temporomandibular joint disorder, speech impediments, an increased risk for periodontal disease and a greater chance of tooth decay.
Dental bridges, like implants and partial dentures, are used to replace missing teeth. There are several types of fixed dental bridges (cannot be removed), including conventional fixed bridges, cantilever bridges and resin-bonded bridges.
Typically, conventional and cantilever bridges require shaping of the teeth surrounding a missing tooth. Crowns are then placed on the shaped teeth and attached to an artificial tooth (called a pontic).
A resin-bonded bridge requires less preparation of adjacent teeth. It is often used to replace front teeth, provided that the gums are healthy and the surrounding teeth do not have extensive dental fillings.
The Dental Bridge Procedure
During the first visit, the dentist examines the health of your gums and other teeth to evaluate if you are a candidate for a dental bridge. If you are a candidate for a dental bridge, you are given a local anesthetic so the dentist can prepare the teeth required to support the bridge. If the support teeth are decayed or badly broken down, the dentist may have to build them back up before they can be used as support teeth for a bridge.
Next, the dentist takes an impression of the prepared teeth with a putty-like material that is used to create a model of your teeth. Your bridge is fabricated based on this model by a skilled lab technician so that it precisely fits the prepared teeth. It is important that your restoration fit perfectly to avoid additional oral health problems such as tooth decay.
While your bridge is being fabricated, the dentist fits you with a temporary bridge so the teeth and gums can be protected from damage until your permanent bridge is ready.
To complete the dental bridge procedure, you must return to the dental office for a second visit to have the bridge fitted and cemented.
CROWNS / BRIDGES / DENTURES
| | | |
| --- | --- | --- |
| Porcelain fused to metal crown (PFM) | 15,000 | |
| Full Ceramic/Porcelain e.Max Crown | 22,000 | |
| Zirconia Crown | 22,000 | |
| CAD/CAM Zirconia Crown with 3D Intra-oral Digital Scanner | 25,000 | |
| Full Gold Crown | 30,000-40,000 (depending on size and gold type) | |
| Crown on Implant | 30,000–35,000 (depending on implant brand) | |
|   |   |   |
| Dentures | THB | Duration |
| Full Denture (per arch) | 35,000–40,000 | 7 Days |
|   |   |   |
| Post/Pin | THB | Duration |
| Core build-up | 2,000-4,000 | 1 Visit |
| Resin/Fiber Post | 5,000 | 1 Visit |