In-House Dental Laboratory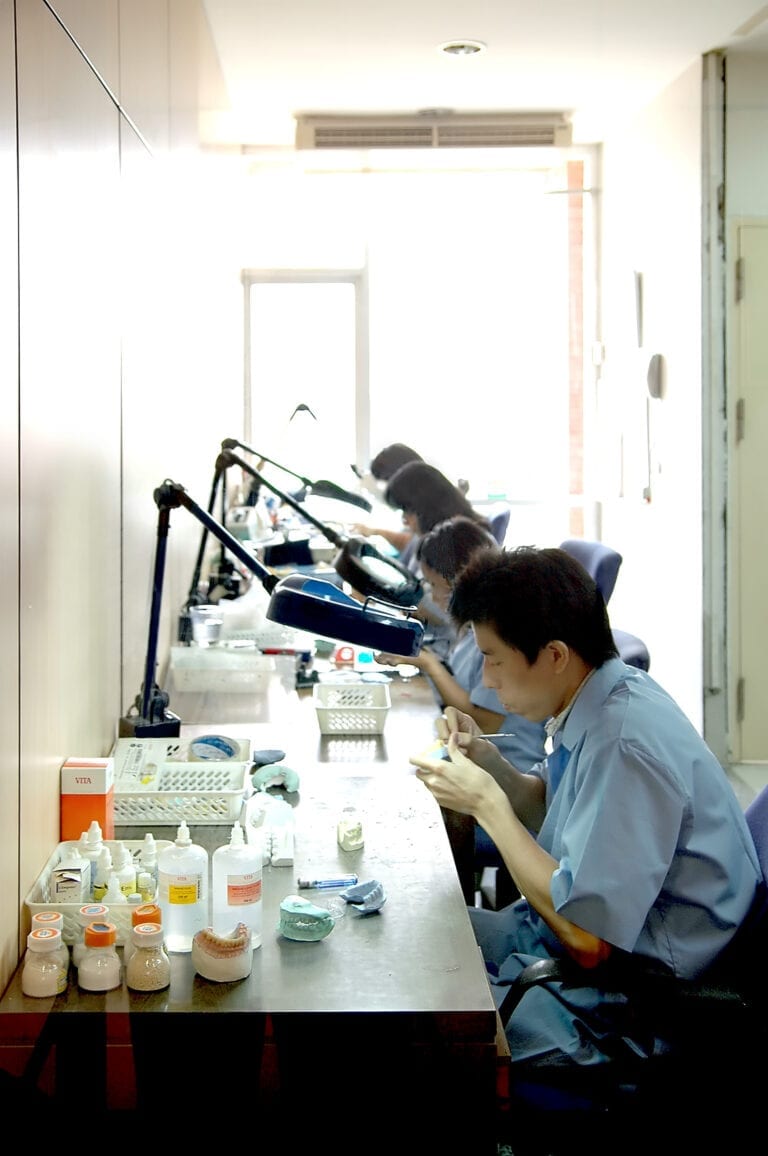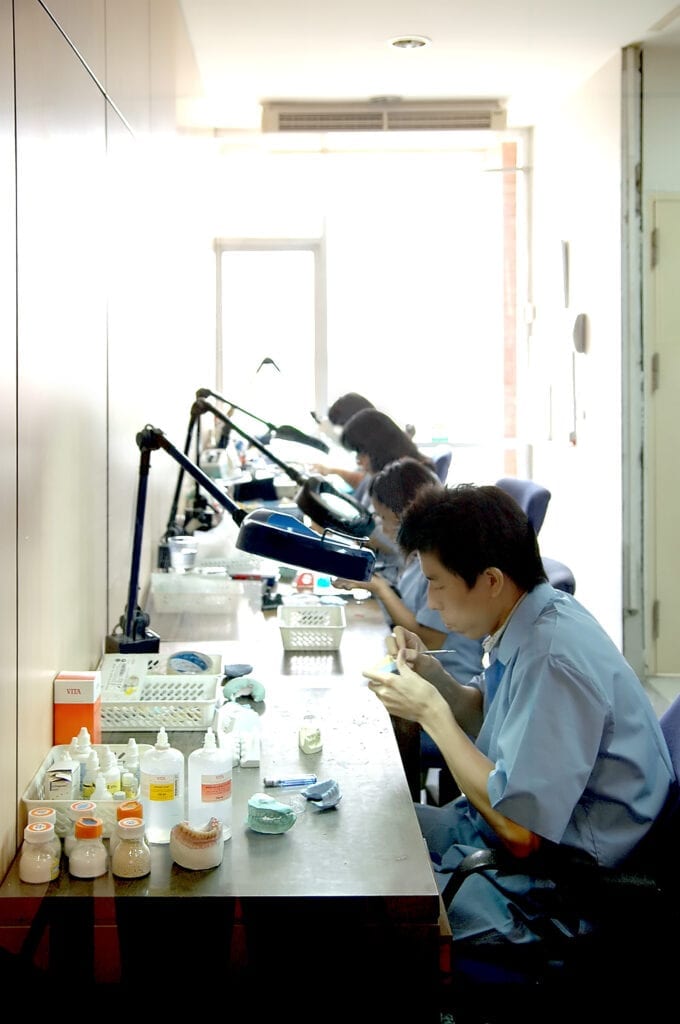 Our "In – House Dental Laboratory" seems to be the crucial part of our practice since the start in 1945. In the old days when Father Jong Sirikrai founded his practice in Prachinburi Province, he actually did all his dental lab works on his own. Gold caps and dentures were among the popular works that drew people from local and the provinces nearby to be our good patron. And the dental work that achieved the most success and popularity throughout the years of Father Jong's practice, even after he moved his practice to Pratunam, Bangkok in 1964, was undeniably the so called 'Full Denture' or 'Complete Denture' in technical term. With his keen eyes and hands, his artificial teeth arrangement was among the best and created much patient's contentment with pleasing smile.Later on in the time of Dr. Bancha Sirikrai, his eldest son, the in – house lab at Pratunam, Bangkok had been expanded and more equipped with new dental lab technologies. More complicated work like implant – supported prostheses were almost entirely fabricated in our own lab since the first dental implants were used with patients in 1973. Today, the capability of our in – house lab includes almost all kinds of dentures, crown & bridge works, ceramic works, implant – related prostheses, orthodontic appliances, and many other miscellaneous dental gadgets. Our in-house dental lab is currently under the management of Dr. Thara Sirikrai, the third-generation owner of Thantakit International Dental Center.
Advantages of In-House Dental Laboratory
Close quality control by the dentist who does the dental treatment

Fast and Efficient for international patients having limited timeframe for the treatment

Instant correction and adjustment (if necessary) during your dental treatment
Our team of dental lab technicians has years of experience working with us. All technicians have over 35 years of experience in total. The lab has been developed through the advancement in dental lab equipments, new dental technologies, and regular training of our staffs. We also operates a dental system called "IPS Empress II System" for the face lift in ceramic works. With this new innovation in dental lab technologies, we can create an all ceramic bridge that need no metal for reinforcement at all. After all, we just want our patients to have the best quality of dental works they deserve through our efficient dental lab system.