Thailand, the Land of Smiles, isn't given such a cheerful title only because of how happy and relaxed a vacation there can make you. Thailand actually also serves as a central hub when it comes to dental tourism so that tourists can literally get a new, better smile from the Land of Smiles. That's poetry right there, isn't it? At any rate, are you having a dental holiday in Thailand? Then here's what you need to know.
Considerations Before You Go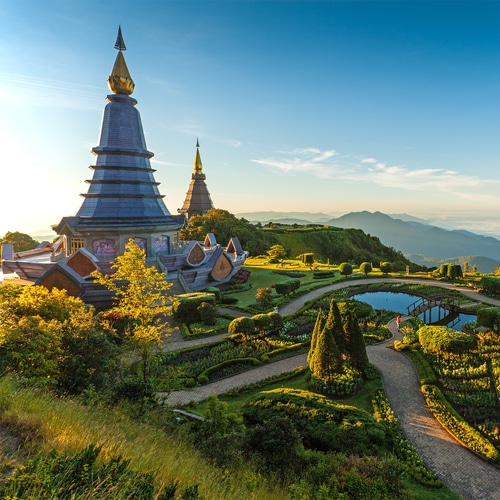 Deciding whether or not you should go to Thailand for a dental vacation via dental tourism is dependent on you and your preferences, but keep in mind that it's quite beneficial in more ways than one. With that said, when planning a dental tour of Thailand, you should keep in mind of the following:
Fix Your Passport or Visa: Do you need a visa to go to Thailand for a dental holiday? Probably not. For trips under 30 days, citizens from 48 countries such as the United States, Canada, and many European countries don't need a visa to go to the country. Countries with bilateral agreements with the Land of Smiles can also have their citizens enter without a visa, as in the case of Cambodia for 14 days or Peru, South Korea, Chile, Brazil, and Argentina for 90 days.

Citizens who are visa-exempt must carry cash to show they have sufficient funds, like about $300 or ฿10,000 per person. For the whole family, it should be about $600 or ฿20,000. A dental tourism operation shouldn't take longer than 30 days, but if you want to extend your stay you should apply for such an extension at the office of the Thai Immigration Bureau. You can also apply for a 60-day tourist visa at the Royal Thai Embassy of your country. You can still apply for an extension even if you carry the 60-day visa.

The extension costs $55 or ฿1,900. You shouldn't overstay your visa. According to the U.S. Embassy and Consulate in Thailand, Thai police will sweep areas frequented by low-budget tourists, arresting those who have expired visa stays. Those arrested are held in the Immigration Detention Center until they pay the fine of $15 or ฿500 all the way to $600 or ฿20,000. Those who stay for more than 200 days after tourist visa expiration can end up in jail or deported.

Out-of-Pocket Payment or Dental Insurance? You have to decide whether you pay in out of pocket or pay with insurance. Part of the reason why people go to Thailand for dental services is because it's cheaper than your local dentist services even when you take into consideration the travel costs to Thailand or the discounts you get from your medical insurance coverage. Actually, many of those considering Thai dental tourism tend to lack insurance in the first place so they seek cheaper out-of-pocket options.

Furthermore, many standard dental and medical plans such as Medicare, Medicaid, and Obamacare don't offer coverage for care received outside the United States. Ditto with the healthcare systems included in Australia, which also includes their own version of Medicare and a Universal Healthcare System. Meanwhile, in the U.K., each country (i.e., England, Northern Ireland, Scotland, and Wales) has its own healthcare system. You can purchase travel insurance that can provide coverage for your dental operation abroad though.

All about Travel Insurance: If you intend to travel to Thailand and wish for part of the payment to be covered by insurance instead of being an out-of-pocket expense, then you may want to consider travel medical insurance or travel dental insurance. Either that or you can check with the Thai dental clinic you're going to if they allow coverage for your existing dental service plan. If you're unsure about your coverage for overseas travel, contact your health and dental insurance provider for more details about it. You can specifically ask the following questions, at that.

Is there coverage for your insurance in Thailand?
When abroad, what are the limits in terms of benefits of your insurance of choice?
What sort of dental operations have coverage and is it in discount or full payment form?
Will you be paying directly to the foreign dental center or clinic or will you have to pay out-of-pocket then get a reimbursement when you get back home?

Several traditional dental insurance plans might not have coverage from your home state or country, meaning domestic travelers might require getting a travel medical and dental insurance policy to acquire better coverage overseas. Thailand might even require from you proof of travel medical insurance before getting granted entry. If your insurance has no coverage in Thailand, you can choose between getting travel dental insurance or going to the most cost-effective clinic and paying them from out of pocket.
Planning Your Dental Treatment Itinerary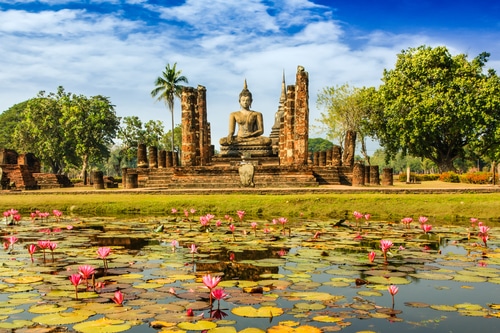 You don't need to be a tourism authority to appreciate Thailand's value as a tourist destination and a dental tourism nation. With that said, is it possible for you to enjoy the best of both worlds in terms of dental service and tourism in Thailand? Yes, it is.
Cost of Dental Treatment in Thailand: Be aware of the cost. If you have local dental insurance that allows you to get, for example, dental surgery or dental implants practically for free or at a discount then maybe you don't need to bother scheduling a trip to Thailand for a dental holiday. However, most patients are willing to pay out-of-pocket for cheaper treatments in Thailand even when you take into consideration the cost of going there.

For example, you can deal with three simple fillings and two porcelain crowns on two root canals for about $4,000 in the United States. It will only cost you under $2,000 in Thailand plus travel requirements. Should you go to Thailand? If you have no dental insurance to bring the price down from $4,000 to $2,000 then sure. Or you might choose to go to Thailand anyway because attached with dental tourism is a Southeast Asian vacation.

How to Find a Dentist in Thailand: You should choose the right dentist to go to in Thailand before stepping foot on Thai soil so that you can go straight to the dentist chair and get it over with. However, some dental tourists opt to go through the streets of Bangkok blind as well as other places such as Pattay and Chiang Mai because their streets are literally filled with dentists at every corner. It's like Starbucks or McDonalds in the U.S. You can also go with a reputable, international medical tourism consultancy to hook you up with the best Thai dentists available.

If $2,000 for multiple dental operations is still too expensive for you, then you can get even cheaper deals than that in Thailand if you know where to look. Just watch out because you tend to get what you pay for if you go too cheap. It's better to err on the side of caution and get topnotch work at a 50 percent or so discount. In particular, you should check out Thantakit Dental Clinic for the most cost-effective of deals.

Types of Dental Treatment Available in Thailand: Regardless of affordability, it's also advantageous to go to Thailand for dental services other than major dental work. You can vacation there while getting your teeth whitened, cleaned, scaled, or filled with fillings as well as deal with root canals, dental implants, and dental bridges that require extended stays and wait time within the 30-day or 60-day time limit of your visa.

Furthermore, like South Korea, Thailand is quite beauty-obsessed as well, with most of their dentists well-versed in cosmetic dental work such as laser teeth whitening, porcelain veneer application, crown installation, and dental jacket fittings. Just don't go whitening your teeth if they're already sensitive or prone to sensitivity. That's just asking for trouble.

Risks of Dental Treatment in Thailand: Western tourists need not worry about the education of the dentists in Thailand. Many of them are educated in the West or keep up with international-grade dental training. Therefore, they adhere to the highest standards of dental care you might have back home, or they might even offer superior dental knowledge to your general practitioner dentists.

However, you must watch out for the dentists who do poor work or exercise questionable hygiene. They're the ones who give Thai dentistry and dental tourism a bad name, giving tourists the impression that Thailand dentists are cheap because they offer low-grade service. Err on the side of caution by carefully planning your visit and going for trustworthy and certified clinics like Thantakit for all your dental needs.
Planning Your Thailand Vacation Around Your Dental Appointments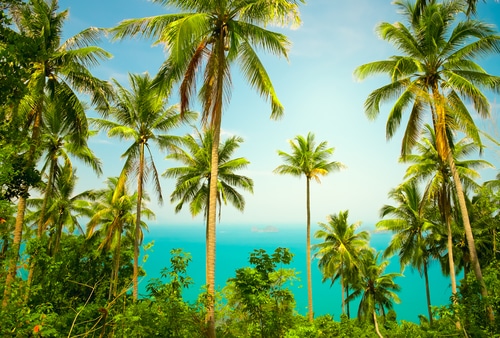 Going to Bangkok in and of itself is appealing without the affordable dental work attached to it. It's like getting cost-effective knee surgery in the Caribbean, a cheap (but not low-grade) appendectomy in Las Vegas, or an inexpensive face-lift at Paris. It's the best of both worlds in terms of vacationing and having your dental health needs fulfilled. To wit:
Places to Visit in Bangkok: The amazing city of Bangkok is filled with endless shopping opportunities and local food delights because there are food stands everywhere. Bangkok is filled with majestic porcelain spires, floating markets on water, and golden palaces. It's like nothing you've seen before. Bangkok is a unique capital city that exudes culture and character.

Once you're done with your dental requirements or you're healing up for next week's or next month's appointment, you can visit loads of places in Bangkok such as Siam Square or Pratunam for a premium shopping experience. You can also then unwind at the European-styled Dusit Gardens. The Wat Arun Temple is located in Thon Buri, while the Wat Pho Temple is located at Phra Nakhon. The Grand Palace is also a must-visit place but don't forget to savor some mango sticky rice at one of many numerous food stalls.

Seasons, Weather and Things to Remember: March to August is the Summer Season in Thailand. Meanwhile, the rainy season has no set months. It's quite unpredictable and can vary from year to year. Normally, the rains come from June to Early October. Even though that period is supposed to be Monsoon Season, the rains are infrequent and can last for about an hour or two every time.

As for the hottest month in Thailand, it's April. The temperature can go as high as 35°C or 95°F. It's not dry hot in Thailand but moist hot. Your clothes might stick to you because of the humidity of the place, which adds a seeming extra layer of sweltering heat. Pack a lot of change of clothes and shower often. As for the coolest month, it's December with the average high temperature of 26°C or 79°F.

Also remember the following:

It might help to know a bit of the Thai language.
Electrical sockets are of the 220 volts or 50 hertz variety.
If locals approach you and invite you to ping-pong shows, politely decline them.
The MRT/BTS train is the easiest mode of transport that serves all of Bangkok's major tourist areas.
When at temples, dress appropriate. Don't wear sleeveless tops or shorts. Instead, wear your Sunday's best.
The currency accepted here is the Thai Baht (฿). Get your local money exchanged at the nearest bank or shopping mall.
The local street food and fruit stands are abundant but you should be careful of hygiene standards and overcharging vendors.
Single tickets and day passes are available at every train station booth.

Best Time To Visit and Bangkok Transportation: The short window of winter lasts from Late December to Early January. Many tourists find that time the best place to visit and thusly the cooler temperatures yield the greatest amount of tourists. That is the peak tourist season in Thailand. You can also go in November or February, where it's also cooler but has fewer tourists around.

For cars or other vehicles, traffic is unavoidable. The Bangkok (Traffic) Jam is infamous for this reason. It's even worse than L.A. traffic, to give you the right perspective. Thankfully, public transportation in Bangkok is improving. The aboveground Skytrain known as the BTS and the underground metro known as the MRT run from 6:00AM to 12:00MN. Alas, they need separate tickets and rarely connect with one another. The fares are about half a dollar or $0.50. Tuk-tuks and taxis are also available for higher at a bargain.
The Bottom Line
Quite a number of tourists from North America to Australia and beyond wish to learn more about the wide variety of dental and medical treatments they could avail of in the Land of Smiles. It makes perfect sense, really. Instead of delaying your dental work before going on vacation to some tropical paradise, why not have both at the same time to save you money, time, delays, and vacation leaves from the office? This is especially encouraging in light of the value that Thai dentistry brings to the table.
Thantakit International Dental Center is Thailand's longest established dental center. Situated in Bangkok, our clinic is renowned across the world as a destination for world-class dentistry, with most of our patients flying to us from Australia.
Please contact us today and get a FREE dental consultation.