Should you get dental work done in Thailand? The short answer is "absolutely yes!". This is especially true if you don't have dental insurance from your company or from your private insurance provider. Dental tourism is all the rage, as many in the Tourism Authority of Thailand would attest.
Dental tourism is a mix between a dental clinic visit and a vacation. You can avail of a package deal to go to Thailand in order to get dental work done on your mouth and then comfortably travel all over the Land of Smiles with a brand new smile of your own.
Should or Shouldn't You?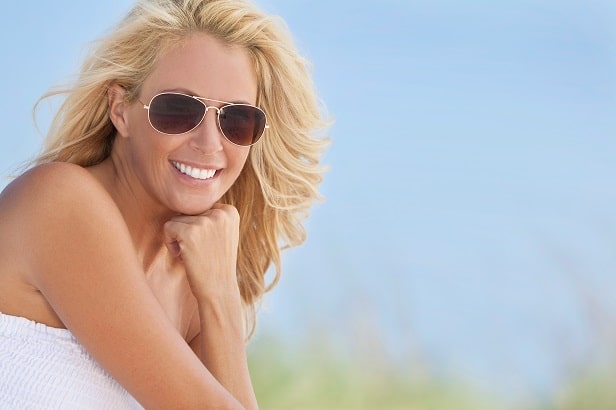 Should you go to Bangkok one summer in order to get some dental work done? Should you "waste" a family vacation or paid leave for a couple of days of putting in an implant then resting at your hotel before the actual crown is placed? Should you have multiple teeth get teeth filing and crowns made in one visit through the "magic" of same-day crown synthesis and digital CAD/CAM? There are many reasons why you should instead of shouldn't, and chief among them is the price.
Satisfaction Guaranteed: You definitely should go to Bangkok, Thailand in order to get your teeth fixed in every which way possible, from endodontics to orthodontics, if you have a lot of work needed that goes beyond your dental insurance coverage. If you're forced to do out-of-pocket payment with no chance of reimbursement, then it's cheaper to do it in Asia even when travel costs are taken into consideration. What's more, internationally trained dentists with world-class tools and equipment perform the procedures.

Cost of Dental Treatment in Thailand: Travel packages, local transportation costs, restaurant prices, and hotel fees in Thailand are all remarkably cheap. So it should be no surprise to you that Thai dental treatment is extremely affordable. A collection of treatments including 3 fillings and 2 porcelain crown root canals will cost you over $4,000 in the U.S.A. However, in Thailand, you can get all that in half the price plus travel costs and a chance to vacation in paradise. It's a great deal, is it not?

Thailand Itself Is a Fun Place to Be: Thailand itself is a place where celebrations never end if you allow it to be. It has an active nightlife and its daytime tours are also filled with Buddhist temples and food trips galore. The booze runs freely in the bars and you'll definitely fall in love with the variety of sumptuous dishes they have in store for you. Meanwhile, Mother Nature is present everywhere in the Land of Smiles such that you'll be showing off your fixed smile often while in this country. After all, the amazing city of Bangkok is filled with golden palaces, floating markets on water, and majestic porcelain spire architecture unique to the kingdom.

Loads of Places to Visit in Bangkok: Some dental procedures take a week or so to get done, like traditional synthesis of dental crowns or bridges through a mold or digital scanner. During your downtime as you await your new prosthetic teeth to get fitted into your mouth, you can go about visiting places like Pratunam or Siam Square for all your shopping needs. You can also go to the Wat Arun Temple in Thon Buri and the Wat Pho Temple in Phra Nakhon to get a taste of Thai Buddhist life. Meanwhile, the Grand Palace serves as the home of kings as well as numerous food stalls from outside.

Even Cheaper Dental Services But Buyer Beware: Does getting dental treatment in Thailand for half the cost still sounds expensive to you? Then you can look into getting even cheaper dental care in Thailand. However, you should beware of indulging in backstreet dental services because you will get what you pay for. It's better to err on the side of caution and get topnotch work at a top-value price like with Thantakit International rather than something cheaper yet low-end. You'll have to contend with hygiene issues on the more questionable dentists of the land.
Types of Dental Treatment Available in Thailand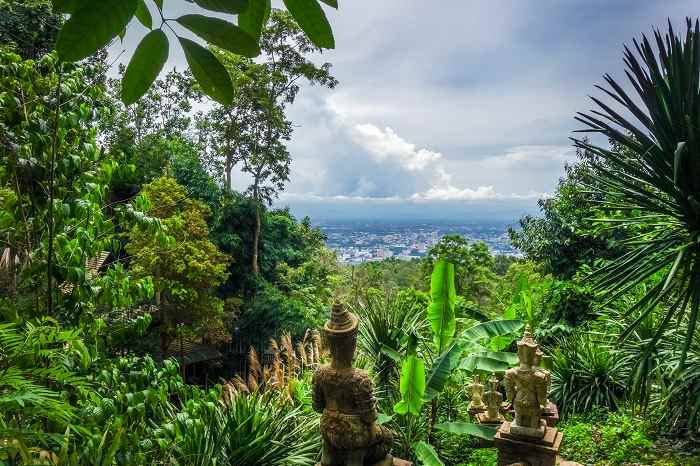 Notwithstanding affordability, another advantage of going to Thailand for your dental needs is the opportunity to get everything done there. There are no limits to what dentistry services you can avail of in Bangkok, which can range from root canals to fillings to scalings as well as cleanings or prophylaxis. You can even safely have invasive surgical procedures like implants and bridges done there with amazing accuracy, safety, and precision.
Alas, it's not all peaches and cream in the Land of Smiles when it comes to quality dentistry. You should make sure first that your Thai dentist is certified as world-class with an international-grade license or works as a reputable clinic like Thantakit. Thankfully, proper planning, caution, and awareness will shield you from bad dentists with a subpar set of skills and dental work track record.
Thailand Is Also the Land of Cosmetic Dentistry: Thailand, ever focused on beauty, serves as the place to be when it comes to cosmetic dentistry. The Land of Smiles also offers services related to laser teeth whitening and denture synthesis in order to make sure your teeth won't look crooked or misshapen. You can avail of crowns, veneers, jackets, and dentures galore if you so wish. However, it's discouraged for you to get whitening done on your teeth if they're sensitive or prone to sensitivity.

Risks and Rewards of Dental Treatment in Thailand: Many Thai dentists are educated in the West. Meanwhile, many of the best Thai dentists don't only adhere to the same western standards of care of your dentist back at home. They also do international-grade service recognized by the entire world. Of course, the cheaper you go, the less world-class your Thai dentist becomes, with some back-alley ones exercising poor hygiene and low-standard technique that gives Thailand's dental tourism scene a bad name. You can nevertheless gain loads of savings by having dental treatments from reputable sources like Thantakit.

How to Find a Dentist in Thailand: In order to find a great dentist in Thailand, you should avail of quality travel packages by contacting international dental clinics like Thantakit for a reservation or appointment. That's your best bet to getting a quality Thailand dental experience. Alternatively, you can go to the streets of Bangkok as well as Pattaya and Chiang Mai in order to find local dentists there. However, even though their services are cheaper than the more reputable likes of Thantakit, you risk getting low-grade services from them. Or perhaps they don't have major dental services like impacted wisdom tooth removal or dental implants.

Mixing Business with Pleasure in Thailand: Once the Novocain wears off, what else can be done to reduce the pain of having dental surgery, cosmetic dentistry, orthodontics, root canal procedures, or dental implantation? By planning a Thailand vacation around your dental appointments, of course! Without the affordable dental work attached to it, it's quite exciting and satisfying to go to Bangkok. Indulge in the different modes of entertainment you can get there, whether you want to have a stroll at the beach resort or have a day shopping to your heart's content. You can also visit museums and temples if you want a more spiritual experience after dentistry is done.
Considerations Before Going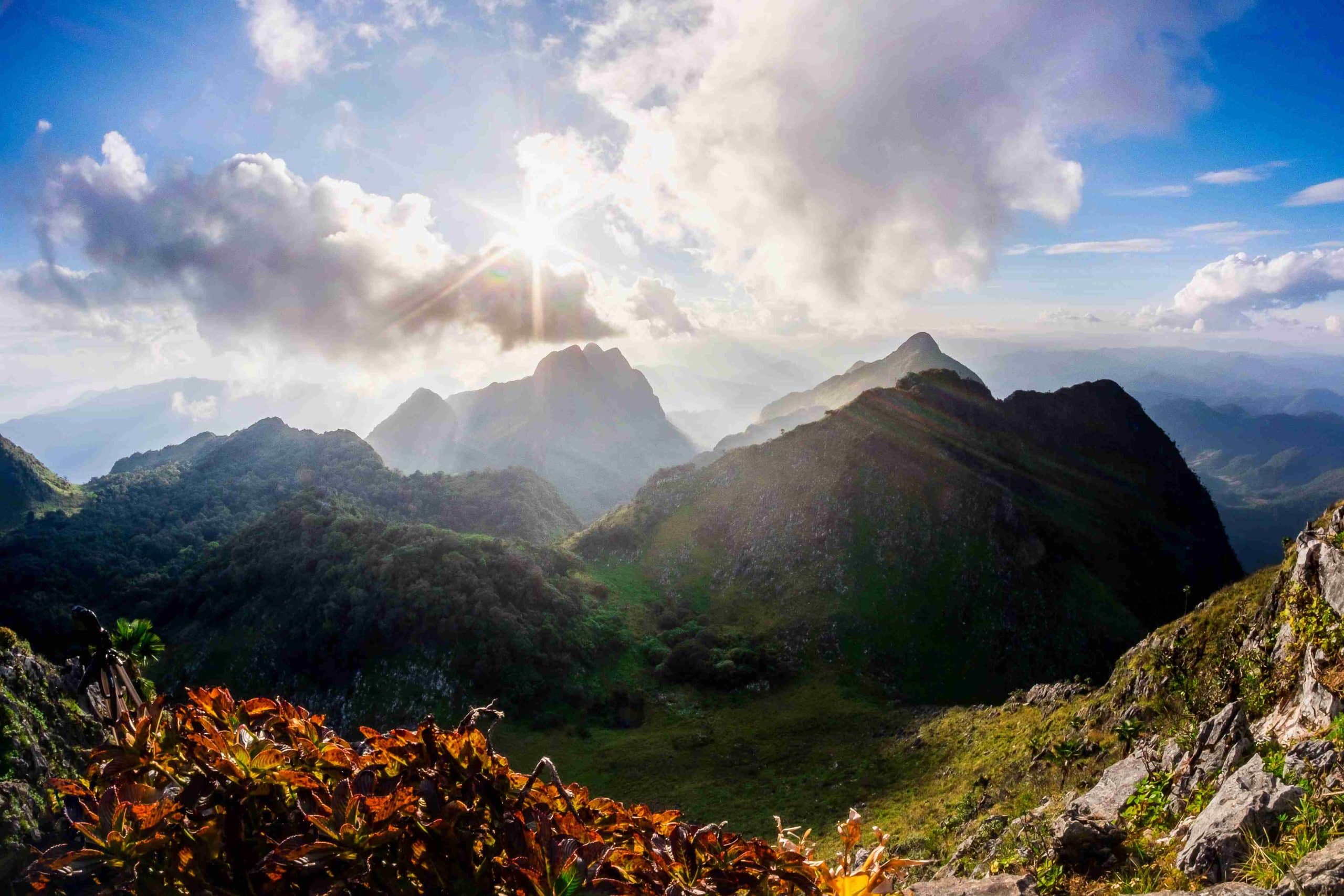 Deciding whether you should avail of Thai dental tourism or not is typically based on whether you can get a better deal locally. It's also determined by the complexity of your procedure. If you merely want your teeth filled or install a crown, usually there's no need to bother to go to Thailand for it unless you really, really want to vacation there and the dental work in a happy and convenience coincidence.
If you have dental insurance, you can get most dental treatments locally for "free", with a "discount" or have them reimbursed. Usually, the people who lack dental insurance and have to pay for everything out of pocket tend to opt for the Thai dental tourism package option. With that in mind, here are several things you need to consider before going to Thailand for all of your major or minor dental needs.
Fix Your Passport or Visa: You usually don't need a visa to go to Thailand for a quick dental procedure or a week-long dental surgery. If you're going there for under 30 days, citizens from 48 countries that include the U.S., Canada, and the major European countries don't require visas to go to the Land of Smiles. Nations with bilateral agreements with Thailand can have their citizens enter visa-free as well, which includes Cambodia for 14 days or 90 days for Peru, Argentina, South Korea, Brazil, and Chile.

Visa-exempt citizens should carry cash amounting to $300 or ฿10,000 per person to prove they have sufficient funds to be in Thailand. For all members of a family, they all should collectively have at least $600 or ฿20,000 divided among themselves. This shouldn't be a problem since you'll need cash to undergo your dental operation. If your dental work takes longer than 30 days, you can either opt to just return to Thailand dentistry clinic at a later date or apply for an extension for your stay at the Thai Immigration Bureau. You can also apply for a 60-day tourist visa at your country's local Royal Thai Embassy.

Insurance Payment or Out-of-Pocket Payment: It's possible for your insurance policy to have coverage for overseas procedures like a root canal procedure at Thantakit International Dental Clinic. However, that's not the norm and most people go to Thailand because the out-of-pocket expenses is cheaper than having to pay premiums for private dental insurance for an extended period of time. Even if the savings are negligible when you take into account the travel time and costs, many opt for Thailand dental tourism because the Kingdom of Thailand itself is such an appealing vacation hotspot.

The standard dental and medical plans such as the Affordable Care Act (Obamacare), Medicaid, the Universal Healthcare System, and Medicare don't have coverage for care received out of your country of origin like the United States, Australia, the United Kingdom, Canada, and so forth. In fact, each country in the U.K.—namely, Wales, Scotland, Northern Ireland, and England—have their own respective healthcare systems that also don't have outside care included in their terms and services. You can however purchase travel dental insurance to further add savings to your Thai dental operation though.

Adjusting to Thailand Life as a Dental Tourist: The best time to go to Thailand is March to August or summertime. The rainy season has no set months and can occur any time outside of summer, especially in the monsoon season of June to Early October. April is the hottest month in Thailand with temperatures within the 35°C or 95°F range. As for the coolest month, it's obviously December and its average highest temperature of 26°C or 79°F. Although clinics like Thantakit have English-speaking doctors, it might help to know a bit of Thai to get your services processes faster.

Your Thai hotel or clinic waiting room should also have electrical sockets of the 220 volts or 50 hertz variety. When outside of the clinic premises for healing or downtime purposes, expect locals to approach you and invite you to ping-pong shows. Just politely decline such offers. When getting around Bangkok, the easiest modes of transportation are the MRT/BTS trains. They move all over Bangkok's major tourist and shopping areas. Don't forget to dress appropriately when visiting Bangkok's holy temples. If your dentist recommends you to only eat soft foods after an operation, do as he says.
The Bottom Line
Thailand isn't only called the Land of Smiles because of how happy you can get while vacationing there. Its highly developed medical tourism market also has a dental tourism niche included, allowing you to enjoy the best of both worlds when it comes to getting a Southeast Asian escapade as well as quality cosmetic and practical dental services. Tourists can literally achieve a new, better smile in places like Bangkok's own Thantakit Dentist Clinic. A dental holiday in Thailand makes both sense and saves you cents when push comes to shove.
Thantakit International Dental Center is Thailand's longest established dental center. Situated in Bangkok, our clinic is renowned across the world as a destination for world-class dentistry, with most of our patients flying to us from Australia.
Please contact us today and get a FREE dental consultation.