Did you know there's a much cheaper alternative to local dentistry if you have no dental coverage by your private insurance company or Medicare? It's all possible with what's known as dental tourism from Thailand.
What's the deal with Thailand dental tourism? Simply put, it's a burgeoning industry that's been around for decades that makes dental services much more affordable to people in North America, Europe, and Australia.
Medical and Dental Tourism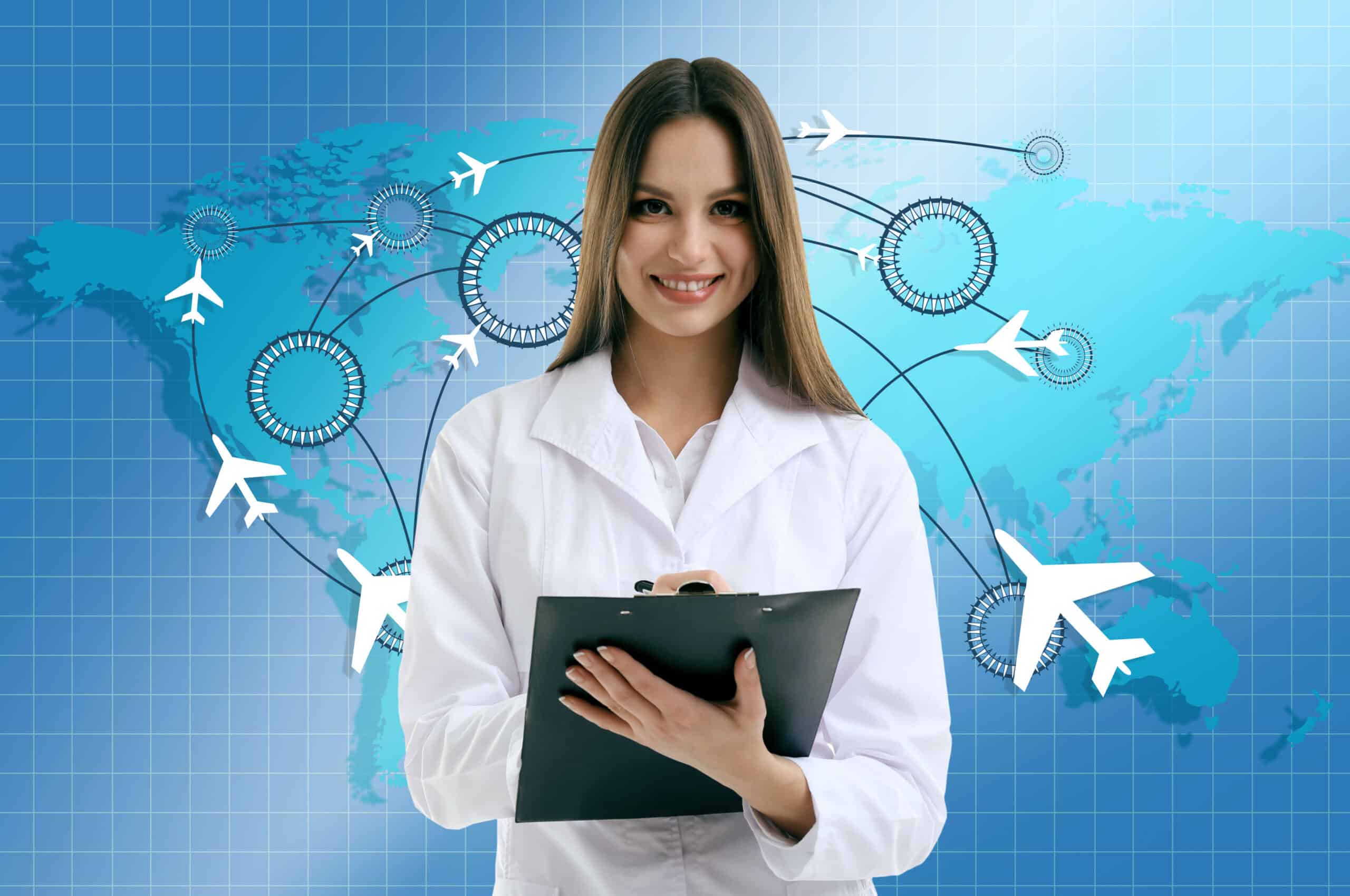 Medical tourism is when you go from a place like Great Britain or France to a place like Spain for your medical checkup, procedures, or major surgeries that would normally cost thousands of dollars or euros in your home country.
It's so affordable that even when you take the plane tickets or the cost of the train ride into consideration, it's still cheaper than doing it locally.
What is Dental Tourism? Dental tourism is a subset of medical tourism, which is rampant in Thailand's tourism industry due to its high-level healthcare services and hundreds of private hospitals.
Dental Tourism is Available in Certain Places: You can avail of better and cheaper healthcare in certain places near you or far from you whether you're American, European, Asian, or Australian. Sometimes, you can go cross-country or to another state altogether to get a procedure done affordably.
Major Work Done: Many people go for dentures or dental implants via Thailand's dental tourism instead of fillings or crowns because they're major procedures that "justify" going to such a far-off place, even when taking vacation time into consideration.
Finding the Best Dentist in Thailand: You'll be spoiled with choices when searching for an internationally trained dentist, orthodontist, periodontist, endodontist, and so forth. They're all available in Thailand with international degrees.
International Training and World-Class Quality. Just because the dental work comes at a fraction of the cost, it doesn't follow that they're somehow lower grade than your more expensive options. It's just that they are priced competitively and come with a stress-relieving wellness vacation as part of the package.
Some Canadians and Americans even travel to South America for cheaper healthcare services, but the extra travel expenses to go to Thailand instead is worth it due to their world-class healthcare and dental care standards.
If you want to get some dental improvements done from bridges to implants and new chompers, why not do so in the country outright known as the Land of Smiles? Let's now talk about dental tourism in Thailand.
Unique Advantages of Thailand Dental Tourism for Westerners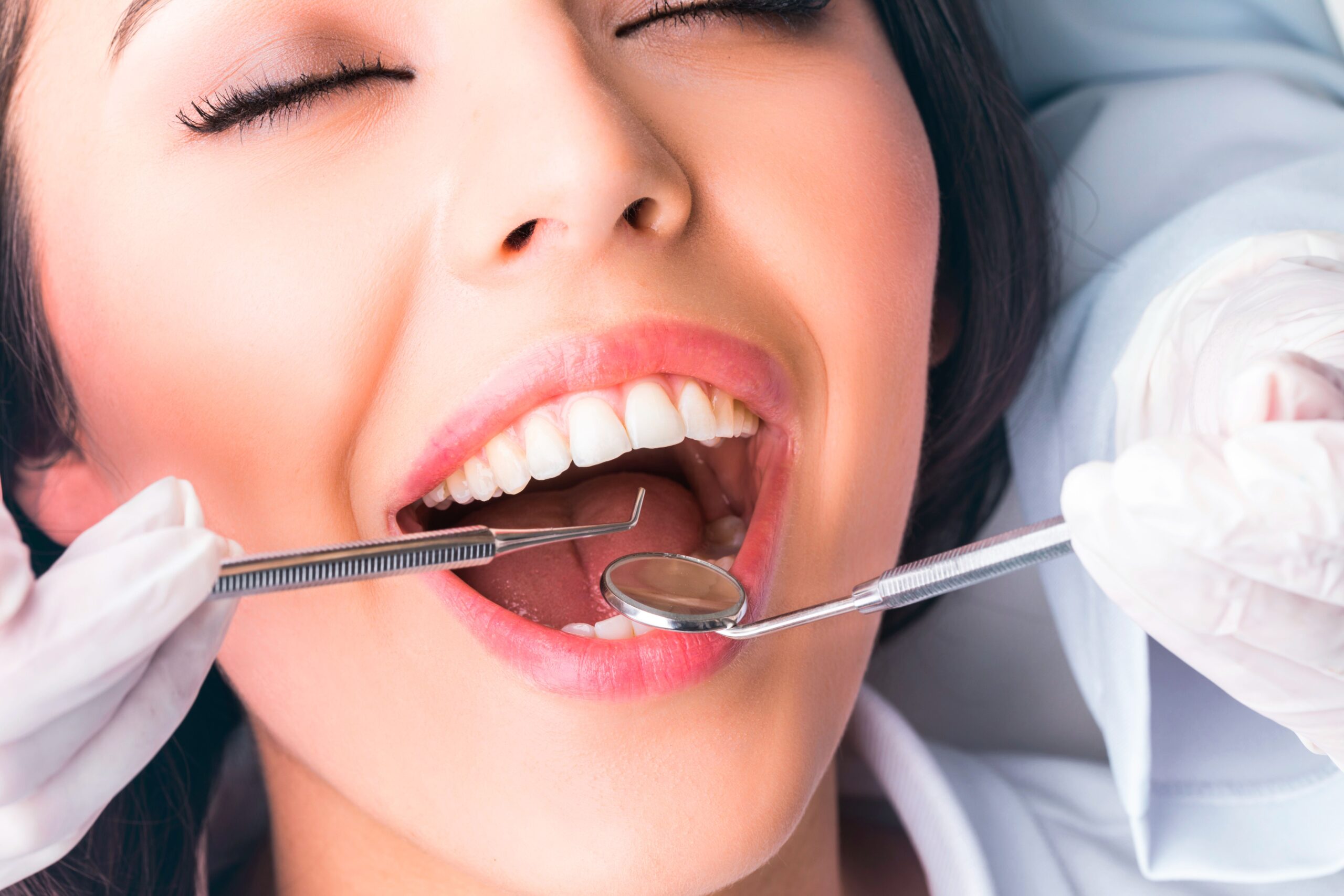 The concept of dental tourism is that you can go to a faraway place like Thailand from places like the U.S., Canada, or the U.K. along with Spain, France, and Germany as well as Australia to get cheaper dental work while enjoying a vacation in the meantime.
Cheaper Even with Travel Expenses: The key appeal of this concept is that even if you were to take into consideration round-trip flight expenses into account (as well as food and lodging), it's still cheaper than local dental treatments.
High-Quality Care: If it's low-grade dental care then it wouldn't be worth the trip no matter how cheap it is, right? The thing is that the quality of the dentistry in the so-called "Land of Smiles" is comparable to stateside dentistry (if not better).
Cost-Effective Instead of Merely Affordable: There's a reason why Thailand has so many private hospitals, dental hospitals like BIDC, and even dentistry centers like Thantakit. It's because they offer international-grade services at lower prices than your family dentist or orthodontist offer out-of-pocket.
What If You Got Dental Insurance Coverage? If you have dental insurance coverage and it's for a minor procedure like filling in cavities and the like, then maybe you can go local. However, there's a vacation aspect to going the dental tourism route.
The Land of Smiles is Also a Tourist Destination: Thailand is a tourist destination and a half, such that even if the travel expenses result in the same service price (it won't), it's worth visiting as a vacation spot too.
Putting the Tourism in Dental Tourism: Thailand is filled with touristy sights and sounds galore, from its majestic Southeast Asian culture full of wonder to having multiple tropical paradise sites to visit. Its capital, Bangkok, is also a cosmopolitan center of industrial progress.
Additional Benefits of Thailand Dental Tourism
One of the best countries when it comes to dental work is Thailand. Naturally, they made it part of their tourism industry by allowing dental tourism to flourish in the land under the bigger medical tourism umbrella.
Thailand is one of the top destinations for dental tourism because of the following reasons.
Centers use high-tech equipment when carrying out dental work.
Compared to western countries, Thailand dental treatments are 60 percent cheaper.
Dental schools, clinics, centers, and hospitals offer a multitude of dental procedures.
The high quality of dental treatment. Patient safety and care is a top priority for Thai dental centers.
Thailand's climate, fauna, and flora offer the perfect backdrop for a holiday destination for your wellness vacation.
Their dentists have degrees from top Thailand dental colleges and dental centers even hire those who have international training and accreditation.
You can get treatments from simple procedures like tooth fillings, extractions, and cleanings as well as complicated procedures like root canal treatments, dental implants, and orthodontics. To wit:
Vacation with Dental Work: Thailand dental tourism is basically dental work included in a vacation package or at least food and lodging for multiple appointments or visits.
Relax and Unwind: You don't want to stress yourself out getting dental work because of the expenses or scheduling. Instead, pencil it in at H.R. as part of your vacation leave so that you can relax and unwind while getting an implant or bridge done.
Brighter Smiles in the Land of Smiles: Even in today's challenging reality of the pandemic, political division, economic challenges, and so forth, you can find time to smile by getting a brighter smile at Thailand's quality dental tourism packages.
Business and Pleasure: Thailand's dental tourism ensures you can get both the business of dental work and the pleasure of a stress-relieving vacation in one trip to kill two birds with one stone.
Why Not Get a Thailand Dental Holiday? Taking a Thai dental holiday or wellness vacation maximizes your investment because not only is the treatment cheaper even with the travel expenses included, you can also visit one of the most beautiful places and most unique cultures in the world.
Now let's discover how much dental tourism in Thailand costs compared to other countries like the United States and Australia.
Costs Involved in Thailand Dental Tourism
Here's a handy chart showcasing the savings you can get when availing of Thailand dental tourism instead of going for the stateside or local dental care route.
Here's a quick reminder that the rates are subject to change in accordance with the Thailand baht and U.S. dollar exchange rate (but not by much).
| Procedure | Thailand | USA | Australia |
| --- | --- | --- | --- |
| Filling (Composite) per tooth | $25 | $250 | $300 |
| Veneer (Composite) | $200 | $900 | $860 |
| RCT (Molar) per tooth | $420 | $1,500 | $2,700 |
| Teeth Whitening per tooth | $300 | $1,500 | $700 |
| PFM Crown | $500 | $1,100 | $1,600 |
| E-Max Crown | $600 | $2,000 | $2,200 |
| Zirconia Crown | $600 | $2,000 | $2,200 |
| All-Ceramic Crown | $600 | $1,500 | $1,800 |
| Single Implant (Titanium) | $2,200 | $5,000 | $5,500 |
| All-on-4-Implants per arch | $13,000 | $24,000 | $30,000 |
| All-on-6-Implants per arch | $15,000 | $28,000 | $22,500 |
A Quick Look on the Average Cost of Dental Implants
Dental implants are among some of the most expensive procedures in dentistry, costing you up to $1,000 to $3,000 for the implant procedure alone in the U.S.A. This means other costs such as dental crown, bridges, or dentures aren't covered.
Regardless, here's a single tooth implant chart that covers the different implant brands available internationally, the price per implant, and the price when the crown is added.
| Brands | Implant | Dental Crown | Overall |
| --- | --- | --- | --- |
| P-I Branemark | ฿30,000 ($880) | ฿14,000-฿24,000 ($410-$700) | ฿44,000-฿54,000 ($1,290-$1,580) |
| Astra Tech | ฿30,000 ($880) | ฿15,000-฿25,000 ($440-$730) | ฿45,000-฿55,000 ($1,320-$1,630) |
| SIC Swiss | ฿30,000 ($880) | ฿15,000-฿25,000 ($440-$730) | ฿45,000-฿55,000 ($1,320-$1,630) |
| Dentium | ฿20,000 ($590) | ฿25,000-฿45,000 ($730-$1,320) | ฿45,000-฿65,000 ($1,320-$1,900) |
| HiOssen | ฿20,000 ($590) | ฿40,000-฿50,000 ($1,170-$1,460) | ฿60,000-฿70,000 ($1,760-$2,050) |
| Cortex | ฿30,000 ($880) | ฿35,000-฿45,000 ($1,025-$1,320) | ฿65,000-฿75,000 ($1,900-$2,200) |
| Straumann | ฿50,000 ($1,460) | ฿25,000-฿35,000 ($730-$1,025) | ฿75,000-฿85,000 ($2,200-$2,490) |
The costliness of the procedure, particularly if you're using high-end brands like Straumann, You'll also have to pay for abutment placement or the part of the implant that's visible above the gum line for $300 to $500.
Not to mention, crowns can cost you between $1,000 and $2,000. A single implant package in the U.S. can thus cost you between $2,300 and $5,500. In contrast, the most expensive implant package in Thailand only costs you $2,200-$2,490.
That's almost half the price of the most expensive U.S. implant price using the exact same implant brands!
Some people might hesitate to avail of Thailand's dental tourism because the cheap rates might seem to them as a red flag of lower-grade service. However, this couldn't be further from the truth!
Cost-Effective Not Cheap Dental Care: Despite dental care prices being massively reduced in Thailand, it's more because of the exchange rate and subsidized healthcare rather than the dental work being low value. It's just cost-effective rather than a cheap knockoff of western dental care.
10 Times Cheaper But Not Low-Grade: In Thailand, it only costs $25 to do composite filling compared to the U.S. requiring you to pay up to $250 for them. Yes, it's unironically 10 times cheaper to do filings in Thailand compared to stateside out-of-pocket American dental care.
60 Percent Less in Price: It's also possible to get up to a 60 percent discount or save more than half or so of what you'd normally pay for U.S. or Australian dental care, based on the chart above. Thai dental work costs about 60 percent less than western dental care across the board but with western-trained Thai dentists.
Internationally Trained Dentists: You're not getting cheaper bogus treatments here either. You'll be dealing with world-class dentists from Thai dental centers and hospitals. You can do implant placement for as cheap as $2,200 in Thailand versus $5,000 in the U.S. or $5,500 in Australia.
For Both Cosmetic and Functional Dentistry: Many insurance providers like Medicare or private companies don't offer any affordable premiums for cosmetic dentistry such as teeth whitening. You can however get a significant discount for both cosmetic and "functional" dentistry in Thailand.
General Practitioners and Dental Specialists
Thailand's dental tourism centers, clinics, and hospitals also offer both types of dentists—the general practitioner and the specialist.
1. General Practitioner: This dentist type does "general practice work", which means they're a dentist that's a jack of all trades. They're the ones you go to for simple work like teeth cleanings and dental whitening to cavity fillings.
They can also do some limited specialist work like putting in implants or doing root canals, but a specialist is more versed in those departments than they are.
2. Specialist: A specialist dentist (ostensibly) specializes in certain dental specialties. For example, an implantologist does dental implants while an endodontist does root canals that a general practitioner is also capable of doing.
However, while a general practitioner does 2 root canals a week or a month on average, an endodontist deals with root canals almost exclusively on a monthly or weekly basis in every dentist visit as a specialist.
Here is a list of dental specialists you can find in Thailand along with their respective specialties.
Types of Centers in Thailand Dental Tourism
Thai dentists don't only work at clinics or dental centers. They can also be availed of as students in dental schools or experts at dental hospitals. You have 4 choices when it comes to finding these dentists in Thailand, whether they're general practitioners or specialists.
1. Dental Schools: Save the most money by getting dental students at dental schools to do minor dental work unto you with the guidance of an expert instructor. They get to do on-the-job training while you get your teeth filled.
2. Privately Owned Dental Centers: You can also get decent rates in so-called solo dental clinics owned by a single dentist or dental centers owned by a dentist collective or partnership. They can both provide you cost-effective dental services when all is said and done.
3. Brand-Name Dental Centers: Brand-name dental centers like Thantakit have existed for decades and have reputations to uphold. They cater to international clientele and thus might offer more expensive services justified by their high-tech equipment and dental specialist staff.
4. Dental Hospitals: Many westerners might find the concept of dental hospitals "foreign" (pun unintended), but there are Thailand hospitals like the Bangkok International Dental Hospital dedicated to dental treatment in order to cater to a larger number of dental patients at a time.
Why Thailand is the Mecca for Dental Tourists
Dental tourism is booming in Thailand to the point of becoming the Mecca or Holy Land for the supposed foreign (non-Thailand) tourists wishing for cheaper dental care without compromising on the quality of the procedures themselves.
Already a Popular Tourist Spot: According to Trading Economics, tourist arrivals in Thailand average to almost 1.5 million people from 1997 to 2019 (before the pandemic). It's already one of the world's top holiday destinations on its own, but dental tourism does help bring the number up.
First-World Healthcare: If anything, like in many European countries, Thailand dentistry and healthcare services are highly advanced and less price-gouged compared to the capitalistic-to-the-point-of-manipulative medical care industry of the U.S.
Affordability: Procedures like veneers cost $350 and dental crowns cost $500 in Thailand. Even the most expensive Thai dental center or hospital costs still cost at least a third of the price of Australian or U.S. dentists. For instance, dental implants that cost $6,000 in Australia only cost $1,500 in Thailand.
Tourism as a Medical Incentive: Medical treatments like affordable dental procedures come with tourism packages as an incentive for them to visit a given country, such as getting surgery at the Bahamas. You can even get food and lodging in between medical treatments.
Get a More Affordable Alternative: Citizens of nations with expensive hospital and dental center rates can go to a more affordable alternative place like Bangkok, Thailand to get their procedures done with international-grade service.
What to Expect in Thailand Dental Tourism
Another plus when engaging in Thailand dental tourism is that the country's dental centers offer high-quality high-tech facilities. Dental centers like Thantakit offer 3D CAD/CAM, in-house laboratories, CT scan equipment, and digital panoramic x-ray.
They also feature accreditations from international dental organizations such as Joint Commission International (JCI), which is a U.S.-based healthcare initiative. Many westerners go to Thailand because of their world-class quality and western accreditation.
Some dental centers or clinics with JCI accreditation in Thailand include:
Thantakit Dental Center, Bangkok
Bangkok Smile Dental Clinic, Bangkok
Sea Smile Dental Clinic, Phuket
The Bangkok International Dental Center
Many of these clinics are also certified by the International Organization for Standardization (ISO) as well. Pre-pandemic, Thailand featured more than 60 JCI accredited hospitals.
You can even search for dental centers that offer additional facilities and services like free parking, Wi-Fi, and phone calls to boot in an altogether comfortable tropical or urban location to rejuvenate your soul as they fix your teeth.
Safety in Thailand Dental Tourism
Dental centers like Thantakit follow sterilization protocols, which are particularly vital in the 2020s pandemic era in order to keep all their patients safe from bacterial or viral infection.
When engaging in dental tourism in Thailand, you're assured of sterile and clean environments for your safety and for the safety of these centers' staff and crew.
1. Manual Cleaning: Deposits and residue get removed manually from dental instruments by attentive dental assistants and staff as the first line of defense against bacterial or viral contamination.
2. Ultrasonic Cleaning: To ensure you're being dealt with the cleanest instruments possible even after multiple use from countless patients, they're treated with what's known as the ultrasonic cleaner.
This cleaner operates on different frequencies. This ensures that different types of instruments can get thoroughly and properly sterilized.
3. Packaging and Autoclave: After they've dried the instruments, they then pack them into sealed pouches. From there, they note the date of packaging and the expiration date of the sterilized instruments.
Now the pouches get autoclaved for good measure to guarantee patients that their dentists have 100 percent sterilized equipment.
4. Ultraviolet (UV) Chamber: It doesn't stop at the autoclave though. The meticulous dentists of Thailand—especially those working in international dental centers and dental hospitals—also have the sterilized instruments kept in a UV chamber.
This ultraviolet chamber maintains the sterile status of the instruments sealed in waterproof packaging, ensuring no bacteria or virus can contaminate them.
5. Fumigation of the Dental Center: Yes, The best centers or hospitals like Thantakit and BIDH carry out weekly fumigation as well. The entire building is treated with chemical fumes to kill off every last trace of contaminants.
This ensures even the center or hospital remains as safe and sterile as possible for patient dental treatments.
6. Monitoring sterilization: Weekly spore tests are highly suggested by the Centers for Disease Control and Prevention, which many high-end centers or dental hospitals in Thailand follow.
They offer sterilization monitoring services like the Biological Monitoring System by 3M ESPE—a system with a 2-decade long history. Partaking in dental tourism in Thailand allows you access to such monitors that cost an arm and a leg stateside.
Long story short, you're ensured of sterilization standards and controls that meet and exceed international quality standards of international or world-class dental centers.
Best Sites For Thailand Dental Tourism
So what are the best dental destinations in Thailand? Naturally, there's Bangkok—the capital of the Land of Smiles—but certainly you can avail of resort-like settings and luxury dental centers or hospitals to accommodate all your needs, right?
You can go from historic Chiang Mai, the tropical beaches of Phuket, or the exotic cosmopolitan feel of Bangkok for your dental needs. Thailand's best dental centers can be found at all the major Thai cities.
They offer international-grade dental care at an affordable low cost across the board when all is said and done.
Bangkok: Bangkok is home to places like the Bangkok International Dental Hospital (BIDH), the Bangkok Smile Clinic, and the Thantakit International Dental Center as well as various clinics and even dental schools you can avail of for the most affordable procedures possible.
Bangkok is also a central hub for leisure and touristy excitement, with loads of attractions and hotspots galore as one of Southeast Asia's premiere gems. You can easily access Bangkok's dental centers for sure.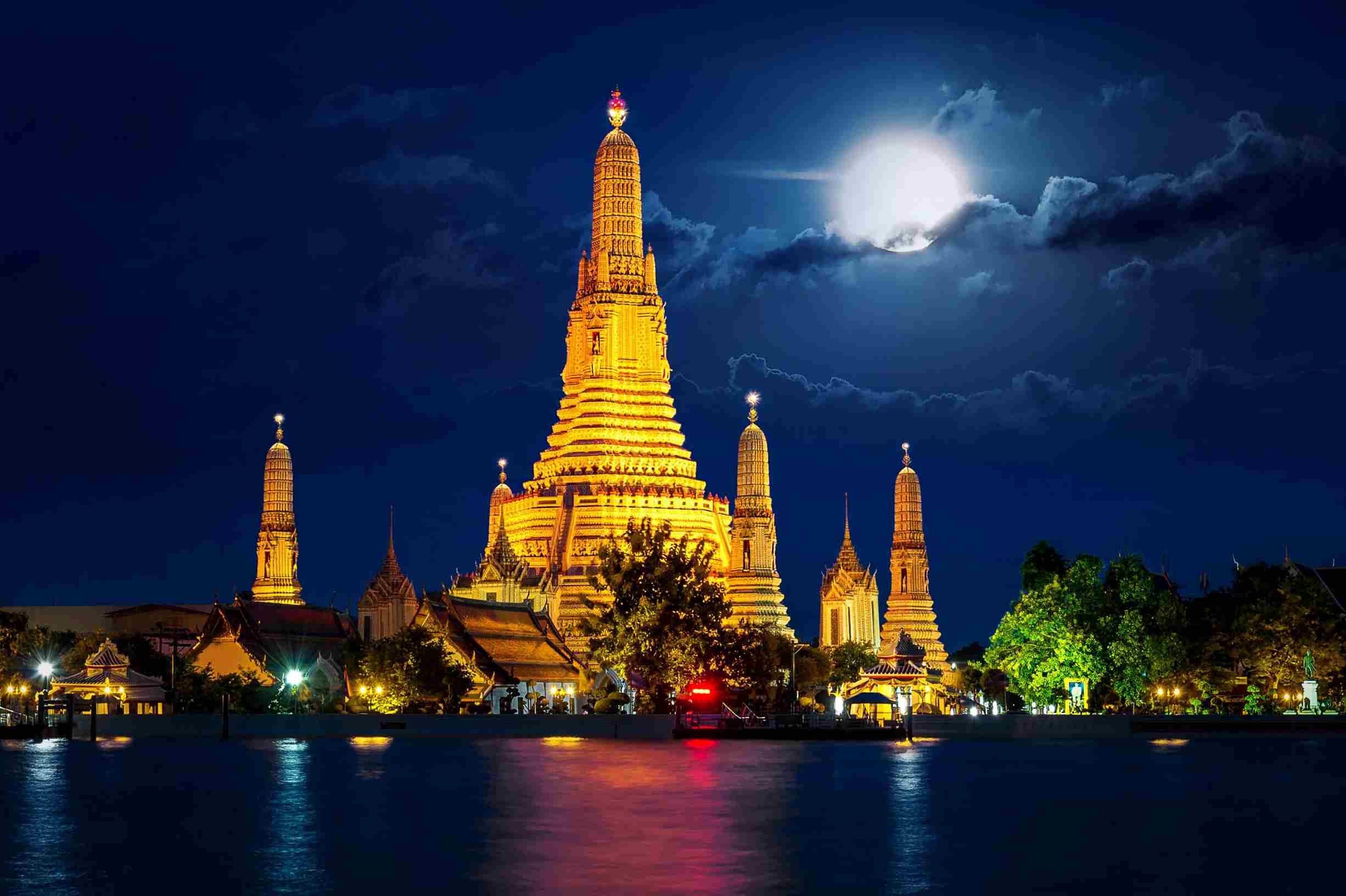 Additionally, the locations for these centers and clinics are near your overnight accommodations such as hotels and resorts. The Nana Station or BTS SkyTrain is a 5-minute walk away from many of the clinics out there.
You should avail of centers that follow the Infection Control Standard and standards for international sterilization in light of the Covid-19 pandemic such as Thantakit.
You can also enjoy airport pickup services and assistance for your stay when you avail of a travel package to Thantakit for whatever procedure you wish to avail of. They can even guide you with the financial and insurance process as well.
Phuket: What about Phuket? How does it fare as far as Thailand's dental tourism is concerned? This place is located in the South of Thailand, thus giving you the most panoramic of diverse landscapes instead of an endless concrete jungle.
It's also composed of white-sanded beaches, magnificent coves, heartbreaking bays, and an overall lush tropical landscape. Get your teeth done in the middle of paradise by going to a Phuket dental center.
You'll also be treated to exquisite Chinese-Portuguese architecture that adds to the natural beauty—like a marriage between what's manmade and what's organic. Or Mother Nature and the Marks of Mankind.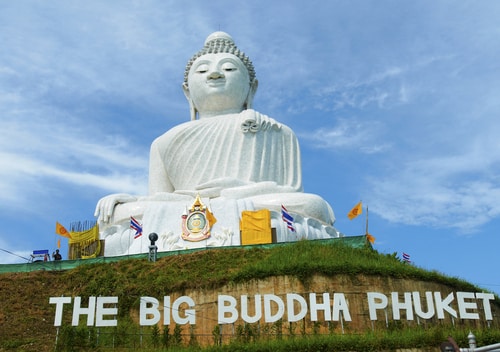 While waiting for your dental implant or root canal, you can revel in a myriad of fun beach activities such as watching the sunset at Sri Panwa or kayaking among the Bang Rong mangroves.
With its well-established healthcare centers amidst the most beautiful of beaches and resorts, Phuket is a great dental tourism destination and then some. It has many JCI-accredited dental clinics and centers there to go to.
Chiang Mai: As for Chiang Mai, it's one of the colder places in tropical Thailand. Its main attraction, aside from having a climate that many North Americans or Europeans are used to, is being a tourist attraction for backpackers and trackers.
There's also the must-visit beautiful Royal Pavilion that you absolutely must go to when you're in Chiang Mai. This Thai city is also known for its rich culture and delicious street food as well as hill tribe villages and botanical gardens.
Instead of beaches, sand, and sea, you'll get river rafting and elephant riding in the cool breeze of Thailand's green jungles. You can find many dentists and dental centers here too affiliated with the Dental Association of Thailand.
The Chiang Mai International Airport (CMX) is only 10 minutes away from the city. It offers both domestic and international flights to make it accessible to tourists globally.
Pattaya: In regards to Pattaya, it's the party destination of Thailand. While Bangkok is the capital, Chiang Mai is the wilderness, and Phuket is the beach island. Meanwhile, Pattaya is where you go to celebrate and enjoy life in the Thailand Gulf's East Coast.
It's one of the top three cities of the Land of Smiles that many tourists visit because of its party culture. It comes complete with fine dining restaurants, hotel chains, and bars galore for you to party all night.
It's characterized by its loud nightlife, such that it doesn't fail to amaze tourists with its par excellence entertainment options rivaled only by its dental healthcare offerings.
Some Pattaya clinics, centers and hospitals offer additional facilities like aromatherapy, massage chairs for relaxation, or sedation dentistry in case you suffer from a phobia of dentists or dental procedures.
Koh Samui: Last but not least on this list of must-visit Thailand dental tourism sites and cities is Koh Samui, which is the country's second largest island. It's also known for its luxury resorts, posh spas, coconut grooves, and beaches galore.
How does it compare to the likes of Phuket in terms of being another Thai tropical paradise? Well, it offers tourist attractions that Phuket lacks like the Namuang Waterfall or the Ang Thong Marine National Park.
You can also gaze in wonder at the gorgeous rock formations of Hin Ta And Hin Yai for good measure. There's also the landmark of Koh Samui known as the Wat Plai Laem, a sacred Buddhist temple known for its colorful Buddha statue.
You should avail of the region's delicacies like the kow gang or its version of the rice and curry dish. You even have the option to enjoy activities like sailing, scuba diving, jungle trekking, and snorkeling if you wish.
Other FAQs about Dental Work in Thailand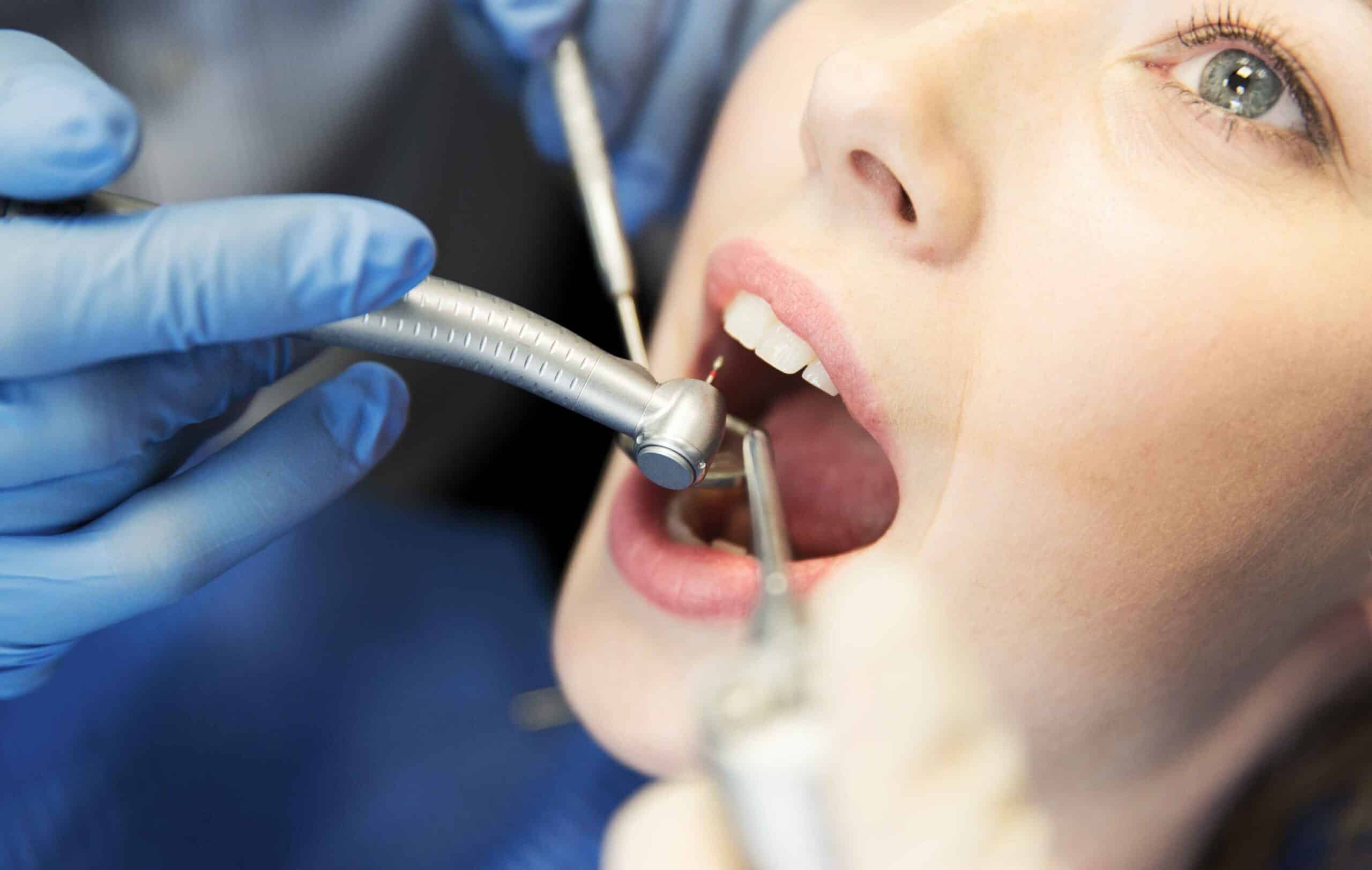 Here are some frequently asked questions about dentistry across the board and how it relates to getting dental work done in Thailand as a "dental tourist" on a wellness vacation.
Why is dental work cheap in Thailand? As covered above, it's not so much cheap as it is cost-effective. Thailand healthcare is subsidized and it's used as a tool of tourism to allow foreign investments to flow into the country. Furthermore, the exchange rate of baht to dollar lowers cost significantly.
Thailand also offers quality service that follows world class standards or international quality dentistry that so-called first world countries in the west enjoy. You're given a holiday and dental treatment in one package.
How much does a dental crown cost in Thailand? A dental crown in Thailand only costs as cheaply as $100 or ฿3,000. It can get as high as ฿30,000 or roughly $1,000 too. Regardless, it's still more affordable than local dental crowns.
Some locally made crowns are so expensive even when you have dental insurance, the cost remains high. Also, you're not assured of crown coverage (it might be considered a cosmetic procedure).
You need crowns to cover up the damaged, compromised, and dead tooth after a root canal or endodontic procedure or as dental prosthetics atop an implant.
How much does a tooth implant cost in Thailand? Speaking of implants, Thai dental implants are also priced much cheaper, but it depends on other factors besides the implant itself.
An implant you avail of at a clinic or state-subsidized hospitals are much cheaper since they all roughly have the same price by brand. However, you might have to pay extra for sophisticated dental centers with specialist fees.
The extra payment is for the expertise, the guaranteed success of the procedure without complications, the equipment, and even things like implant warranties (present in places like Thantakit).
On that note, even the most expensive dental implants in Thailand remain much cheaper than the fees you can incur in the U.S., U.K., Australia, and so forth thanks to the concept of Thailand dental tourism.
How do you reach Thailand? The main airports of Thailand are Don Mueang International Airport (DMK) and Suvarnabhumi Airport (BKK). They're both found in Bangkok. They connect numerous nations with multiple daily flights offered.
You can go from the airport to the city and back again through Tuk Tuks, taxis, and the SkyTrain. Tuk Tuks are three-wheeled motor vehicles that serve as taxis in Thailand as well for shorter distances.
Fares can range from ฿16 to ฿44 for a single-day pass while traveling through the SkyTrain. Or you can avail of shuttle services found in certain dental tourism travel packages like the ones available with the Thantakit International Dental Center.
When All Is Said and Done
It is possible sometimes to have your cake and eat it or eat your cake twice. You can enjoy the best of both worlds with nary a caveat by going the Thailand dental tourism route.
Through it, you can enjoy a delightful holiday paired with a cost-effective dental trip. The point here is that having dental work done in Thailand won't cost you upwards of a small fortune when push comes to shove (depending on where you avail of it, of course).
Indeed, book a Thailand dental holiday package with Thantakit right now to invest in better dental healthcare.
Thantakit International Dental Center is Thailand's longest established dental center. Situated in Bangkok, our clinic is renowned across the world as a destination for world-class dentistry, with most of our patients flying to us from Australia.
Please contact us today and get a FREE dental consultation.