Dental tourism is a novel concept of combining your paid vacation with your dental procedure schedule, which benefits customers who wish to save money or to get more value out of investment. It's a two-for-one deal in more ways than one. So what or which country out there is the best country for dental tourism? The answer is that it depends on your personal dental needs. Some countries are much cheaper but far away. Other countries are a drive away but are more expensive.
Traveling Abroad to Acquire Dental Services
Traveling abroad to get dental services make perfect sense since in places like the U.S.A., healthcare is extremely expensive whether you deal with it out-of-pocket or through the assistance of the Affordable Care Act/privatized insurance. With that said, cheapness or affordability isn't the only thing you need to watch out for when choosing a country to have your dental implant service.
Save Money: You can save loads of money by choosing the right country and clinic for your dentistry needs. You want to save money because implants are priced on a per-tooth basis. By playing your cards right and doing the math, you can gain up to 70 percent savings by getting your dentistry services abroad.
No Shortage of Options: Wherever you choose to go, there's no shortage of options. In fact, even when you've settled on a country, you still have to choose the right clinic to go to because even on a clinic to clinic basis, the costs will vary. The more options a country has, the likelier it will be deemed the best country for dental tourism.
Potential Savings: When you have your dental implant operation abroad (or in this context, outside of the UK, the US, and Australia), you can save 90 percent of the cost if you're American, 89 percent of the cost if you're United Kingdom citizen, and 70 percent of the price if you're Australian.
Nearness: When choosing a cheaper dental treatment, you don't need to go too far abroad to get it. If you're in the U.S.A., you can go to Mexico or Costa Rica to get the job done. If you're instead in the U.K. or France, just drive to Hungary or Poland to get some work done. Finally, if you're from Australia, you can get cheaper dental work through Thailand or the Philippines.
The Top Dental Tourism Countries Out There
Here are the different countries available for affordable dental tourism. Choose the best country for dental tourism for you based on its touristic value, inexpensiveness of dentist services, the competence of their clinics and dental professionals, and their relative nearness to your country of origin.
Thailand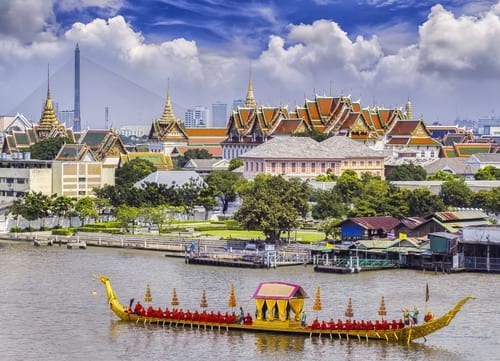 For just $746 (this varies from clinic to clinic, although the best ones will typically have this price), you too can acquire world-class dentistry in some of the largest and most modern dental hospitals in the globe. There's a reason why tens of thousands of dental tourists regularly go to the Kingdom of Thailand for their dental implant needs. It also helps that their internationally trained experts work in what's essentially a tropical island paradise of sorts.
Even though Australians already have much cheaper dental services compared to their U.S. and U.K. counterparts, they've found a way to further lower their expenses by going to places like Thailand and clinics like the Thantakit International Clinic. This particular dental hospital boasts of world-class dentists that can compete with all the planet's most elite dentists. The most frequent visitors to Thailand for the sake of dental tourism include New Zealanders, Australians, Canadians, and Americans.
Thantakit International Dental Center
Mexico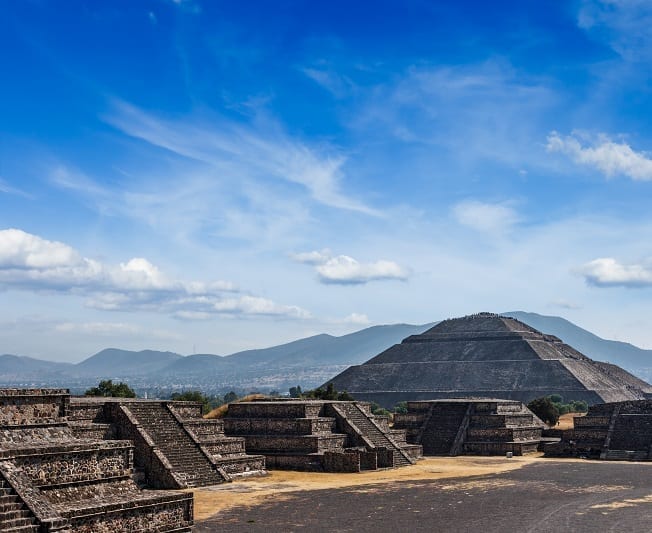 Mexico is the go-to dental tourism destination for most Californians and Texans as well as any other residents of states along the country's south border. For them, going to Mexico is as easy as driving from state to state, except this time they have to procure a passport and whatnot. What's not to like about this setup? Americans can take a short drive across the border for excellent dental care at a discounted price.
You can hop on a car or a plane for treatment in resort towns like Puerto Vallarta, Cancun, and Cabo San Lucas. It's like going to the Garden of Eden and ending up with a dental plan bonus to boot. What's more, it just costs around $750 to avail of implant surgery here. Those are just some of Mexico's main claims to fame as the best country for dental tourism. Obviously, the most common visitors to Mexico's dental services are Canadians and Americans.
Spain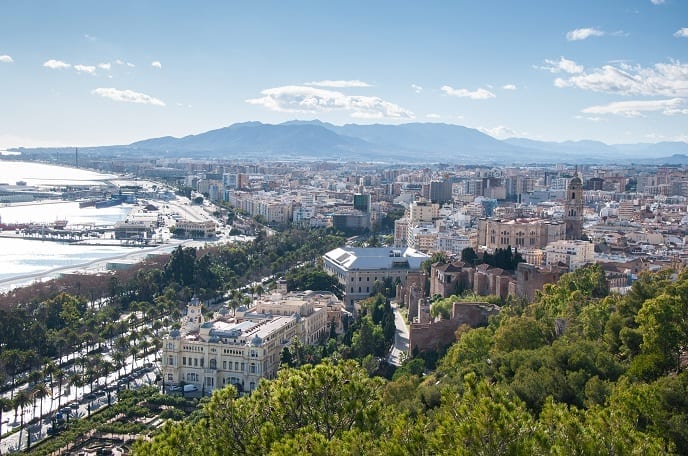 For a country renowned across Europe for its topnotch dentistry, Spain is also celebrated for its amazing affordability. For example, it only costs only $653 to get Spanish dental implants, which is cheaper or comparable to dental implants from Mexico ($750) and Costa Rica ($650). Sure, places like Poland ($480) and Hungary ($506) offer much cheaper implant services (and they're just as near as Spain is to common markets like the U.K., Ireland, and Germany).
However, Spain's dental quality hasn't suffered at all even with its cheaper rates. Spanish dentistry has always been more affordable because their economy is undergoing severe deflation, which pushes the price of their dental care even further than normal. The most frequent visitors of Spain as far as dental tourism is concerned include the British, the Irish, and the Germans. Even if you're an American, it might be more affordable to fly to Spain to get your implant procedure done compared to what Obamacare offers.
Turkey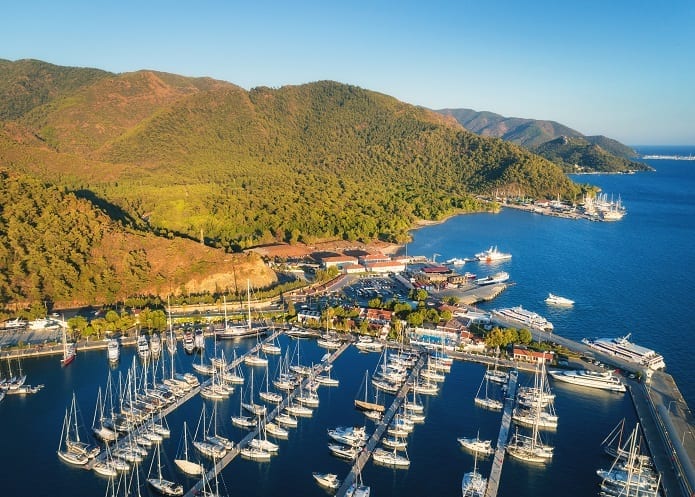 Turkey is a place where the past and present meet. It's the cultural gateway between the ancient and the modern, which makes it a prime tourism destination even without the context of dental services. Aside from being a gem all its own, Turkey can be considered the best country for dental tourism because of the kind of rigorous international-grade training its best and most skilled Turkish dentists have.
Travel back in time and have your teeth fixed while you're at it. It doesn't get any better than this. Turkey offers amazing sights and sounds as well as historical and natural heritage sites galore. It's a place filled with high-quality dental care, great prices, and a wealth of options ranging from orthodontics to cosmetic dentistry or root canals to dental implants (which incidentally cost $575 or €550 at the best Turkish dental clinics).
Czech Republic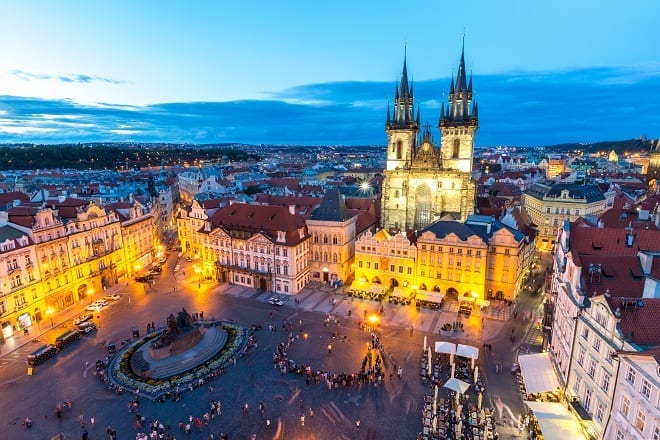 The Czech Republic is also a go-to place for premier dental care at an affordable price within the heart of Prague, a historic city in its own right. A flight to Prague with a low-cost carrier will have you end up with amazing savings if you're European. This is the reason why it's the destination of choice for Austrians, Germans, Swiss, and British patients.
You cannot beat the low, low prices of Czech dentistry in Prague. The city is in fact an emerging dental and medical tourism destination that maintains high standards of dental treatment while also ensuring low prices at the same time. It's the best dental provider within the Central European region or even Europe in general. What's more, it's closer to the United Kingdom that you might realize, thus ensuring low cost flights for British airlines.
Dubai, UAE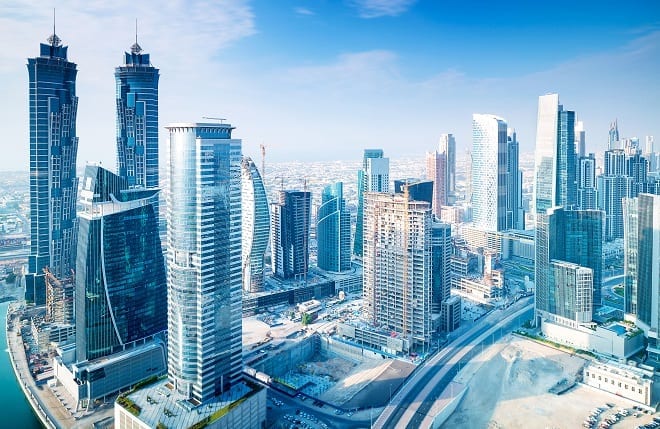 As for Dubai, it caters to the needs of all travelers ever since it (literally) struck oil and became an international hub of sorts. It's also only natural for it to deliver quality world-class dentistry in light of its international clientele and expatriates who are now spending more time in the city. The Emirates have created a city that caters to people who are currently in the lap of luxury.
It's in the best interests of its millionaire residents and its high-expectation tourists for it to only have international-grade dental clinics (among other services). This is what makes it a worthy candidate for best country for dental tourism. The most frequent visitors of one of the emirates of the United Arab Emirates are Austrians, British, Swiss, Germans, and Americans.
Philippines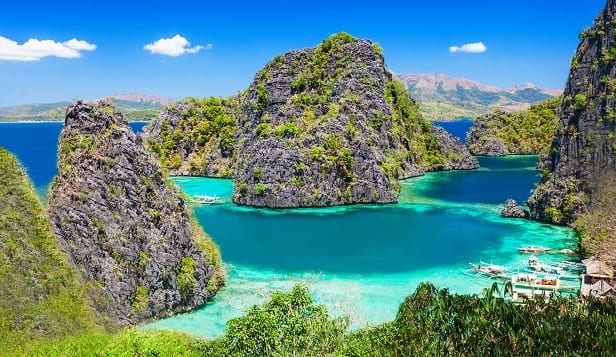 Although the Philippines is a third-world country full of indigents and with a huge unpayable debt from the World Bank, this fact works to its advantage in the form of the exchange rate and its deflated peso. You can get more quality commodities and services from one dollar in the Philippines compared to what one dollar can buy in places with high standards of living like the United States of America.
As a consequence, its topnotch dental services and international-grade dentists can get away with having the lowest of prices while still maintaining a modicum of quality with the end result of their services. It also helps that it's a popular dental tourism destination thanks to it being an exotic tropical destination with excellent dentistry for the people who can afford it (which are most foreigners who come to visit). Frequent visitors include Kiwis, Australians, Canadians, and Americans.
Poland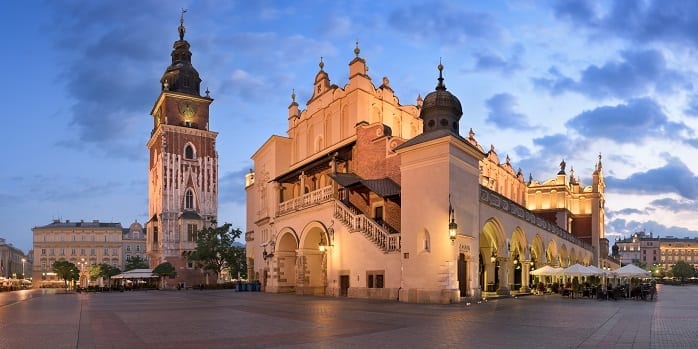 This is one of the poster boy countries of dental tourism. It offers world-class dental care at a fraction of the price of comparable services within places like the Unites States, the United Kingdom, Canada, and Australia. Its main claim to fame as a dental tourism destination roots from its accessibility to Western European countries and Scandinavia (although Americans also partake in Polish dental services from time to time).
Poland's $506 per dental implant, for example, puts it in the bracket of most affordable dental tourism country around. It's particularly renowned for all of its state-of-the-art clinics and equipment. Although it's pricier than the likes of Hungary in terms of rates, the caveat here is that the cheap accommodations more than make up for the extra bucks. The most frequent dental tourists of Poland are Norwegians, Swedish, Danish, British, Austrians, and Germans.
Costa Rica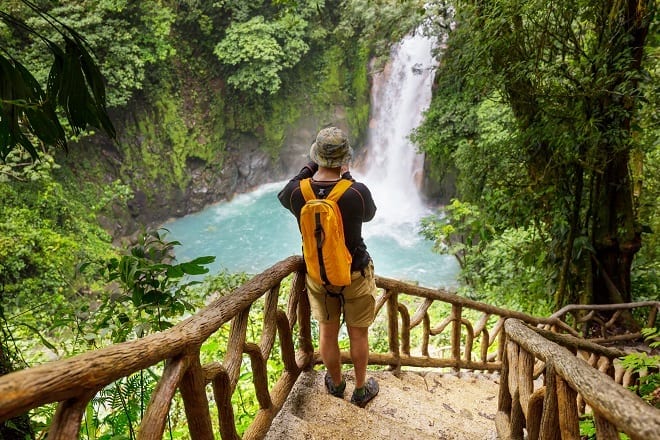 Costa Rica is one of those dental tourism spots that appeal to dental tourists mostly because of its American-trained dentists that speak fluent English and amazing Costa Rican hospitality. This mostly came about because the majority of their clientele are Americans and Canadians. Also, implants there only cost $650. These factors make Costa Rica such a viable candidate for the best country for dental tourism on top of being America's answer to Europe's dental bargains from Spain.
Yes, its accommodations tend to be pricey compared to others, but it all balances out with American-grade dentistry in the middle of paradise. It's like the Garden of Eden has set up dentist shops all around its splendid forests and beaches. It also helps that any trip to Costa Rica can be considered a trip of a life time because of its amazing tourist spots like Manuel Antonio National Park, Corcovado National Park, Liberia, Tamarindo, Monteverde, San Jose, and Tortugeuro.
Hungary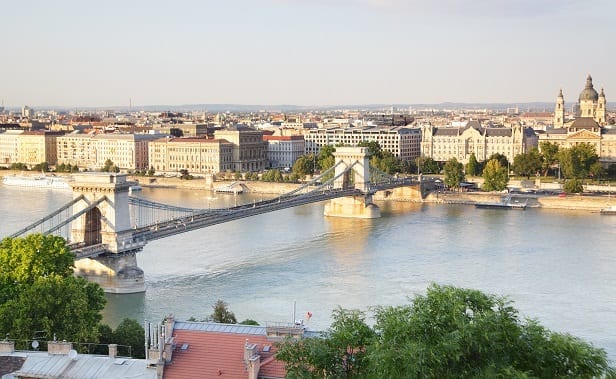 Last but not least, there's Hungary. It makes its claim as the best country for dental tourism by first being Europe's best dental tourism destination and going from there. It might be too far for countries in North America and Asia to visit, but when you take into account its cheapness and the touristic beauty of Hungary together, you can easily see why it's on the short list of must-visit dental tourism sites.
You can get to visit majestic Budapest, the museums of Szentendre, the water parks and basilicas of Gyor, and the lakeside resorts of Lake Balaton as you recover from your wisdom tooth removal or orthodontics. Furthermore, it has probably the cheapest rates for dental implant surgery at only $480. It's among the cheapest dental prices in Europe and can even compete with the affordability of Asian or North American dentistry rates.
The Great Thing about Dental Tourism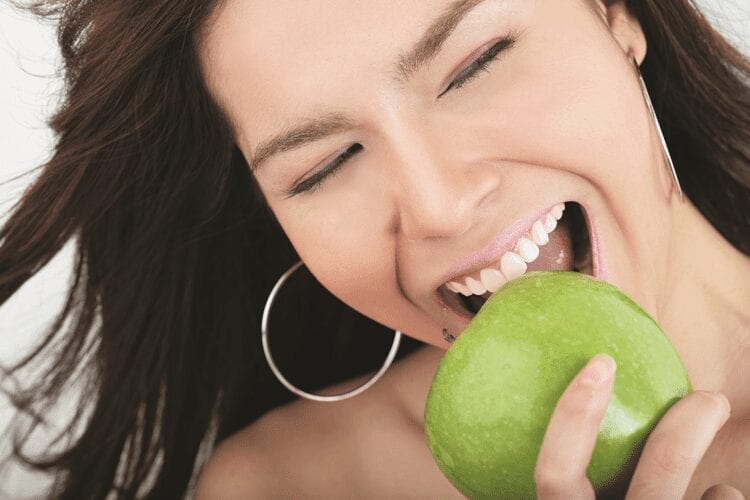 By going the straightforward route, you'll spend less and get the job done quickly. By going the dental tourism route, your dental operation will go much smoothly while you're on paid leave. The great thing about dental tourism is that no matter how expensive your dental emergency is, you can still find a way to make it cheaper and more affordable for your budget.
If you find your dental bills skyrocketing through uncontrollable circumstances, forcing you to avail of expensive dental implant services, then give dental tourism a try and go with the nearest or most viable countries above. Don't let your dental budget get out of hand. Always be aware that you have alternatives available to you if you know how to play your cards right.
Thantakit International Dental Center is Thailand's longest established dental center. Situated in Bangkok, our clinic is renowned across the world as a destination for world-class dentistry, with most of our patients flying to us from Australia.
Please contact us today and get a FREE dental consultation.