Thailand dental tours are taking the world by storm, especially in places like the United States of America, where medical insurance is a mess and most people don't have full dental coverage. It's also applicable and becoming quite popular among Europeans, many of whom enjoy mixing a bit of traveling with receiving cheaper but high quality dental services.
Why would anyone want to be part of Thailand dental tourism? Quite simple: It's a holiday vacation with excellent yet affordable dental work, in one trip.
Medical and Dental Tourism 101
Medical or health tourism in a nutshell is when you go from local clinics to health centers abroad in order to get cheaper or more cost-effective healthcare, especially if treatment in your own locality is quite expensive.
Cheaper Yet Better: Whether you're from America, Europe, Asia, or Australia, you can go avail of better yet cheaper healthcare and dental care in Thailand. Notably, you can do it closer to your home, like from state to state or people from Great Britain going to Spain for cheaper procedures.

An Example of Medical Tourism: It's when Britons from Great Britain or the French from France go to places like Spain in order to get more affordable major surgeries, procedures, or even a simple medical checkup that would usually cost them thousands of euros or dollars in their mother country.

North Americans are Familiar with the Concept: Some Americans travel from one state to another in order to get cheaper dental rates or actual insurance coverage. Some Canadians travel across borders all the way to South America for their cheaper healthcare services that are so affordable, even the travel expenses don't affect their low rates.

The Sign of a Good Medical Tour: A good medical tour is when even if you add the plane tickets or train ride costs to the treatment costs, they're still cheaper than doing things on a local level. The procedures are also top-shelf or comparable to the more expensive procedures you do stateside or at home.

Health or Medical Tourism: Health tourism is a major industry in Thailand and Malaysia. They specifically have hospitals and clinics catering to tourists who wish to avail of their more affordable services that remain world-class despite their lower costs.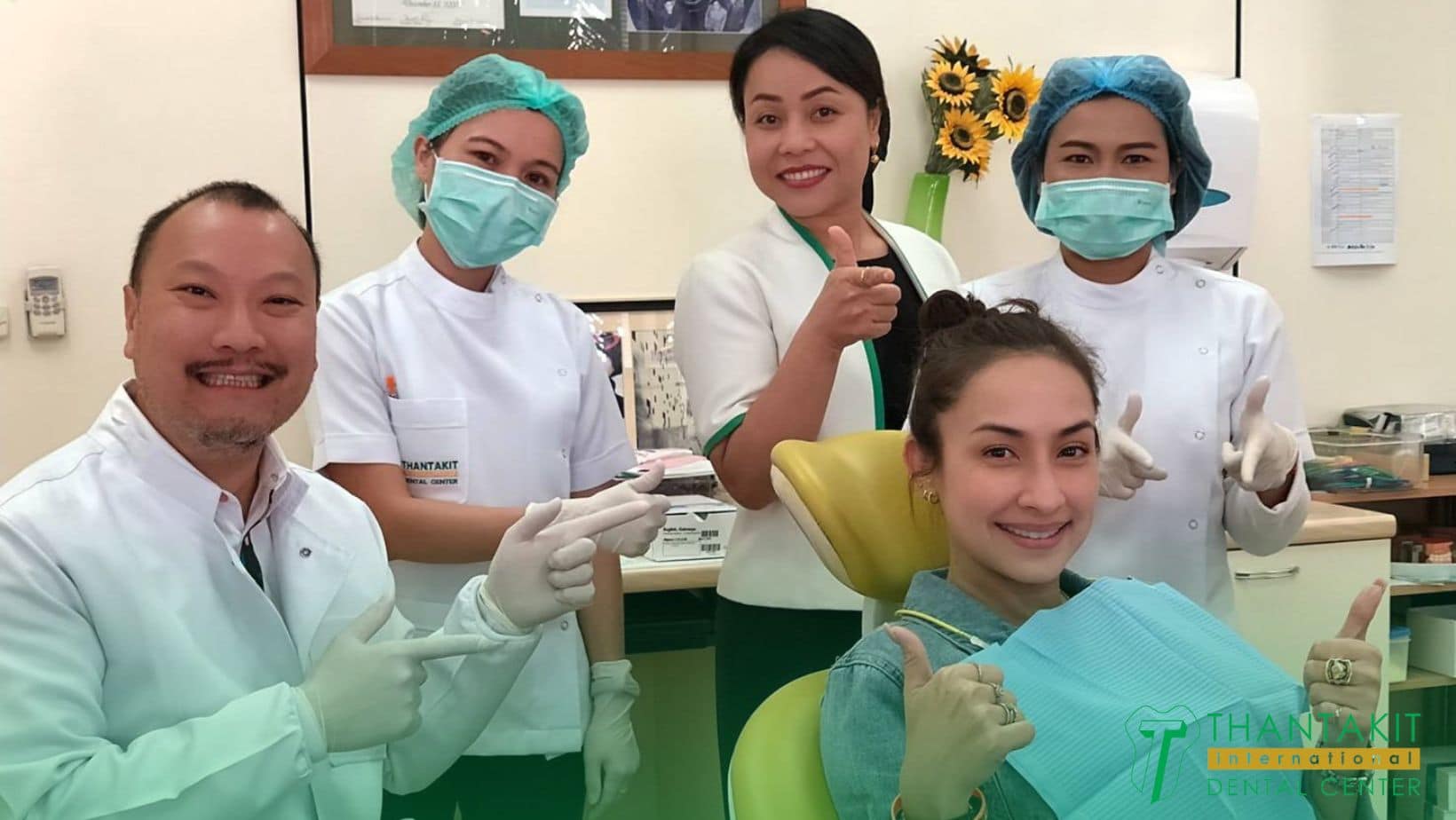 The Ecosystem of Thailand Dental Services Market
Dental tourism is part of the Thailand tourism lifeblood, actually. In mere decades, it has grown enough to become as big of a tourist attraction as the kingdom's lovely beaches and friendly hospital locals.
The Thailand dental service market ecosystem is partly buoyed by dental tourism. It's currently at its growth stage. The market appears highly fragmented because it's serving multiple patients that could be categorized as local and foreign or abroad.
The following are this industry's areas of growth:
Implants and Cosmetic Dentistry: The biggest areas of growth for dental tourism in Thailand are dental implants and cosmetic dentistry. In most countries like the U.S.A., cosmetic dentistry is out of normal insurance coverage while dental implantation is infamously expensive.

Unorganized and Organized Clinics: The Land of Smiles has over 5,000 unorganized clinics and over 200 organized clinics. Thai dental services remain in a stage of moderate growth because of the dental tourism phenomenon and the rise of independent dental center chains like Thantakit.

Dentistry Cost-Effectiveness: As with other health tourism destinations, Thailand saves tourists, expatriates, vacationers, and dental patients loads of money while maintaining a high level of dental service. This also benefits the local population who wish for affordable dental healthcare.

Rising Dental Services from an Aging Market: As the Thai population ages, the demand for dental treatments and services will naturally increase. In light of this, it's no wonder that dental tourists are treated with world-class services. The dentists get a lot of practice from their aging locals as well.

About 18,000 Strong: Back in 2021, the total number of registered Thailand dentists numbered 17,738. It's expected to grow over 9 percent from 2021 to 2026. It's therefore expected that by 2025, there should be one dentist per 2,500 people in Thailand when push comes to shove.
What is Dental Tourism Anyway?
Dental tourism falls under the umbrella of medical tourism, both of which are found as part of Thailand's tourism industry. Also, dental tourism in Thailand is thriving currently.
Many foreigners prefer to go to the hospital in Thailand, Malaysia, or Singapore when in Southeast Asia due to their world-class standards and abundance of private hospitals.
Dentistry is the Tourist Attraction: Thanks to Thailand's high-level of healthcare services that's available at even more affordable rates than what you'd see stateside in the U.S. or in most of Europe, it has become a tourist attraction all its own in the Land of Smiles.

It Might as Well Be Worth the Trip: If you're going to Thailand to get work done, it might as well be extra expensive work. Even if rates are cheaper in Bangkok, it doesn't make sense to go on a trip to get simple teeth fillings or extractions done you could pay for out-of-pocket or have insurance coverage for with a local dentist.

Get Some Major Work Done: Most tourists go on a Thailand dental tour to regain their smile by having multiple dental implants installed to insert whole bridges and crowns inside their mouth. In between trips to the dental center, they can go on trips to the local shopping district or restaurants.

Getting the Best Thailand Dentists Possible: When you're in Thailand, you'll be spoiled with choices when it comes to internationally trained general practice dentists or specialists such endodontists, periodontists, or orthodontists. Many of them have studied abroad and have international degrees to fulfill foreign patient demands for quality.

No Lower Grade Products—Literally the Same Services: From Straumann Roxolid to HiOssen to Cortex and so forth, you'll notice that the same brand name products and services available to you are also available to Thailand dental tours, but they're much cheaper for some reason.

Competitive Pricing and the Exchange Rate: The Thai baht to U.S./Australian/Canadian dollar or British pound/European euro exchange rate only partially explains the affordability of the same services in Thailand. Dental centers also intentionally bring the price down to compete in dental tourism.

The Essence of Dental Tourism: Thailand is the essence of dental tourism because it delivers cost-effective world-class dentistry services to both locals and tourists while at the same time presenting itself as a quality vacation destination full of resorts, beaches, parties, a nightlife scene, and the most modern conveniences.
If you wish to get a brighter smile, straighter teeth, lines between your teeth, and dental improvements ranging from implants to bridges, why not go to a place called the "Land of Smiles"? Let's now discuss the advantages of engaging in dental tourism in Thailand.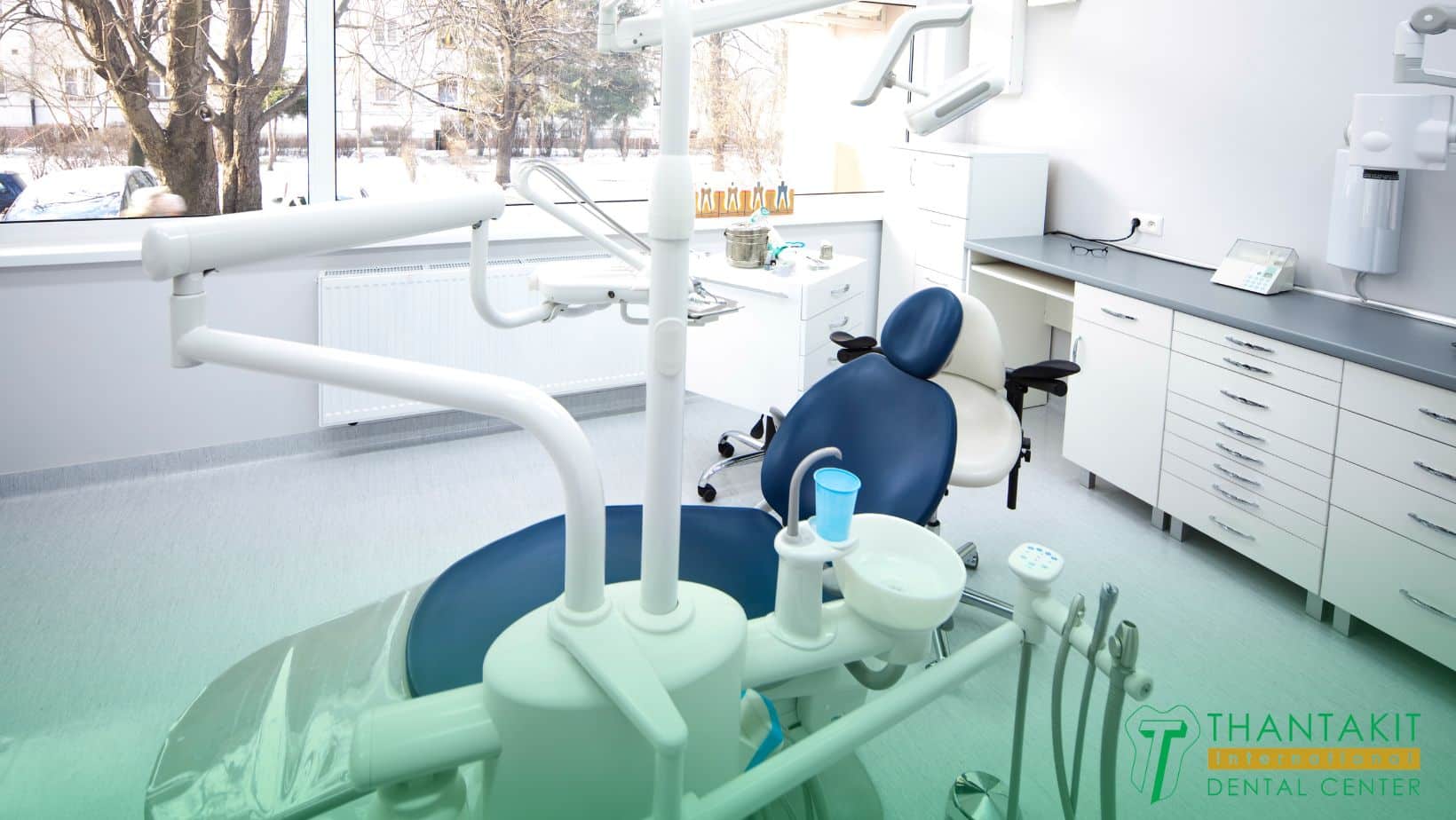 Thailand Dental Tours and Their Impact on Thailand Itself
Thailand has been using health tourism as one of the ways of stimulating its economy. This international hub of medical and dental treatment also benefits their locals because their industry always keeps up with world standards of medical quality.
Anticipation of Significant Growth: Dental tourism is also booming because the market is seeing a surge in demand by the rising population age over a forecasted period of time. This demand is of course directly affected by the rise of dental tourism and government programs for it, which makes it more accessible to various patients.

More Dentists Equals More Dental Work: Because dental tourism is booming, more and more Thai professionals are seeking jobs in dentistry. It's only natural. It's expected for the number of Thai dentists (with international-level dentistry training) to rise in the 2020s and beyond.

The Dental Service Market is Rife with Opportunities: There's an expected increase in the overall Thailand population in the coming years. This is a factor for the developments outlined above, like increased demand for dental services or more Thai locals taking up dentistry.

Thailand Government Support: Although in the U.S., government intervention on private insurance proved controversial and caused premiums to skyrocket, the Thailand government went about assisting its private dental tourism services positively.

Commonsense Insurance Coverage: The Thai government used public health programs in order to raise coverage for dental care. Those in the public who go to Thailand can get insured to avail of such high-demand services, whether they're expats or locals.

Government Policies and Initiatives: The Thai government insists on providing dental coverage for its nationwide insurance plans for simple procedures. Additionally, they've also promulgated initiatives designed for awareness and accessibility expansion for good measure.

Thailand National Digital Healthcare Workforce Development Initiative (WDI): As part of the Thailand 4.0 digitization project, the WDI was launched by the Thailand government to promote a three-year plan that deals with increasing patient demand for digital-assisted healthcare services.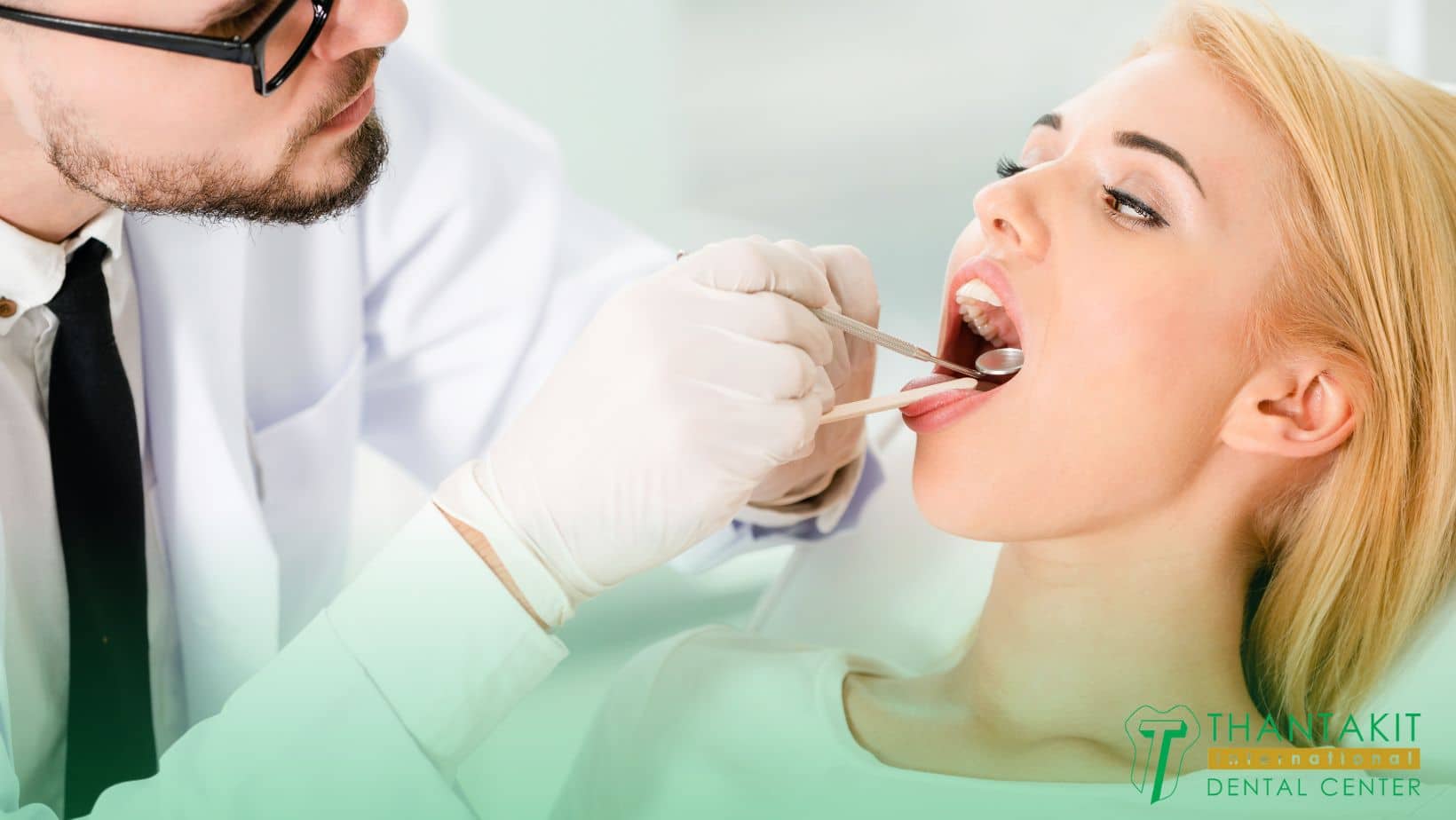 Westerners Can Get Unique Benefits from Thai Dental Tourism
Thailand—particularly in places like Bangkok, Phuket, Koh Samui, Chiang Mai, and Pattaya—is a nice and mild-weathered country to visit all-year-long with beaches and nightlife galore. That's what's awaiting you after you're done or in between dental procedures in dental centers like Thantakit.
Affordable Even After Adding Travel Expenses: Although we use the word "cheap" to describe Thailand dental services, we don't imply they're in any way low-grade. Instead, we're outright stating that even if you add travel expenses to their rates, they're more affordable than the same services in your locality.

Even If They're Not Affordable They're Affordable: Even when availing of extra-expensive services, like deep cleaning, orthodontics (Invisalign braces), teeth whitening, or the placement of multiple implants and bridges on a toothless mouth, they're worth the extra cash because you're getting a vacation out of your dental tour.

High-Quality Dental Care: Low-grade dental care isn't worth a trip abroad regardless of how cheap. Thailand dentistry basically follows international standards. The top dentists in Thailand are world-class but they don't charge like the world-class dentists in your own country, leading to savings across the board.

Alternative Dentistry Options in Thailand: You can even avail of services from dental students practicing their skills if you know which dental schools to go to. They come at the fraction of the cost of the internationally trained dentists found in dental centers and hospitals, and those already have affordable rates.

You Can Now Afford Topnotch Dentistry: Another major reason why most go to Thailand to get cosmetic or major dental work done is because since everything is cheaper yet world-class in quality, you can avail of really expensive services like Straumann® All-on-4 Implant Pro Arch Fixed Solution at the fraction of the price in Thailand.

Dental Centers, Clinics, and Hospitals Galore: Thailand has an abundance of private hospitals, dental hospitals like the Bangkok International Dental Center (BIDC), and dental centers like Thantakit Dental Center. It's due to the thriving dental tourism industry that offers lower prices compared to the average family dentist.

What If You've Got Dental Insurance Coverage? If you've got insurance coverage for minor procedures like getting a filling for your dental caries, it's probably a better deal than going to Thailand for a dental tour. For major issues or operations like orthodontics, the lower prices and holiday aspect are quite tempting.

Thailand is Also a Worthwhile Standard Vacation Spot: Thailand is filled with delicious cuisine unique to its country, a lively nightlife in Pattaya, and the most beautiful white-sanded beaches in Koh Samui. The capital of Bangkok is also a bustling metropolis comparable to New York, which means it's a melting pot of cultures amidst urban luxury.

The Complete Touristy Package: You're not only getting discounted dentistry rates for procedures not covered by most insurance policies in the U.S. and beyond. You can also get a stress-relieving wellness vacation out of the whole deal when all is said and done as part of the dental tour package deal.
You can hail from countries like the U.S., Canada, or the U.K. along with Spain, France, and Germany and you'll be hard-pressed to find more cost-effective dental care like in Thailand.
Spain itself boasts of cheaper medical rates for its neighboring countries, yet Spaniards themselves don't mind getting their fillings or dental bridges built in beautiful Thailand. It's just that more competitively priced in the Land of Smiles.
Ken Research's Take on the Subject
According to Ken Research analysts and their latest publication on Thai dental services and its outlook from 2026 onwards, the dental services market of Thailand isn't only spreading; it has also been identified as a key component to an emergent healthcare market right in the heart of Thailand itself.
In other words, there will soon come a time when Thailand's advanced dental and medical care will cater to more than a dental tourist niche and instead become the healthcare norm for most of the population.
This projected rebound stage from the plummet the market faced due to the pandemic is further bolstered by the country's strong healthcare system and actual initiatives towards this end by its own government.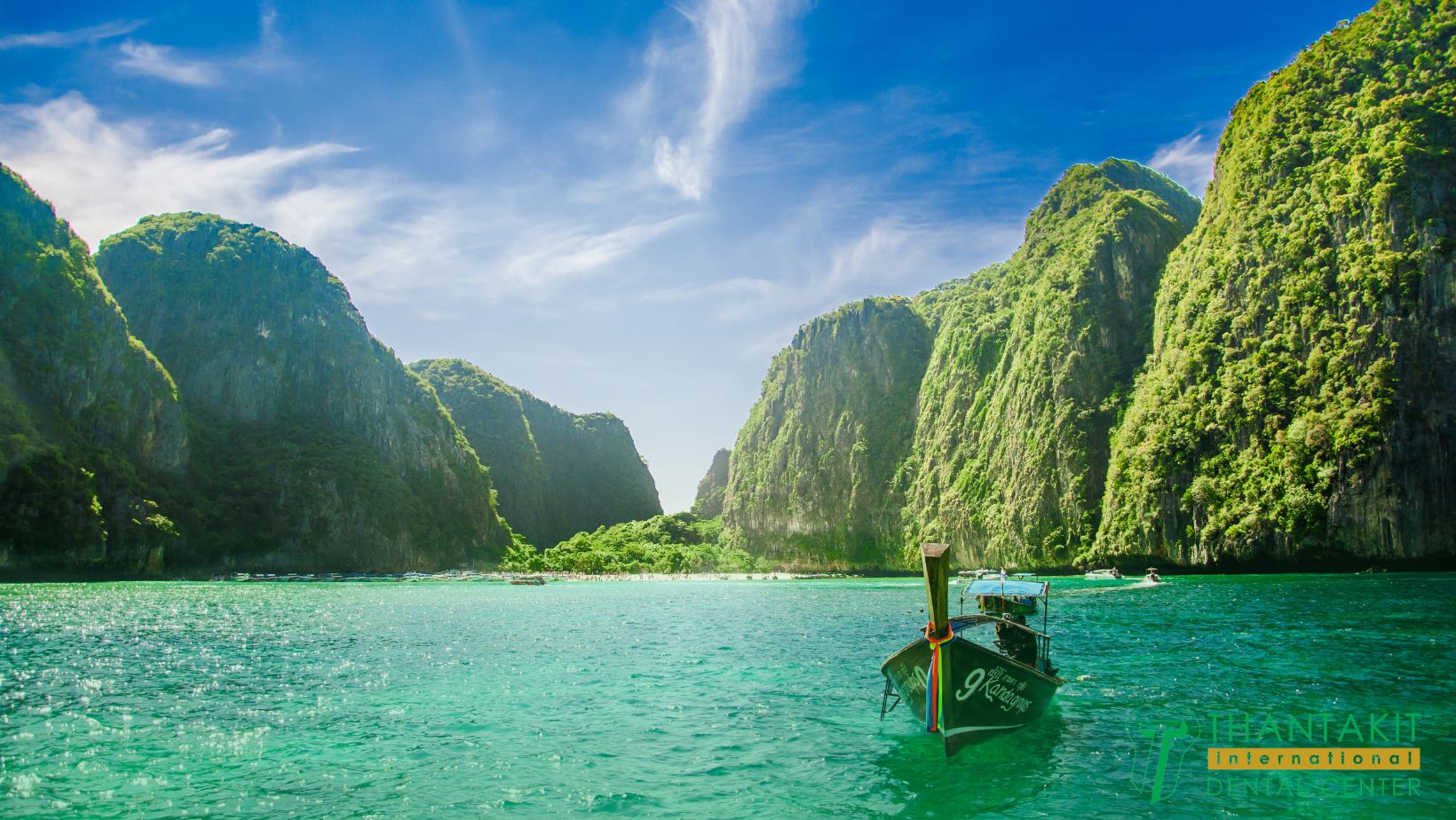 The Last Word
It's forecasted that market growth will happen in the 2020s due to the population becoming more dental conscious and the rising government policies in support of dental tourism. Thai citizens might become more interested in dental health because of how well-developed it has become due to dental tourism.
Regardless, the Thailand dental market is expected to grow at 7.1 percent from 2021 to 2026 because of the government initiatives, growing dental tourism in the country, and increasing accessibility to locals and tourists alike.
Thantakit International Dental Center is Thailand's longest established dental center. Situated in Bangkok, our clinic is renowned across the world as a destination for world-class dentistry, with most of our patients flying to us from Australia.
Please contact us today and get a FREE dental consultation.