Are you searching for a trustworthy and affordable family dentist that can reduce your out-of-pocket dental expenditures so that you can get your son and daughter some braces to improve their smile? Do you want to find a way to reduce your dental care expenses because your job lacks a dental plan?
If you wish to be pampered as you get your dental operation taken care of, then your best bet is to go to Thailand's Thantakit Dental Center to acquire the gentlest of gentle dental care. You don't necessarily need to go the sedation dentistry route in order to overcome your phobia of dentists.
Dental Tourism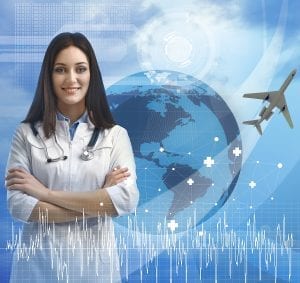 Instead, you can avail of a dental tourism package in order to get your teeth fixed, filled, bleached, extracted, or surgically improved at the ever-affordable Thantakit Dental Center in Thailand while having your vacation. In regards to the gentleness of their dental care, they're among the most gentle of the Southeast Asian or even worldwide gentle dental care givers around.
These international-grade dentists are trained by world-class schools in order to give their global clientele a pleasant, comfortable, and delightful experience when push comes to shove. They're every bit as competent as stateside dentists, only much, much more affordable (without being low-grade). Learn more about the range of services that the clinic offers within each of their dental services, practices, and special deals.
Quality Service
The moment you walk into the Thantakit offices, you will feel right at home. The clinic houses loads of cutting-edge treatments from cosmetic dentistry services like ZOOM Whitening to high-grade porcelain crown material. To wit:
Sociability and Competence: The Thai dentists are quite sociable, friendly, and easy to talk to (they're fluent in English, no less) in order to ensure and establish a traditional dentist-patient bond or relationship based on mutual trust and provable expertise. This is bolstered by the presence of state-of-the-art equipment and internationally trained staff.
Hassle-Free Accommodations and Transportation: Instead of scrambling around in order to get a taxi ride to the clinic or a nearby hotel booked, the clinic itself has complete dental tourism packages that take care of where you'll stay, eat, and travel while you get your teeth fixed with some of the best world-class dentists around on this side of the Pacific.
Gentleness Through Safety: Another means of making sure that patients have the greatest of experiences within the Thantakit Dental Center is to make sure that the patient's pain is minimized through all sorts of safety measures and protocols. Mistakes are mitigated through x-rays and close inspections of the teeth and its symptoms of degradation.
Advanced Dental Care: Speaking of which, you can also achieve gentle dental care from Thantakit through all the high-tech gadgetry and services they have in their arsenal of sorts. For example, their bleaching is done with thick gels to decrease the possibility of developing teeth sensitivity after soaking your teeth in the hydrogen peroxide concoction for too long. The infamously painful root canal treatment has also become advanced enough to allow for quick healing after tooth root removal.
The Results Speak for Themselves: Judging by the testimonials of verified customers that double as willing referrers (who weren't paid off to be shills for the dental center), the clinic is the real deal when it comes to dental care gentleness. You will feel the gentle dental care through the mostly pain-free results that in mere weeks or a few months of healing will restore your teeth, improve your bite, and boost your confidence because now you have a megawatt smile worthy of a Hollywood star.
Cleanliness and Comfort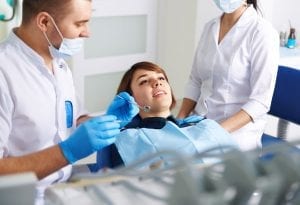 Another reason why you should go to the Thantakit Dental Center for all your gentle dental services and care is because of the cleanliness of the clinic itself. Don't let the affordability of their rates fool you. They're not a back alley clinic with discounted rates that come from being unlicensed or outright illegal.
International-Grade: The center is a high-end international-grade service that's made to be affordable to Thai nationals, which means it's a clinic where westerners can enjoy the same level of professional dental care they enjoy stateside without the red tape of dental insurance or the expensiveness of having to pay for your dental operations out of pocket. You're in good hands with Thantakit.
High-Maintenance: You'll only get the cleanest of clinics and the newest of equipment (that are regularly maintained and serviced by competent dental technicians) at Thantakit. Every last tool and gadget in the dentist tray is cleaned while anything that disposable are disposed of in a safe and sanitary manner, away from the waiting patients.
Safety: You will feel well-cared for and confident at the success of the dental operation because you'll always feel safe and secure in the hands of true dental professionals that are globally trained. What's more, everyone works as a team at the clinic, such that they all exude with professionalism. That's where the comfort stems from.
Communication and Affordable Value

Aside from having impressive standards in service, cleanliness, and technology, the Thantakit Dental Center also impresses in terms of clear communication. Everyone from the supporting staff to the dentists themselves is bilingual in that they understand English.
What's more, they're quite helpful in making sure everything is on the up and up when it comes to what a given operation will involve so that even those with dentist phobias can loosen up a bit with the trustworthy information they're receiving. Every last dental doctor there is a great communicator indeed.
That's another one of their secrets when it comes to gentle dental care. Furthermore, unlike with sedation dentistry, you won't have to pay extra in order to receive this gentle dental care in the first place. The value of Thantakit roots from offering international-grade service at a distinctly Thailand-grade price that many Thai nationals can afford and foreign nationals can avail of to save loads of money.
You will not regret going to Thailand for your dental needs, especially if you avail of a dental tourism package that takes into account your healing time and number of clinic visits. Those are the reasons why you should go to the Thantakit Clinic for the gentlest of dental care.
Thantakit International Dental Center is Thailand's longest established dental center. Situated in Bangkok, our clinic is renowned across the world as a destination for world-class dentistry, with most of our patients flying to us from Australia.
Get in touch with us now for FREE dental consultation.