A great smile can serve as an instant facelift for some, but what if you have terrible teeth? Then you should avail of one of the many advancements of cosmetic dentistry in order to get you a smile makeover that will give you the quiet confidence you need to face everyday challenges.
Clinics like the Thantakit International Dental Center offer comprehensive cosmetic dental services that permanently and quickly improve your smile's appearance by correcting its flaws, whitening the teeth surfaces, and improving your bite.
What to Expect from Thailand Cosmetic Dentists
Having Thailand dental makeovers allows you to avail of affordable quality dental therapy to correct various aesthetic oral problems. However, if you're worried about the costs of cosmetic dentistry, then you can always depend on what's known as dental tourism to lower costs while still getting quality service.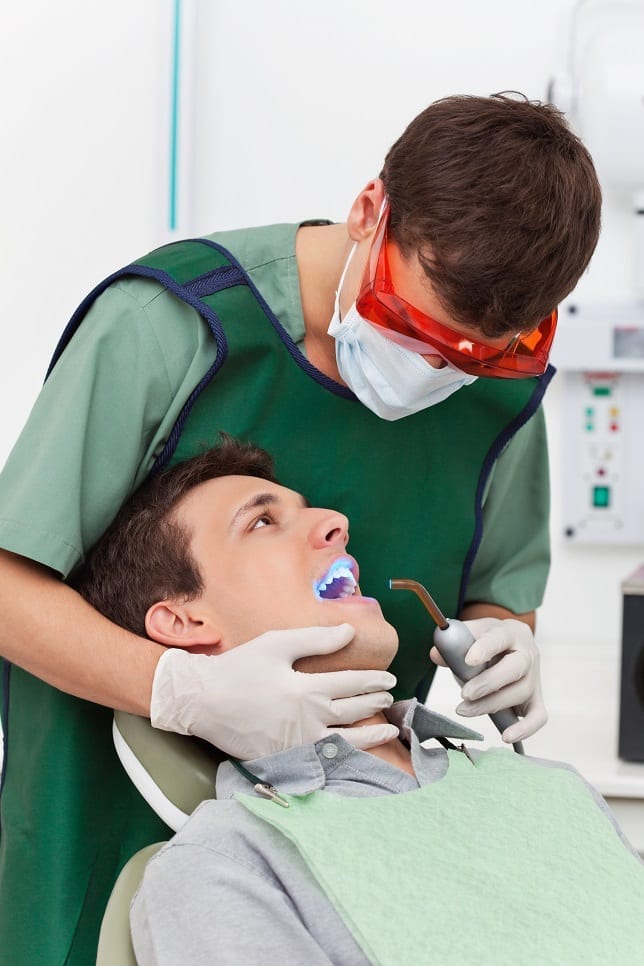 Here's the deal when it comes to dental tourism:
Fixing Teeth Placement and Shape: You can specifically available of various services to fix discolored, missing, broken, or crooked teeth. You can even deal with gum problems through gum-grafting or gum-removal surgery to boot. Or you can graft bone into your jawbone when doing dental implantation surgery as well. Get that confidence-filled smile that you can flash anytime you want in just one trip.
Making a Dramatic Change in Your Smile: These procedures can dramatically change your smile by its size, shape, shape, color, and width. This way, you can achieve a vibrant look with perfectly uniform teeth. Your bite can also change as well as the shape of your jaw. If you want to achieve a Hollywood smile, then this is your best and most affordable bet.
Oral Health and Cosmetic Improvements: Your dentist should also analyze your oral needs and health as well. Particularly, there will be improvements with any functional problems that might cause imbalance with your bite like malocclusion. A dental implant can prevent the gradual shifting of teeth. Deep cleaning might be called for to prevent tooth looseness.
Consultation Regarding Your Intentions: While undergoing initial consultation, the Thai dentists will discuss what your intentions will be after the treatments are over. Maybe you have an underbite you want to fix. Perhaps you require whiter teeth. Or you may want to make use of dental jackets, veneers, or crowns to hide holey or cavity-filled teeth.
Cheaper Than Local Services (Even When Including Travel Costs): Did you know that even when you combine the expenses of travel and the actual dental procedure; it's still cheaper than what you'd normally pay for American, British, or Australian cosmetic dentistry? You won't need to avail of Medicare or dental insurance to reduce expenses anymore. You won't have to compromise on quality either.
Qualified Thai Dentists with International-Grade Training: You can have your smile fixed for the better in places like Phuket or Bangkok for the fraction of the price of procedures in the U.S.A., U.K., or Australia. The dentists of Thailand typically undergo world-class dentistry training so that they can attend to international patients.
Become More Confident and Happy with Yourself: People around you will quickly notice your subtle attitude change thanks to the right cosmetic dental procedures. Looking good makes you feel good. You don't want to have an underlying hang-up when you face the world, like the presence of yellowed or crooked teeth.
Benefits of Dental Treatment in the "Land of Smiles"
Thailand is known as the Land of Smiles for many reasons, from its warm hospitality that brings many a smile from tourists to its dental tourism offerings that creates even better looking smiles than before.
With that in mind, here are the benefits you can get from having a smile makeover vacation in Thailand through the "miracle" of dental tourism.
Consistent and High-Quality Results: Don't believe that just because the services of Thailand dentists are much cheaper than your local dentists, it doesn't mean you're compromising anything in terms of quality. The internationally accredited and world-class dentists of Phuket and Bangkok have performed thousands of treatments on more or less the same amount of patients.
These dental experts can do various cosmetic procedures outlined below. There are even specialists available that do the more difficult services, like dental implant surgery, bone-grafting of the jaw, or impacted wisdom tooth removal. They also have on hand state-of-the-art equipment and the latest dental techniques. These dentists even keep abreast of the newest dentistry innovations.
Have a Short Dental Holiday: The idea here is to kill two birds with one stone by having your vacation and your dental procedure at the same time. In particular, you can fly out to Thailand because they're filled with highly qualified Thai cosmetic dentists and then have your Thai vacation when you're not on the dentist chair. You can have your cake and eat it too.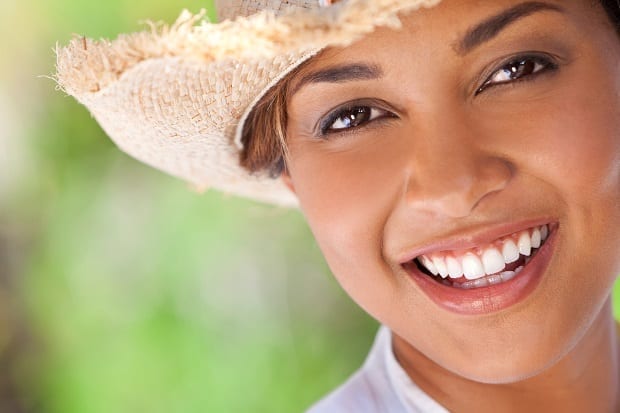 You can combine your holiday getaway with a smile makeover of sorts. This makes the wait between dentist appointments a lot more bearable. You can also save money by combining your vacation days with your dental needs. It's simply more efficient to go the Thailand dental tourism route, especially for Australians because Thailand is so near them.
The Gift That Keeps on Giving: Thailand cosmetic dental tourism is the gift that gives on giving because it enables you to avoid redundant dental procedures by combining them in an all-inclusive package. You can have a vacation and multiple cosmetic dentistry services in one go. You can specifically save 40 percent to 60 percent of your money compared to the exact same treatments in your homeland.
Just because their prices are low doesn't mean their standards are low too. The affordability of Thai dentistry roots from the nation's willingness to use their international-grade dental specialists to get 1.5 million dental tourists to go to Phuket, Bangkok, and elsewhere in Thailand back in 2013. The number has only grown all the way in present time.
The Affordable Cosmetic Dental Procedures Themselves
Without further ado, here are just some of the cosmetic dental procedures you can avail of through dental tourism.
Dental Fillings: This is the most basic cosmetic dental service. Every day, people all over the earth whether they're young or old, avail of this popular and most common of dentistry procedures. It involves putting in materials like tooth-colored composite resin or plastic fillings as well as metal fillings made of gold, porcelain, or silver amalgam (composed of tin, zinc, copper, and mercury) into teeth cavities.
As long as the cavity isn't particularly big (to the point of there's barely any teeth left), you can use fillings to fill in cavities like cement or asphalt over pot holes on the street. This dental procedure is used for teeth decay repair. Your tooth can decay due to improper eating habits and poor dental hygiene (like you not brushing after every meal).
Many dentists recommend this cosmetic dental service over extraction as much as possible in order to save a decaying tooth or a set of decaying teeth. With that said, many patients tend to just get their teeth filling locally unless they want to save money on tooth filling a whole set of teeth. Or they might want to simply enjoy the sights and sounds of a Thailand vacation while getting their holey teeth fixed.
Teeth Whitening: When people think of cosmetic dentistry, they usually and immediately think of dental whitening or bleaching. Poor dental hygiene or smoking can gradually yellow your teeth severely over the course of years or decades. This yellowness usually cannot be removed by ordinary brushing alone, necessitating more drastic action. Your teeth are usually subjected to hydrogen peroxide or a special laser-activated gel.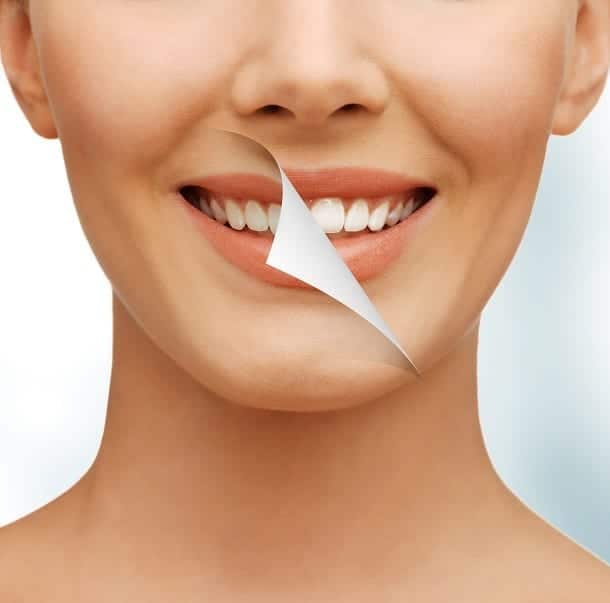 There are also home-based whitening services that involve putting what looks like a mouth guard that you're supposed to wear over your teeth for a couple of hours a day to whiten your teeth like white clothes soaked in bleach. Many people avail of OTC products like whitening strips to whiten their teeth without going to the dentist for an in-office procedure.
However, as expected, you can never beat the expertise of a dentist, especially an affordable one in Thailand that you can avail of through dental tourism. Whitening gel used to be so strong that they can increase the sensitivity of your bleached teeth. The formulation has been improved since then, although the chemicals are still applied with a dental dam to protect your gums and mouth.
Dental Crowns: Like the crown of a king, a dental crown is typically placed on top of a severely decayed tooth in order to hide its holes and save the tooth from extraction. This is yet another popular remedy towards decaying, holey teeth. It's a lot more expensive than a tooth filing, though. About roughly 16 times more expensive in some countries.
In light of this, there's more of an impetus for patients to avail of a dental tourism package in order to fulfill their tooth-saving needs. Like dental fillings, dental crowns are supposed to hide the holes or cavities. However, dental crowns last longer and are more resilient when push comes to shove. They can also add "teeth" real estate for teeth that have been severely reduced to stubs.
Before the crown can be put on top of the diseased tooth, the decay first needs to be drilled down. The tooth is further drilled so that it can fit inside the porcelain cap. The crown can be made of pure porcelain or porcelain-fused-to-metal in order to reinforce the underlying damaged tooth. For your information, you can put crowns on teeth that are broken, chipped, discolored, or full of cavities.
Dental Bonding: Dental bonding or teeth bonding is what you use in order to fix chips or cracks in your teeth from accidents or to remove unsightly gaps between your teeth (especially your two front teeth). This brand of cosmetic dentistry involves applying tooth-colored resin material into those dental imperfections with the use of adhesives that you can cure with high-intensity laser light.
The material used to bond with your teeth is typically made of material that's the same color as your teeth. They're better than fillings because they can actually add artificial tooth material on a severely damaged tooth (as opposed of just filling cavities). A discolored tooth can also be whitened by putting a layer of dental bonding material over it (if you don't wish to go the full veneer route).
It's also used to change the shape of teeth, make teeth look longer, and close spaces between teeth. You can also protect a portion of your damaged tooth that has the tooth root exposed due to receding gums. Dental or tooth bonding is typically recommended for front teeth while molars typically require hard-wearing crowns instead in light of their stronger bite forces.
Veneers: If your teeth are severely stained or at the verge of breaking, then you can hide their imperfections with a veneer. Unlike a crown that covers the entirety of the tooth, a veneer is something you put on the front of the tooth. This cosmetic dental procedure is best used to fix yellowed teeth or misshapen front teeth.
It's not recommended for heavily damaged teeth or molars though. This is because veneers are very thin ceramic or porcelain sheets that cover the part of your teeth that's visible when you smile. These sheets are perfect for hiding damaged teeth and improving their appearance to make them look more even or whiter than they really are.
The costs of the veneers depend on what type of material is used on them. These veneers can be made of resin or porcelain. Porcelain is better at resisting stains compared to its resin counterpart. On top of that, the material is the best when mimicking the way light reflects on natural teeth. Resin is much cheaper though.
In Conclusion
The best Thai dentists are capable of combining multiple cosmetic dental services in one package or across a handful of dental appointments. In the meantime, you can spend your vacation time while waiting for the synthesis of your crown or veneers by enjoying the tastes, sounds, and sights of Thailand.
What's more, the results you can get out of a cosmetic dental procedure can surprise you in terms of their effectiveness and value. Some of these mostly aesthetic services can even improve your dental and oral health on top of also improving how your smile looks.
Thantakit International Dental Center is Thailand's longest established dental center. Situated in Bangkok, our clinic is renowned across the world as a destination for world-class dentistry, with most of our patients flying to us from Australia.
Please contact us today and get a FREE dental consultation.