Thailand tourism has added a unique twist to its touristy offerings in the form of medical tourism. Tourists can go to Thailand not only to see the sights and enjoy the spectacle of one of the shiniest pearls of the orient, but also to deal with their medical (particularly dental) issues.
To be more specific, vacationers can have their teeth inspected, cleaned, and taken care of in an affordable manner, dealing with operations ranging from teeth fillings to root canal operations. This is especially handy if you have a lot of dental work done involving expensive procedures like dental implants.
The Best of Both Worlds in Business and Pleasure
You will be satisfied with the value of the work, the quality of the results, and the experience of the internationally trained dentists working on your teeth and gums. This is also the reason why many people have return dental tourism visits to Thailand. Instead of just getting anesthesia, you'll have an entire vacation in your hands.
You'll get to see the many natural and man-made wonders of Thailand while at the same time accomplishing a lot in terms of dental reconstruction and checkups. It's the best of both worlds—a perfect blend between business and pleasure. You really are hitting two birds with one stone by going the dental tourism route.
Benefits of Getting Dental Treatments in Thailand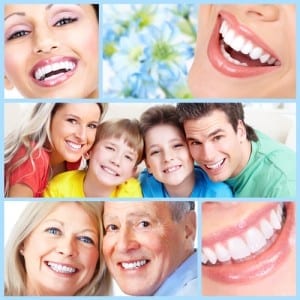 The most obvious benefit you could get from going to Thailand in order to take care of your dental requirements is affordability. You can enjoy the same first-class quality of your best local dentist at a fraction of the price when you have your operation in Thailand.
The Thailand dental tourism setup is the added bonus of having your operation done in the middle of a trip or holiday. It's essentially the best of both worlds when you go to the Land of Smiles to ensure the evenness and perfection of your pearly whites.
Cost of a Thailand Dental Treatment
Here's the nitty-gritty of Thai dental treatment. What would normally cost you $4,000 in the U.S. will only be priced $2,000 in Thailand. That's half-off in terms of discounts. That $2,000 incidentally includes three simple fillings and two root canals with porcelain crowns. Is the trip included in the package worth it?
Of course it is, and it still doesn't amount to $4,000 as well when everything is said and done! If you still find half the price too expensive, going even cheaper raises some risks. You will get what you pay for. If you don't want return visits, it's better to stick with the most cost-effective solution available from accredited dentists.
The Types of Thailand Dental Treatment Available
You have a complete set of dental procedures available in Thailand. The savings you can get from the country aren't greatly offset by the traveling time and expenses included in the dental tourism package. Instead, you can use a topnotch Thai dental clinic for every last dental treatment in existence, from cleaning (prophylaxis) and scaling to filling and root canal (endodontic) procedures.
You can also get affordable teeth extractions as needed. You can even trust your Thailand dentist to deal with invasive procedures like dental implants (that require putting metal studs connected to your jawbone) and dental bridges (that might require shaving healthy teeth to fill in the gap of extracted teeth). As for dental cosmetics, these dentists also provide laser teeth whitening and porcelain veneers for good measure.
Thantakit International Dental Center is Thailand's longest established dental center. Situated in Bangkok, our clinic is renowned across the world as a destination for world-class dentistry, with most of our patients flying to us from Australia.
Please contact us today and get a FREE dental consultation.