A veneer is like a step up to using a dental filling to fill in the holes or dental caries on your teeth or bleaching your teeth to make them whiter, but it's not quite the level of purchasing a whole new crown to cover your misshapen or broken teeth. As far as changing the appearance of your smile is concerned, porcelain veneers are definitely one of the most popular treatments around. It's effective and dependable as a multifaceted treatment for tooth protection and aesthetic dental improvement.
There are usually two types of veneer you can avail of for your cosmetic dentistry needs, which are composite resin and porcelain veneers. Composite resin last for about 5 to 7 years and cost about $250 to $300 per tooth (in Thailand, the porcelain veneers cost is ฿4000 to ฿5000 per tooth, which is about $116 to $145 in light of the current exchange rate). As for porcelain, they're superior in that they last for 20 years, but as a result are significantly pricier than their composite veneer counterparts.
Porcelain Veneers in Thantakit Dental Clinic

Porcelain veneers are infamously expensive no matter where you go in the world. However, in Thailand, they're actually (and comparatively) cheap. For example, at Thantakit Dental Clinic, you can avail of veneers of the porcelain variety for anywhere between ฿12,000 to ฿15,000 per tooth with a warranty of two years for each operation as well. That's their porcelain veneers cost.
That means you can avail of porcelain veneers that normally cost $1,000 to $3,000 per tooth for about $348 to $435 in accordance to the current exchange rate at the time of this writing. Aside from the comparative cheapness, you also have a two-year warranty for the operation as well, which means if it breaks within two years you can have it replaced for free at Thantakit with no questions asked. They're guaranteed to last at least two years, in other words.
The expensiveness of the program depends mostly on which type of veneer you avail of. There are two types of veneers available to Thantakit.
IPS Empress and e.Max Cost: This is the veneer that costs ฿12,000 or $348 per tooth and has a warranty of 2 years. Stateside, these cost a whopping $1,104, so you get to save around $756 if you go the Thailand dental tourism route for your cosmetic dentistry needs.
IPS Empress has the nicest looking veneers available and is made of leucite reinforced feldspathic porcelain, which creates added strength to the feldspathic veneer. It also offers a sharper margin that's easier to finish as well, leading to a perfect fit with only a few minor adjustments every time.
CAD/CAM Porcelain Veneer Cost: This is the porcelain veneer variant that's worth ฿15,000 or $435 per tooth and has a warranty of 2 years. Stateside, the veneer brand costs a whopping $3,650 but can cost upwards of $8,000 depending on your provider.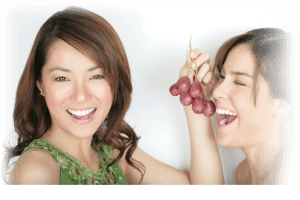 CAD or CAM means Computer-Aided Design or Computer-Aided Manufacturing. It uses the digital scanner to make a precise mold of your mouth that helps tailor the perfect porcelain veneers for your tooth or teeth. The fit is completely perfect because the digital scanner tech offers the most precise computerized molds of your mouth and teeth available.
The Pros and Cons of Porcelain Veneers in Thailand
In contrast to crowns that appear like tooth caps or hollowed out dentures you insert into a tooth that's been chiseled into an abutment in order to make the whole thing fit, veneers are ultra-thin shells of porcelain or ceramic material (as well as composite resin material) that's bonded onto your teeth, typically your front teeth.
As far as cosmetic dentistry is concerned, porcelain veneers offer you a "Hollywood" type of makeover at a steep but worthwhile porcelain veneers cost by giving you an improved smile and a chance to restore fractured, discolored, or misshapen tooth or teeth to straight and narrow perfection in the hands of a cosmetic dentist specialist. With that said, here are the pros and cons of getting porcelain veneers.
Instant Orthodontics: Porcelain veneers have also been referred to as instant orthodontics because they can correct issues in terms of bite and teeth aesthetics in just one to three visits. They can improve your "smile zone" by correctly the following problems:
Unsightly or stained fillings
Permanently externally or internally stained teeth
Broken or chipped teeth
Crooked or poorly shaped teeth
Spaces or gaps between teeth
Multiple Appointments: It takes multiple appointments in order for your porcelain veneers to be done, but you won't pay extra in terms of porcelain veneers cost for the additional visits. In contrast, composite resin veneers only take about an extra, long single dentist visit in order to finish its placement. The extra time is actually worth it in light of how much more durable porcelain veneers are.
Initial Preparation: Your dentist will first take molds, x-rays, or digital scans of your teeth and the insides of your mouth so that the dental laboratory has an accurate basis for the synthesis of their veneers.
Dental Laboratory: The dental lab is responsible for creating custom-made, tailor-fit veneers for your tooth or teeth. They use molds taken of your teeth, x-rays, or scans as basis for the look and shape of the final porcelain veneer product.
Warranty: When availing of veneers for your teeth, you should look for deals that include warranties so that you're assured that the product will last you at least 2 years or whatever period of time is indicated with your agreement.
Customization: Veneers are also customized to tailor to your teeth's shape and color so that it won't look like it doesn't belong with the rest of your teeth. Furthermore, porcelain is renowned for its protective shell properties and discoloration or stain resistance.
Aesthetic Improvement: These veneers are worth the extra dollars even though they're the most expensive veneer solution available because they add significant aesthetic improvement and polish to your smile. They're like a facelift to your teeth, in a sense, but they're not as drastic a change as getting a crown installed.
Protection: Thailand porcelain veneers have cheaper porcelain veneers cost yet use the same international-grade quality porcelain ceramic material to shield your teeth from enamel chips and cracks, even for teeth that already have their shell broken. However, if the break is deep enough, a crown or a dental implant might be called for.
Longevity: Porcelain veneers last for about 15 to 20 years, depending on the type and brand of veneer you've availed of. They're more expensive than composite resin veneers exactly because of their superior longevity, durability and stain resistance.
Extensive Drilling and Reshaping: You could consider the additional preparatory work of reshaping and drilling your original teeth to make the veneer fit better as kind of a downside compared to instant veneers or removable veneers, but at least they're more permanent. However, in Thantakit, they use wax molds and digital scanning to minimize the need for reshaping the original teeth.
Installment Costs: As discussed above, porcelain veneers normally cost $1,000 to $3,000 per tooth in the U.S. then cost significantly lower at ฿12,000 to ฿15,000 or $348 to $435 per tooth in Thailand. Other sources cite that veneers can instead cost around $925 and $2,500 per tooth, presumably with discounts taken into account.
Repair Costs: The porcelain veneers cost of repair 15 to 20 years (or earlier) down the line is also costly. When you damage the veneer, you may spend upwards of what you spent initially for installing them in the first place or have them removed so as to install new ones altogether.
The Cost Discrepancy: There's a significant cost discrepancy between stateside and Thai porcelain veneer procedures due to a number of factors. There's the currency exchange rate for one thing. It's not the quality of the materials though, since both make use of CAD/CAM or e.Max brand porcelain veneers.
Dental Tourism: There's also the fact that Thailand is on the other side of the world, so you might have to take into account travel costs on top of the procedure expenses, but it can be worth it with the dawn of dental tourism that allows you to have a vacation on top of having your teeth fixed.
Internationally Trained: What's more, in terms of skill, Thailand dentists are typically trained internationally in order to cater to an international clientele and keep up with world-class dentistry standards. Ever since dental tourism boomed in Thailand, they've been sending their best dentists to global elite dentistry schools to satisfy the needs of a more diverse set of patients.
Transformative: Putting on veneers make it seem like you've ended up with a different set of teeth altogether, although at most they're an additional layer of enamel over the underlying original teeth beneath them. Regardless, when push comes to shove, they're worthwhile investments that are worth the porcelain veneers cost.
IPS Empress and e.Max Porcelain Veneers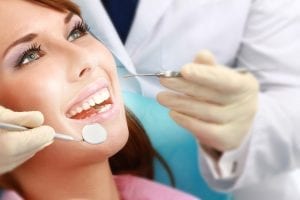 The e.Max veneer is the newest dental veneer type available with a competitive cost of as little as $600 and as much as $1,800 per tooth stateside and a significantly lowered porcelain veneers cost of ฿12,000 or $348 per tooth. Regardless, either price is significantly lower than the cost of traditional porcelain veneers, which could go as high as $3,000 per tooth. In terms of benefits, it has a lot to offer.
No Preparation: This veneer can be applied with little to no tooth preparation.
Fewer Trips: It only takes 2 to 3 trips to the dentist's office to have these veneers placed properly.
Wax Molds: In order to get a perfectly fitting veneer, wax molds of your teeth will be taken.
Reinforces Teeth: If your teeth are chipped or cracked, then you can use these porcelain veneers to reinforce them.
Longevity: These veneers can last upwards of 15 to 20 years with proper care given to them.
Available Everywhere: The e.Max or IPS Empress veneer is available at any lab and offered by many dental clinics in Thailand, the Thantakit Dental Clinic included.
CAD/CAM Porcelain Veneer with Intra-Oral Digital Scanner
For only ฿15,000 or $435 per tooth, you can avail of CAD/CAM Porcelain Veneer with Intra-Oral Digital Scanner at Thantakit International. Stateside, it costs $3,650 to $8,000 even though Thantakit and other quality Thailand clinics make use of the same tech and the same porcelain materials for their own veneers. You should get these because:
Intra-Oral Digital Scanner: Instead of using a wax mold or an x-ray, you can use a digital scanner to perfectly and accurately showcase the shape and size of your teeth.
Minimal Reshaping Needed: The scanner allows dentists to make those ultra-thin veneers with minimal reshaping needed.
Fast and Dependable CAD/CAM Dentistry: The dental lab that 3D prints or manufactures the porcelain veneer offer the most precision-engineered products imaginable so that you won't have to wait too long for your veneer installment.
Quality Veneers: CAD/CAM porcelain veneers are just as durable, long-lasting, and available everywhere (including Thantakit). The only difference is the use of digital scanners and computer technology to manufacture the veneers.
How Much Do Veneers Cost in Thailand?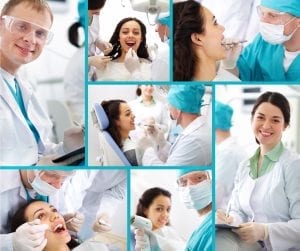 There are many prices and quality of veneer available across Thailand aside from the Thantakit porcelain veneers cost of ฿12,000 to ฿15,000 per tooth. You can also find ways to reduce veneer costs ranging from insurance policies that extend to foreign services or availing of dental tourism so that you can have a vacation at Thailand while in the middle of getting dental work done.
Instead of paying $1,000 to $3,000 for traditional porcelain veneers or upwards of $3,650 to $8,000 for CAD/CAM veneers, you can avail of packages that allow for a 10 percent discount of the original price if you're getting 6 or more veneers. You can also save on consultation costs by getting a free consultation from Thailand's top dental clinics. Some clinics offer free laser whitening and teeth cleaning along with their package deals as well as a free stay at their deluxe hotels.
Just go with the porcelain veneers cost, special offer, deal, or promo you're most impressed with.
Thantakit International Dental Center is Thailand's longest established dental center. Situated in Bangkok, our clinic is renowned across the world as a destination for world-class dentistry, with most of our patients flying to us from Australia.
Please contact us today and get a FREE dental consultation.