A veneer is kind of a minor version of getting a full dental crown, but certainly a step up compared to using fillings in order to fill in gaps or cover the imperfections of your tooth or teeth. It's one of the most popular treatments for changing your smile's appearance. It's amazingly effective and it's more than a single treatment. Before you can learn about the cost of veneers, you need to know the different types of veneers first. There are several different veneer types you can avail of.
Composite Veneers

Composite veneers are one of the most common veneer treatment options out there. It's sculpted and applied during your dentist appointment. They're usually used to repair cosmetic issues with your teeth, such as cracking and chipping. In regards to the cost of veneers of this type, it's $116 per tooth via dental tourism and $250 to $300 per tooth on average. They can also be alternately utilized for fixing slightly crooked teeth and filing small gaps between the front teeth as well.
They're the cheaper alternative to their porcelain veneer counterpart. They're the cheapest type of permanent dental veneer.
Their treatment period is significantly shorter at that because of the lack of prep time compared to porcelain veneers.
They're the easiest to apply veneer as well, since instant veneers require more extensive tooth alterations.
The only veneer type that's less expensive than this one is the removable veneer.
It's a treatment that can be completed within a single visit, even though the appointment will take longer than your usual teeth cleaning or prophylaxis treatment for sure because of its complexity.
However, it does have downsides. For instance, porcelain veneers have a superior polished finish compared to composite veneers thanks to the material used on them.
It's also not as natural-looking as porcelain veneers or other veneer variants.
They're also not as resistant to discoloration and staining as porcelain as well.
Their longevity is limited from 5 to 7 years with proper maintenance and care, so they don't last as long as other veneer solutions.
However, they're at least inexpensive and you won't risk losing them unlike removable veneers.
Their repair and replacement is significantly more affordable compared to their closest counterparts.
You can keep them looking great with regular polishing and observing proper dental hygiene, though. Proper maintenance is wholly up to you.
Porcelain Veneers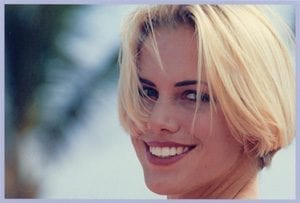 The expensiveness of porcelain veneers is worth the extra dollars even though they're the costliest veneer solution around. This is because they add significant polish and aesthetic improvement to your smile, making them a worthwhile investment in every sense of the word. They're quite transformative. Putting them on is like ending up with a different set of teeth altogether. They have an amazing impact on the quality of your smile when push comes to shove.
However, unlike their composite counterparts, porcelain veneers take multiple dentist appointments to get done.
The initial preparation involves your dentist taking molds of your teeth to better facilitate the creation of the veneers. In regards to the cost of veneers of this caliber, expect to pay upwards of between $925 and $2,500 per tooth.
There are reports of it ranging from $1,000 to $3,000 per tooth as well.
A dental laboratory is responsible for synthesizing custom-made veneers for your problem tooth or teeth.
They're made to fit your set of teeth specifically and typically come with a two-year warranty or so.
They're also customized to tailor your tooth color and shape, plus they are known for their stain resistance and discoloration protection.
They can shield teeth from enamel cracks and chips, even for those whose shells have already been broken.
Porcelain veneers are also prohibitively expensive thanks to their longevity.
They simply last longer compared to other veneers. Obviously, their main downside is their expensiveness.
You also have to deal with much more preparatory work, which involves extensive reshaping and drilling of your original teeth to make the veneer fit better with them.
It's also costly to repair damaged veneers of this type because of how time-consuming it can get.
Instant Veneers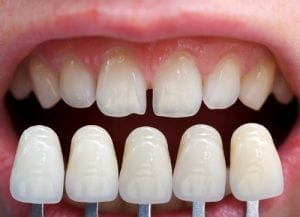 Somewhere between composite and porcelain veneers, you can get the best of both worlds with instant veneers. To be more specific, these are pre-made veneers applied to your teeth that don't require extra creation time because they're not custom-made. In regards to the cost of veneers of the instant variety, they're priced at $374 to $624 depending on the material used on them and whatnot, but you can get them cheaper through dental tourism in places like Thailand.
The customization part comes not from nuanced tailoring of every last aspect of your teeth, but rather from picking through several preset sizes of instant veneers that you can slap onto your existing teeth with minimal reshaping or alteration by the drill.
These veneers come in different shades and styles based on the most commonly accepted and favorable appearance of teeth in the modern age.
The reduced costliness of instant veneers comes from the lack of laboratory fees.
It's also faster to apply than porcelain, composite, or just about any other synthesized veneer that requires a mold or scan of your teeth to be replaced.
Like with composites, an instant veneer procedure can be completed in a single visit and depends on your dentist's ability to sculpt the tooth or teeth so that it would fit perfectly with them.
Your dentist should be skilled or talented enough to pick the right instant veneer for your misshapen, yellowed, or broken teeth based on their color and appearance.
He should have an eye for detail since he doesn't have the convenience of customization to ensure a perfect toothy fit every time.
The downside to this is the lack of a perfect fit of a custom-made veneer, but the aesthetic results should still be the same when all is said and done.
It's more stain-resistant than composite but it's not as long-lasting as porcelain.
Removable Veneers
Removable veneers are like removable false teeth, except this time around your dentures aren't full crowns, but just a layer of teeth prosthetics you can slap onto your broken teeth. They're also known as snap-on veneers or the snap-on smile because you can snap them onto your teeth. As far as the cost of veneers of the removable variety is concerned, they're $62. They're relatively new dental tech made of resin that's hard-wearing yet veneer thin.
Ostensibly, the main difference between this veneer type and composite or instant veneers is the removability of the dental appliance.
It allows you to drink as you normally would and it's comparable to dentures in the way you can remove them in order to clean them when you're finished using them and you're about to sleep.
In terms of cost of veneers, it's probably the most inexpensive of the bunch.
Just choose the look and shade of teeth you want to wear as a veneer or have the dentist match up the best veneer for your use.
It's strong enough to provide coverage over your existing teeth to give you the appearance of smile perfection every time.
It's the perfect alternative for those who can't normally afford the resin-bonded permanent type of veneer or aren't suitable candidates for more extensive cosmetic treatments (such as implants).
They can be worn as needed and whenever required. This shouldn't be considered a long-term solution, especially when it comes to cracked or chipped teeth as well as discolored teeth or missing multiple teeth.
It's a good stop gap service, at the very least.
Feldspathic Veneers
This veneer type is probably the most expensive yet also the strongest veneer type available due to the material used for it. This veneer is about as expensive as or more expensive than porcelain veneers depending on which dentist you ask. The cost of veneers of the feldspathic variety can range from $1,000 to $3,000 per tooth. The expensiveness of this veneer variant depends on how extensive the veneer work could get.
The expensiveness of these veneers roots from their natural and realistic look. When you have them on, you won't look like you have veneer work done.
The realism of these veneers ultimately depends on the skill of the technicians tasked to make them.
If you're buying veneers for a whole set of teeth, then their custom-tailored costs depend on how many teeth are being covered, even for veneers that come in one piece but cover a whole row of teeth.
What's more, this veneer variant involves the technician actually painting the material directly on the tooth structure, ensuring a tailored fit through this alternate method of veneer synthesis.
As far as prep time is concerned, there's little to none involved with veneers of the feldspathic variety.
However, for something so expensive, they're not as crack, chip, and stain resistant as other veneer types.
Additionally, depending on care, they can last for about 5 to 10 years, so in terms of cost-effectiveness, porcelain veneers might still outdo them when push comes to shove.
Lumineers
This is a brand and variant of porcelain veneer. Its main claim to fame is its amazing longevity. You can have these veneers last for up to 20 years with normal cleanings and care, making them worth the cost of veneers. It can cost $800 to $2,000 per tooth.
The specific price depends on various factors, such as the difficulty of the fitting and where they're placed in your mouth.
The smallness or bigness of the veneers can also affect their expensiveness.
They're worth the price compared to their just-as-expensive feldspathic counterparts because of their durability and longevity of two decades.
It only takes about 2 visits to your dentist office to put these porcelain veneers into place in your mouth.
In contrast, most porcelain veneers take at least 3 visits to apply.This is a specific porcelain veneer brand made by DentMat, which is one of the largest dental material providers out there.
Max Veneers
As the newest type and brand of dental veneer, E. Max veneers are as part of the cutting-edge of veneer technology out there. This particular veneer variant can cost as little as $600 and as much as $1,800 or about half as expensive as typical porcelain veneers.
This veneer innovation of sorts can be applied with little to no tooth preparation.
It takes about 2 to 3 trips to the dentist office to be placed properly (versus the 3 or more visits rule of porcelain veneers).
This also requires taking wax molds of your teeth, but the prep time is significantly cut due to the nature of the material used by the lab creating these veneers.
They're fabricated to withstand cracks and chips, allowing them to last for as long as 15 to 20 or more years if you take care of them properly.
Any lab can create E. Max veneers, which is in stark contrast of DentMat's Lumineers.
How Much Do Veneers Cost?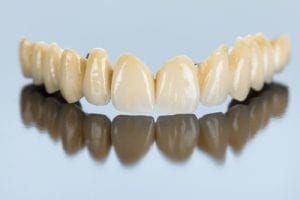 As seen in this article, dental veneer costs can go from less than $100 to about $3,000 depending on which veneer type you've chosen or whether or not you've availed of insurance or dental tourism discounts. The cost of veneers should be taken into careful consideration before you avail of them since there are many options available when it comes to lowering your veneer costs.
They range from temporary cosmetic solutions like snap-on veneers and permanent veneer solutions like porcelain veneers. Take a look at the most common veneer types and the pros and cons of every one of them. Pick the veneers that you can afford and serves as the perfect solution to your problems in light of your unique circumstances. Don't just pick the veneer that's the cheapest, thinking you're getting an automatic bargain.
Thantakit International Dental Center is Thailand's longest established dental center. Situated in Bangkok, our clinic is renowned across the world as a destination for world-class dentistry, with most of our patients flying to us from Australia.
Please contact us today and get a FREE dental consultation.