Thailand isn't just a place you can go to in order to experience the South East Asian tropics in the form of beach resorts or to visit various temples for religious or cultural enrichment. It's also a place that's well-known for its dental tourism. Consulting and availing the services of a dentist in Thailand is so cheap that many Westerners regularly go there for international-class dental work.
World-Class Dentistry with Local Prices
For about $750 (note that this varies from clinic to clinic), you can enjoy world-class implant dentistry from a quality dentist in Thailand. They have some of the largest dental clinics and hospitals available in the world. Take note, Australia itself is known for its already affordable dental care that's visited by patients from the U.K. and the U.S.
Somehow, the Kingdom of Thailand found a way to further lower its prices such that even dental tourist haven Australia goes and has its dental work done with them. It also helps that their dentists are internationally trained experts who work in an island paradise of sorts. You can specifically go to places like Thantakit International Clinic in order to get your dentistry fix, from fillings to crowns and implants to orthodontics.
What to Look for When It Comes to Thailand Dentistry
The best way to get the best possible dentists in Thailand is to book a flight to the country for the purpose of dental tourism. It's like getting your teeth fixed while on vacation. Rather than just have a vacation, you can get work done on your pearly whites at the same time with a wide selection of licensed dentists to boot.
To wit, you should be on the lookout for the following:
Internationally Trained Dentists: Every dentist in Thailand involved in dental tourism and an international clientele should be certified world-class and have had background checks performed on them. The expertise of these dentists is how many of the Thailand dental clinics earn their stripes and build their reputation, after all. This also ensures every customer availing of Thai dental services that they're not quacks or frauds.
All Business versus Business with Pleasure: There are Thailand clinics out there offering dental tourism so that you can tour Thailand while, for example, waiting for a new crown within the week or spend a few months there as you heal up throughout your wisdom teeth removal. That's the beauty of dental tourism in Thailand—you can literally mix business with pleasure.
However, you can also just go to Thailand and visit the clinic without the pomp and circumstance of a vacation. If the only thing you intend to do in Thailand is to get your teeth cleaned, whitened, and/or restored, then you may find it more affordable and convenient to just go there sans vacation for a no-nonsense dental operation expedition.
Specific Dental Services: Learn about the services offered by the clinics and do a price comparison between how much theirs cost compared to stateside services (even when taking into account dental insurance discounts). Thai dentists typically offer solutions relating to missing teeth, incorrect bite, cracks, and tooth decay. To be more specific, they perform any, some, or all of the following:

General Dentistry: The focus of general dentistry is preventing the formation of oral diseases through treatments like dental fillings, teeth cleanings or prophylaxis, and tooth extractions.
Orthodontics: This is the branch of dentistry responsible for braces and retainers. The dentists here help fix misaligned teeth and bite problems.
Cosmetic Dentistry: This dentistry type covers veneers, crowns, and prosthetic teeth or dentures. The dentist in Thailand who is a specialist in this field can also do dental restorations like laser teeth whitening or chemical teeth bleaching.
Oral Surgery: Oral surgeons to major oral surgeries like dental implants and removal of impacted wisdom teeth. They're also responsible for emergency dental services involving knocked out or broken teeth.
Sedation Dentistry: It's dentistry that involves sedatives instead of (or in addition to) anesthesia to dull pain. It's commonly offered to people with dental phobia in order to enable them to get through a dental operation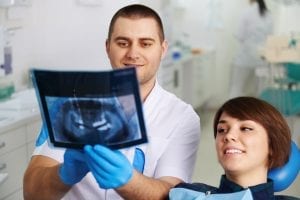 To feel more at ease at the idea of a dentist from another country (where your dental insurance probably has no coverage) doing dental work on your mouth, look out for dentists registered with Western dental organizations or international professional institutions such as International Congress of Oral Implantologists or International Association of Dentists.
Skills and Specialization: When finding the best dentist in Thailand for you, you should definitely go with someone with the right specialization and skills to suit your needs. When doing your research on which clinic to go to, try and find out the kind of professional memberships and qualifications of the dental professionals in those institutions as well. The best of the best Thai dentists complete their training and studies in local and international institutions.
You can then depend on them for specific treatments and procedures such as aesthetic or cosmetic dentistry, dental implantation, endodontics or root canal therapy, orthodontics, periodontics or gum disease dentistry, and restorative treatment. You want a highly skilled dentist that doesn't only know how to fill in or pull teeth, but all do complicated procedures like slicing through gum and drilling through bone to remove an impacted wisdom tooth.
The Clinic Environment: While Thailand in and of itself serves as an engaging backdrop before and after you've gone through your dental operation, it helps even more significantly to have a good clinic environment in order to achieve optimum results from your procedure. Your dentist in Thailand will work better in a clinic that's comfortable, modern, and clean.
He'll have better use of his international-grade degrees and certification if he's somewhere that has complete facilities and offers state-of-the-art dental equipment and techniques. Although the dentist himself serves as the primary selling point of any dental clinic, the clinic itself should go hand-in-hand in maximizing the expertise of the dentist in Thailand too.
The patients and guests should be welcomed by an impressive, hygienic clinic using international protocols and the same tech found in Australia, the U.K., and the U.S.A. Thailand dental institutions shouldn't be cheaper because they have lower standards than their western equivalents. They should instead make use of the same CAD/CAM systems for their veneers and crowns while still having low, low prices through the exchange rate and to compete against fellow international clinics.
The Thailand Dental Experience FAQ
Here are some Frequently Asked Questions in regards to Thailand and how it goes about dentistry and dental tourism. There's a reason why it's called the Land of Smiles, after all.
Where is Thailand?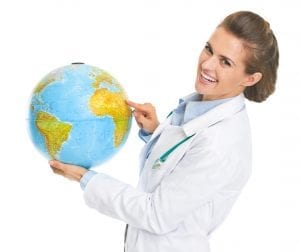 Thailand is a Southeast Asian country that shares borders with Malaysia, Cambodia, Laos, and Burma. There are nonstop routes to Bangkok and other major tourist attractions within the country thanks to international flights from all around the globe, which boosts its dental tourism industries in a major way.  The must-visit places in Thailand include Pattaya, Chiang Mai, Koh Samui, and Phuket.
Many low-cost airlines will fly you to and from Thailand. You can visit the country's neighbors at significantly lower prices compared to what you would spend coming from your home country. The Kingdom of Thailand can be your starting point in exploring the rest of Asia, including countries like Japan, China, Brunei, Korea, and the Philippines.
For many years, dental tourists have been making regular pilgrimages to Thailand, with their numbers increasing every year.  This is because Thai dentistry has earned a well-deserved reputation for good quality at the fraction of the cost of western dentistry. Every treatment is affordable and competently done and many a dentist in Thailand is quite skilled.
Couple that with high-tech facilities, modern amenities, and state-of-the-art procedures, and it's really no wonder that Thailand has been making waves in the dentistry world for quite sometime.
Why visit Thailand for your dentistry needs?
Dentistry in Thailand is topnotch and meets international standards of excellence. To break it down, here's what you should expect from a dentist in Thailand.
Many Thailand clinics and hospitals make it a point of pride to provide quality service to foreigners and locals alike.
In fact, the island nation is the first Asian country to receive JCI accreditation, which is internationally recognized to boot.
This initiative came about in order to create a global standard in healthcare, including dental care.
It has many dental clinic affiliates in Thailand, although other clinics follow western or international standards that are accredited by other similar organizations.
Just like dentists in the West, the Eastern dentists of Thailand have gone through rigorous training in order to achieve globally recognized accreditation and dental skills.
Indeed, many Thailand dentists have undergone at least part of their training or schooling within Australia, the U.K., and the U.S. Not coincidentally, some of their biggest consumers originate from the same countries as well.
Additionally, many Thailand dental clinics also offer cutting-edge tech, such as 3D CAD/CAM and digital panoramic oral x-ray, which aren't even available in some clinics in the western world (and if they are available, they tend to be extremely expensive).
The beauty of dental clinics in Thailand is that they offer western-style dental care at eastern-grade low prices. Even if you take into account the cost of travel, it still ends up cheaper than your own local dental services.
You can get prices that are 50 to 80 percent lower than what you can get done stateside, even when you take into account the Affordable Care Act or dental insurance discounts.
Westerners are particularly drawn to Thai dental clinics when facing expensive and major dental procedures as well as severe dental health issues. They can get such things cheaper in Thailand without compromising quality.
In case the cost savings aren't enough to justify a trip all the way to Thailand, you can use the reasoning of going there on vacation to see the sights of the beautiful island country to get some dental work done "on the side".
The bottom line here is that you get more value out of your dental investment by going the Thailand route with its high standards in dental healthcare. Also, dental tourism serves as another way of maximizing your Thai stay in case the travel cost prove a bit much.
Is it safe in Thailand?
It's rare for tourists to face a violent occurrence in Thailand. The country is pretty safe and welcoming of foreigners. However, you shouldn't be too naive and you should take certain precautions:
Don't carry bags away from the roadside. Motorbike thieves can snatch your belongings from you.
Beware of crowded areas because there are pickpockets there who victimize unaware foreigners.
Don't flash around money and keep your wallet in a safe and secure place along with any other expensive property you might have on you.
Drink bottled water outside of Bangkok. Avoid getting ice on the street as well (ice in hotels and restaurants are fine).
Conclusion
If you want to relax while getting your teeth restored, drilled, reshaped, pulled, or replaced with dentures or bridges, then Thailand is as good a tropical paradise as any to get your dental fix. Dental tourism in this kingdom is kind of like giving your dental appointment with a dentist in Thailand the red carpet treatment with resorts and beaches galore. Thailand, after all, is known for its rich culture, endless shopping, leisurely activities, and UNESCO World Heritage sites galore.
If you're going to fly to Thailand to get a tooth fixed or a dental implant inserted where a tooth used to be, why not do it on a holiday? Become a dental tourist and see what all the fuss is about regarding the appeal of Thailand's affordable dentists working in our closest equivalent to the Garden of Eden. Just remember to see the services, specialization, and skills offered by your dentist in Thailand in order to ensure you're getting your money's worth.
Thantakit International Dental Center is Thailand's longest established dental center. Situated in Bangkok, our clinic is renowned across the world as a destination for world-class dentistry, with most of our patients flying to us from Australia.
Please contact us today and get a FREE dental consultation.