Dentist clinics and offices used to be places that were feared by adults and children alike. Many people who've neglected taking care of their teeth ended up in such circumstances due to their fear of dentists and their painful methods of fixing and removing damaged teeth, from root canals to dental bridges.
Thankfully, modern dentistry technology at places like the Thantakit International Dental Center in Thailand has changed how visits to the dental chair go.
The Thantakit Dental Office
The dental offices of the 21st century are all made to be relaxing and comfortable, particularly the dental office of Thantakit. Their center was designed with an international audience in mind, so they allow patients to listen to music or watch television during procedures, thus making the procedure go by much easier and faster.
The waiting rooms of the center are also pleasant to deal with thanks to its various amenities, entertainment options, and luxurious comforts. They also listen carefully to patient feedback in order to customize the experience in accordance to their unique needs and tastes. They strive to make every experience as pleasant as possible in quite a number of areas.
A Spa-Like Experience
The industry has undergone a paradigm shift of sorts from its infamous early years. Nowadays, more and more people are willing to entrust their teeth to their dentists in light of the advancements done with dental treatment technology that arguably has turned the dental visit into a pleasant and painless one.
You don't have to fear swollen jaws and cheeks for weeks-on-end any longer. The Thantakit Clinic and others like it in Thailand and beyond have dentists that strive to make the patient's every visit pleasant and stress-free. Many modern offices strive to offer an experience akin to a spa. The internationally trained dentists of Thantakit make it their mission to maximize comfort and minimize pain.
The Preparation Process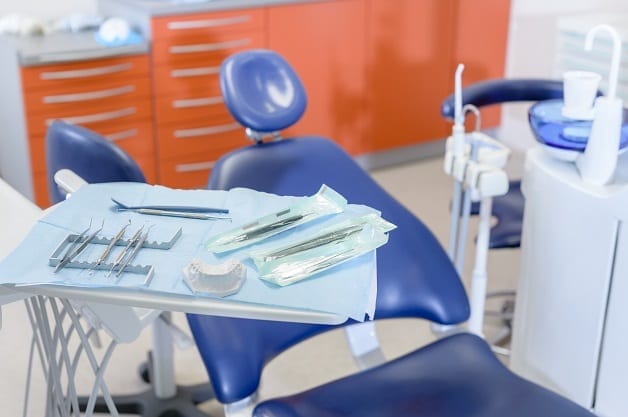 The experienced staff and the latest dental equipment are used to make patients as comfortable as possible. The clinic also employs a consultative approach that makes the patient aware and even puts them in charge of their dental care. At Thantakit, they strive to keep you well-informed of what's happening so that there are no surprises on what's going on.
The Thantakit experience is all about comfort. The dentists there aren't pressure-driving salespeople out to upsell you new services every step of the way. Instead, they want to keep you comfortable and well-informed with patient-focused treatment options. Depending on the situation, there might be various approaches that assist in achieving the goal of smile betterment.
The Thantakit Dental Center's Modern Technologies
Here are the specific modern technologies, procedures, and services that Thantakit has made as comfortable for patients to undergo as possible.
Dental Implants: Thantakit features some of the most affordable dental implant surgery available, which is also known as a fixture or endosseous implant. It involves putting implanted metal studs into the empty socket of an extracted tooth.
This allows the dentist to insert a permanent and functional false tooth or crown over your mouth that's anchored right into the jawbone. This is better than depending on dentures for sure.
Cosmetic Dental Work: Cosmetic dental work is all about aesthetically improving your smile by covering up imperfections with various dental appliances or improving the shininess and whiteness of your existing teeth.
Porcelain Crowns and Bridges: If your teeth are damaged, you can avail of porcelain crowns or caps to preserve their functionality, protecting a compromised tooth with excessive decay and the root within it.
Meanwhile, if you have one or more missing teeth and don't wish to put up an implant to attach crowns over the empty sockets, you can avail of a dental bridge that's instead attached to existing teeth that are shaved off to allow crown placement.
Porcelain Veneers: Instead of a whole crown that you're supposed to insert unto a shaved-off tooth that's been turned into an abutment, you can instead use wafer-thin shells or laminates.
These veneers are placed over your imperfect teeth to make them whole again. They're cemented on the front of your teeth and they're indeed used mostly on your front teeth.
Zoom2 Tooth Whitening: Unlike ordinary methods of dental bleaching, Zoom2 Tooth Whitening lives up to its name by enabling dentists to whiten their patients' teeth in just 45 minutes, making the technique 33 percent faster than other teeth whitening services out there.
This service is known for its safety, effectiveness, low teeth sensitivity side effects, long-lasting results, convenience, and quickness. It's also done by trained professionals.
Plasma Cool-light Tooth Whitening: Thantakit also has an alternative way of bleaching your teeth, and it's known as the In-Office Whitening Plasma Cool-Light System. It also offers safe short-period color changes on your teeth.
Unlike old-fashioned laser whitening technology that uses high-powered lasers that are so hot they could make your teeth extremely sensitive, Plasma Cool-Light uses a controlled cool blue light to bleach your teeth safely with high-concentration peroxide gel for 15-20 minute intervals.
Ceramic Inlays and Onlays: Inlays and onlays are usually made of porcelain or gold. They're used to replace fillings and restore or repair rear teeth that have moderate amounts of decay.
Cracked or fractured teeth can use inlays that fill in space within the tooth or onlays that cover the biting surface and are also known as partial crowns. This service can help protect decayed teeth from further damage and tooth sensitivity.
Dental Bonding: The bonding process involves isolating the tooth to keep moisture from interfering then application of gentle phosphoric acid unto the tooth surface for the sake of acid etching.
The putty-like composite resin is then placed in several stages over the tooth surface, where it's shaped and cured into place with a cool blue light. This is continuously done until the resin achieves its final form and shape.
Safe Amalgam/Mercury Removal: Mercury-based amalgam fillings can poison your body because as it's drilled or reapplied, mercury tends to evaporate then end up in your system. Thantakit therefore has a service that ensures the safe removal of amalgam/mercury filling.
This involves the use of safety glasses, pure oxygen, a rubber dam, high-powered suction, a vacuum hood, charcoal slurry, and copious amounts of cold water to prevent your exposure to the dangers of mercury poisoning.
Scaling, Cleaning, and Polishing: Scaling, cleaning, and polishing is usually called for when it comes to the removal of soft, sticky, and bacteria-infested film known as plaque as well as calculus or tartar deposits that have built up on your teeth over time.
These usually are done when simple prophylaxis treatments are not enough to address your issues. Thantakit offers some of the safest polish and cleanup services for teeth in the world.
Airflow Cleaning: Thantakit also offers airflow cleaning technology from Switzerland, which involves spraying sodium bicarbonate and air over a water jet aimed at your teeth to quickly remove or hose down stains and plaque painlessly.
This procedure is certainly one of many innovations of modern dentistry that allow your teeth to be precisely and thoroughly cleaned without being abrasive. It's much faster at clearing and whitening your teeth than polishing strips, pastes, rubber cups, and conventional brushes.
Root Canal Treatment: For the longest time in the past, root canal treatment or endodontic treatment was infamous for the pain it caused soon after. It was the poster child for dentist-related pain.
It involves removal of the exposed and infected tooth root in the bid to save a decayed tooth from outright extraction. The modern root canal treatment techniques of Thantakit have torn down this stereotype, leading to some of the most efficient and painless root canals out there.
Wisdom Tooth Extraction: Another painful relic in the past comes in the form of how wisdom tooth extraction was dealt with back in the early to mid 20th Century. The experts of Thantakit Dental Center have perfected the way to painless extract even impacted third molars.
The internationally accredited dentists and dental surgeons of Thantakit know how to deal with the last set of teeth to erupt at the back of your mouth without causing you excessive pain physically and financially through the latest in dental practices.
Root Planing/Deep Cleaning: Root planing or deep cleaning is called for in order to stave off periodontitis or treat an existing case of gingivitis. It's a more thorough version of scaling and prophylaxis (of which airflow cleaning is a form of it).
Root planing involves removing diseased root material with ultrasonic scalers and hand instruments on the tooth to prevent the spread of periodontal disease that could lead to loose or jiggling teeth and gum recession.
Gum Treatment: On top of root planing, a dentist is also responsible for gum disease treatment through non-surgical periodontal treatments like cleaning and antibacterial medication. The condition is something that can be prevented before root planing is called for.
Orthodontics: Thantakit uses only the latest orthodontics techniques so as to make the act of repositioning and correcting the alignment of teeth as painless as possible, since orthodontics is one of those procedures that have gotten a bad rap in dentistry for its extreme painfulness when push came to shove
Invisalign (Clear Aligners): Invisalign uses clear or tooth-colored braces that are comfortable to wear and don't make it obvious that you're wearing braces at all.
Invisalign uses a removable set of aligners that are capable of straightening your teeth within 18 months after you've started wearing them. This makes them different from other braces that cannot be removed until treatment is over.
Damon Speed Braces: Thantakit also offers Damon Smiles or Damon Speed Braces. They offer full, natural 10-toothed smiles that are designed to improve your overall facial result.
It uses self-ligating braces that don't require metal or elastic ties. This way, you won't have to suffer from severe tightening in your quest to straighten your teeth. Its wires move teeth faster and require fewer adjustments as well.
Pediatric Dentistry: If you want your children's teeth to be taken care of so that they won't have issues with their bite or permanent teeth alignment when they become adults, then you can comfortably place them in the hands of Thantakit.
The international dental center offers state-of-the-art orthodontic, cosmetic, and surgical procedures to ensure that the pearly whites of your child are well-taken care of.
Digital X-rays and Imaging System: Digital x-rays allow for faster examinations of your teeth in an environment that's eco-friendly. Also, because they're fully digitalized, you won't have to be exposed to too much radiation when push comes to shove.
3D Dental CT Scan: Thantakit also offers 3D Dental CT Scan since 2004. It's a CT scan for your teeth and uses low x-radiation dosage, a dedicated i-Dixel software to freely set slice angles as required, and provides super high-resolution test results in order to develop the most accurate diagnosis for impactions, temporomandibular joints, apical lesions, and implants.
Digital Impression Scanner: The RealColor scans of Thantakit has many clinical advantages over traditional molds of the tooth, chief among them their superior precision and coloration that clearly distinguishes between restorative materials, the gum or gingiva, and the teeth themselves. It's also currently 40 percent faster thanks to the TRIOS Ultrafast Optical Sectioning software.
In-House Dental Laboratory: Thantakit's in-house dental laboratory is one of the first ones in Asia and among the best ones in the world. It has been a vital part of the center's practice since 1945 onwards. It's because the dental clinic has a lab that they're able to always be on the forefront of dental technology.
Why Thantakit International Dental Center Offers the Best Dental Comfort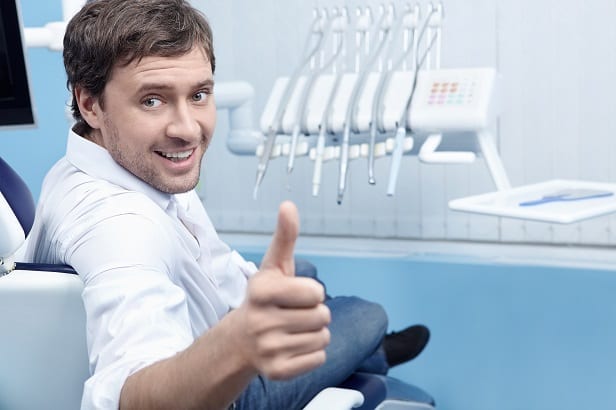 The Thantakit International Dental Center specifically offers what's known as dental tourism to international clients. Whether you're from the USA or UK or Australia, you can always depend on the dental center from Thailand to give you the highest quality service possible that meets global standards of dentistry quality.
As an added bonus, even when you take into account the cost of travel, more often than not the services offered by Thantakit is so much more cost-effective than what's available to you locally (unless you're a Thailand resident, in which case you can get international-grade dental services right at the comfort of your own country).
Thantakit International Dental Center is Thailand's longest established dental center. Situated in Bangkok, our clinic is renowned across the world as a destination for world-class dentistry, with most of our patients flying to us from Australia.
Please contact us today and get a FREE dental consultation.