Intraoral or intra-oral cameras (IOC) are cameras used by dentists in order to show a patient his mouth's interior instead of using a mirror. IOC should not be confused with the digital impression scanner or intraoral scanner (IOS) that also does the same function but with the extra caveat that it digital scans and stores the 3D information via computer for the sake of CAD/CAM operations. The scanner is a bit more sophisticated and was introduced in 1989 but is now widely used in dental clinics all over the world.
The scanner and the IOC enable the dentist to show the patient a clear picture of his mouth from the inside. Of course, this tech also helps him to consult with customers in regards to their ailments and various treatment options. These images can be readily saved in a picture file format as well as a CAD file for future reference like making prosthodontics.
Features of a Digital Impression Scanner
The industry standard for the digital impression scanner is one that uses the wand form. This is because this scanner is maneuverable within the mouth of the patient, in addition to being compact and lightweight. With that said, there are numerous design options to choose from depending on what application of scanner you wish to use, such as the following:
LED lighting
SD card storage
45˚ mirror attachment
Angle of view 0˚ or 90˚
Magnification up to 100X
Lightweight (approx, .25 lb / 110g)
Attachment for single tooth close-ups
Specialized imaging software package
Fingertip image capture or foot switches
Fixed or variable focus mechanisms (Dial and Slide)
Periodontal pocket probe attachment with scale for measurement
Wireless or corded with PC-USB, VGA, RCA, or S-Video connectivity
What Digital Impression Systems Bring to The Table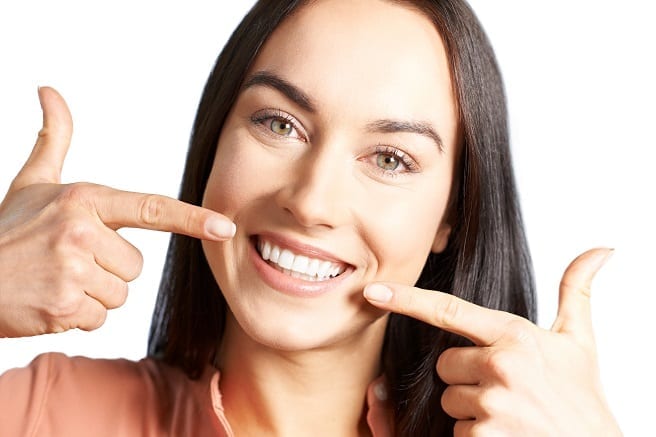 There are many reasons why more and more dentists now prefer to use digital impression systems like scanners and cameras, and most have to do with their ease of use, effectiveness, varied applications, and effective reduction of patient discomfort. They are much more reliable and safer than getting impressions from a mold of the inside of your mouth. There is also less contact involved, at least relative to what most patients usually go through on the dental chair. Here are key things to remember about digital impression systems:
Reduction of Patient Discomfort: This is probably the number one reason why both dentists and patients opt for digital scanners. It's more comfortable than the mouth mold and there's less contact needed on your gums and teeth in order to make a scan. You can also get more info out of the impressions scan versus the mouth mold, to be honest.
Amazingly Fast and Simplifies Everything: Other reasons why digital scan impressions are fast becoming the norm or standard in today's dentistry is the fact that they're faster to do compared to mouth molds or plaster models and can simplify various dental procedures on the part of the dentist. They can also communicate better with the dental technician since all the info is available from the scan.
Quick Restoration Delivery: Restorations can now be delivered mere days or even minutes and hours thanks to CAD/CAM tech and of course the intra-oral scan info taken from the patient's mouth. You can depend on either in-office mills or 3D printers in order to print out a new jacket or veneer for prosthesis purposes. They've made same-day dentistry a reality. If you have the time, you can instead wait for the new dentures or dental prosthetics within a few days instead of 1-2 weeks.
The Extent of the Accuracy of Current IOS and IOC: The current technology for IOC and IOC in 2019 offers sufficiently accurate results for capturing impressions used to fabricate a whole series of restorations. These include the following prosthodontics used on both implants and natural teeth.

Veneers
Inlays/Onlays
Single Crowns
Dental Bridges
Fixed Partial Dentures
Copings and Frameworks
Additionally, you can depend on IOS for smile design and making cores and posts, obturators, and removable partial dental prostheses. It can also be integrated to implant dentistry for surgery guidance and orthodontics for the sake of making custom-made devices and aligners. At present, IOS can't be depended on when it comes to long-span restorations on implants or natural teeth.
Issues with Intra-Oral Digital Scanning: IOS isn't perfect. Although it's almost superior to plaster molds in every way, it has issues with detecting deep margin lines at the time of this writing (the technology is improving as we speak) in prepared teeth. In case there's bleeding from the teeth roots or gum lines, there's a learning curve to be had and some dentists might opt for mouth molds instead in such cases. Management and purchasing costs can also be problems.
Streamlining the Restorative Workflow with Digital Dentistry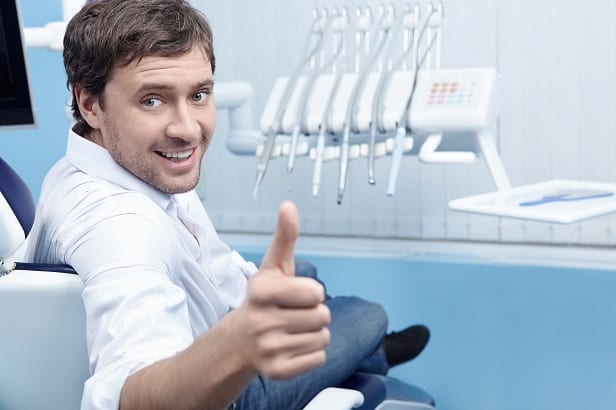 The main thing that made digital impressions via camera and scanners work is the advent of digital dentistry, particularly the invention of Computer-Aided Design (CAD) and Computer-Aided Manufacturing (CAM) back in 1985. All these innovations work in tandem in order to streamline and simplify nearly every aspect of the restorative workflow when it comes to dentistry, resulting in interoperability.
Traditional Impression Making: In the past, before CAD/CAM became the new standard, dentists submitted the physical plaster mold impression to the dental laboratory with a prescription and instructions written on paper on what to do, like fabricating a new crown or bridge and whatnot. This old methodology had given way to a more digital process.
Technology Finds a Way: Back in 1985, there was no Internet, so doctors using early CAD/CAM tech had to resort to having the computer be inside the clinic itself along with the technician. Either that or they send the same paper of instructions to the CAD/CAM-equipped dental lab along with the scans saved on a floppy disk or something. Nowadays, info can be sent to the lab electronically or via the Internet so that they can get the digital impression system as soon as it's taken.
Data Conversion in the CAD/CAM Format: The information delivered for model-free restoration can be submitted digitally to the dental lab. However, this data of the digital impression still needs to be converted by the lab into a proper CAD/CAM file in order to better facilitate the fabrication of the dental restoration. Meanwhile, clinicians or the dentists themselves must manually enter the information of the patient along with prescription data to the digital impression system's software for good measure prior to submission.
Cost-Efficient and Time-Efficient Restorations Without Models: These digital tech restorations without plaster molds and models reduce the treatment time significantly. Replacing a tooth or teeth has never been easier and faster. The demand for digital dentistry is huge, but some dentists might balk at the upfront cost even though its costs over time are significantly lowered. It's more efficient to invest in an upgradeable system now rather than have to pay for more later and sticking to the outdated plaster model option.
Short-Term Upfront Costs versus Long-Term Savings: High-tech equipment and services require lots of money upfront since they're so advanced and sensitive, even though commercial IOS and IOC products are getting cheaper every season. You also have to deal with computer bugs, software errors, and hardware failure. Regardless, it cannot be denied that the quicker turnaround and the cost savings offered by model-free restorations have resulted in an exponential explosion in demand for digital scanning through the IOC and IOS.
Data Standardization and The UDX: The more standardized the delivery of dental impression data is the faster dental procedures are going to become. It should also drive down the costs of such operations for labs, dentists, and patients alike by establishing interoperability between dental systems, CAD/CAM software, and the IOS or IOC. Due to this, more and more IOS makers are actively involved in the development of the Universal Dental Exchange or UDX, a standardized method of communication between dental impressions and other patient data to dental labs.
Recognizing the Advantages of Adopting UDX: As UDX becomes more of a standard in all available digital impression systems in the market to date, dental service providers will be able to offer more accurate restorations, fewer data errors, reduced restoration costs, and quicker in-lab working times. This naturally provides a sizable advantage on an already advantageous system against competing CAD/CAM users that lack UDX interoperability between their IOS devices and CAD/CAM laboratories.
Dentist and Patient Benefits from IOS Interoperability
The interoperability found in the IOS devices of clinics like Thantakit provide both patients and dentists with the following wide range of benefits and advantages compared to the competition that lacks this key factor in IOS excellence.
Streamlined Digital Workflow: By eliminating barriers between various software and systems that already make restoration faster even with their flawed digital workflow, Thantakit's interoperating IOS system and its UBX standard for exchanging patient data allows them to maximize efficiency and minimize delays, allowing for easier operations such as same-day All-on4, All-on-6, or All-on-8 implants without waiting for weeks or months.
Reduced Restoration Costs: On top of the fact that restorations in Thantakit are already at a discount due to dental tourism and operation costs being cheaper in Thailand, interoperability can also lower prices even more than that. This is in light of the fact that by default, digital scanners produce lower-priced restorations compared to conventional impressions with plaster models. Standardized data delivery enables patient data to go straight to CAD/CAM production from the start, eliminating the need to convert data and/or manually enter patient info every time.
Improved Accuracy and Even More Efficiency: Thanks to interoperable IOS devices, the data errors and gaps that can occur with non-UDX systems when they try to communicate data from the clinic to the lab or an in-office mill/3D printer are nearly nonexistent. With UDX as the universal format, the already efficient digital scanning and CAD/CAM system that's superior to conventional impression systems can be made even more efficient. The errors in translation root mostly from needing to convert raw data for CAD/CAM processing, after all.
Less Data Entry: Thanks to interoperability via UDX, patient data can be transmitted between the IOS and the CAD/CAM software or machinery like 3D printers and computers as well as practice management systems. All the dental systems are more interconnected with UDX-enabled systems like the ones found in Thantakit, allowing dentists to transmit info without further input or reentering data. This also helps safeguard patient info and save time to boot.
Quicker Turnaround Times: As established from the start, digital scanning of the inside of your mouth and teeth results in quicker turnaround times, particularly when making custom abutments and crowns tailor-made to fit perfectly into your broken or misshapen teeth. The lab isn't required to interpret unique data from various impression systems when using the universal UDX system.
Plug-and-Play Capability and Streamlined Implant Cases: The newest, state-of-the-art systems come with the ability to automatically exchange patient data with the other systems and software of your dental clinic, thus allowing you to plug and access info in a snap. Furthermore, you want your implant cases such as IOS, IOC, digital x-rays, 3D images, and other diagnostic tools to speak a universal language in order to allow dentists to focus more on the patient instead of the tech.
Bringing Today's Dental Practice Up to Speed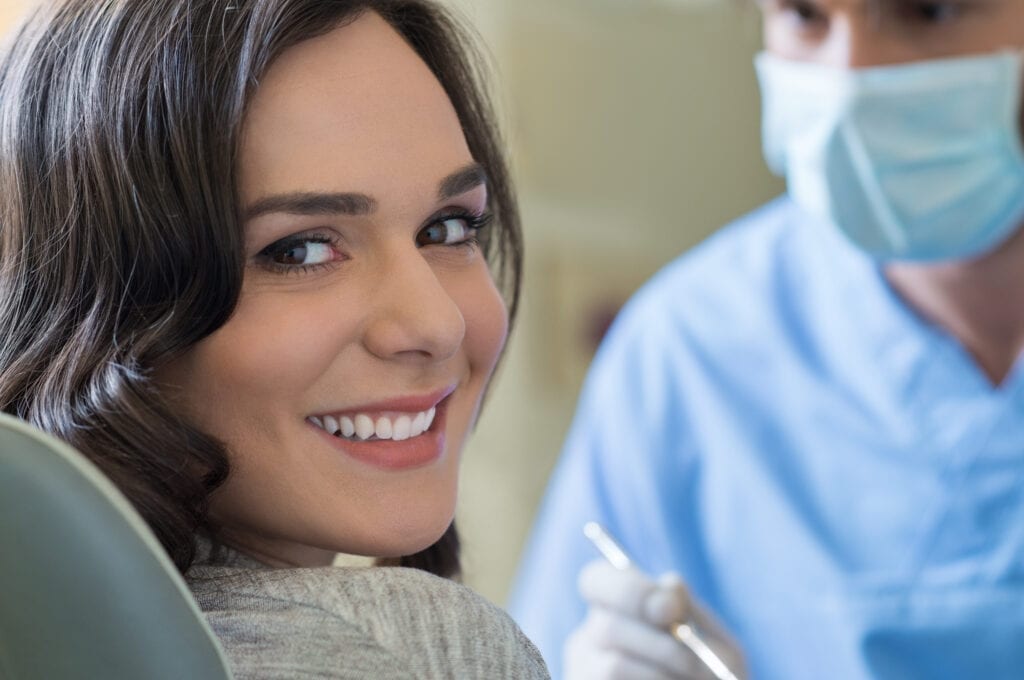 Digital scanning has innumerous benefits. This is why more and more dentists are adapting the tech, as in the case of the Thantakit Clinic in Thailand. Dental professionals all over the globe are quickly switching from traditional impression-making methods like clay molds of the inside of your mouth and the like to digital impressions. They're much cleaner to use, imperfections in the mold-making process are eliminated, and they're precise in many more levels, capturing details that mold couldn't get. This makes digital scans more dependable in the restoration process.
Essentially, this innovation is fast becoming the new standard of dental photography and scanning because of its accuracy, speed, and quality. Even dental x-rays are becoming digital as well in light of these scanners. Putting speed aside, the attention to detail and precision of the scan makes digital scanning a must for any dental clinic worth its salt. It's a world-class dental impression technique that provides more realistic scans of gums or gingival and teeth that can even come in colored versions for better detail.
Hopefully in the future, dentists all around the world will develop a universal standard for the exchange of patient data in order to avoid the extra time and resources needed on both ends—the clinic and the lab—of the digital workflow.
Thantakit International Dental Center is Thailand's longest established dental center. Situated in Bangkok, our clinic is renowned across the world as a destination for world-class dentistry, with most of our patients flying to us from Australia.
Please get in touch with us today to be provided with FREE dental consultation.