It's no secret that many celebrities from both the movie and music industries as well as sports stars have gotten work done on their teeth. These include big names such as Morgan Freeman, Celine Dion, Mike Tyson, Jim Carrey, Catherine Zeta Jones, Demi Moore, Ben Affleck, Victoria Beckham, George Clooney, Cher Lloyd, Keith Urban, Gary Busey, Miley Cyrus, 50 Cent, Louis Walsh, Snooki, Nicolas Cage, Hilary Duff, Zac Efron, Cheryl Cole, and Tom Cruise, just to name a few.
With that said, did you know that more and more celebrities are coming to Thantakit specifically to get dental treatments galore? What's the appeal of Thantakit dentistry to celebs who can afford much more expensive treatments stateside in places like Los Angeles or New York?
Catering to the Needs of Celebrities and Public Personalities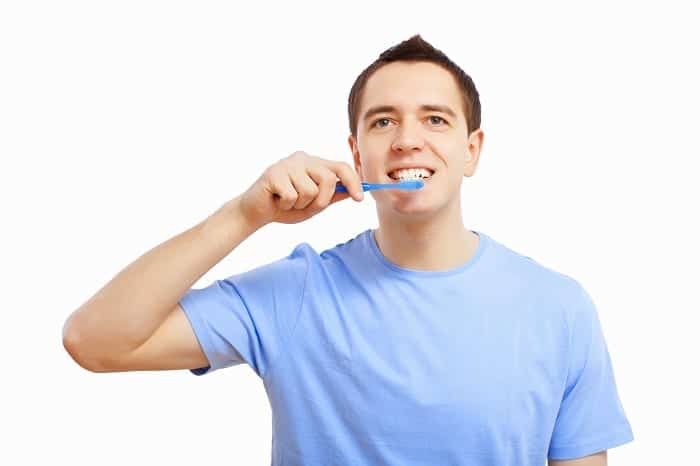 Before most celebrities become household names, they tend to have surprisingly crooked and undesirable teeth. When they were busy cleaning tables and waiting for that star-making role as they go to cattle call after cattle call, they couldn't afford better teeth that have become the Hollywood signature. Before they became A-listers, they had crooked and yellowed teeth like you and me. Now that they're the cream of the crop, they can't get away with cream-colored teeth that are misaligned.
Getting great-looking teeth is important for any celebrity, whether they're actors, singers, politicians, or athletes. Simply put, there are certain (at times unrealistic) expectations placed on superstars when it comes to appearance, thus making cosmetic and functional dentistry a must.
The Hollywood Smile: They got whiter, straighter teeth later on in order to showcase the glitz and glamour of Hollywood in the form of dental superiority. Everyone who's relevant in Hollywood or became rich because of Tinsel Town ended up with the whitest, straightest teeth possible in order to give off that megawatt smile that any game show host would be proud of. Even celebrities outside of Hollywood got teeth worthy of Hollywood because they served as status symbols.
It Starts With Cosmetic Dentistry: Most of the non-elite middle class tend to only do minor work on their teeth. A tooth filling here and there or maybe a tooth cleaning every six months. At most, they might try out a root canal procedure or a crown fitting. Maybe an emergency wisdom tooth removal as paid for by their company insurance. However, for those who become celebrities and get a huge windfall of money, the first step they take towards better teeth would have to be teeth whitening and cosmetic dentistry.
Pretty Stars Want to Be Prettier: Some people are born with beauty or handsomeness, which doubtlessly can contribute towards their celebrity fame along with acting ability, athleticism, singing talent, or at least superstar charm. With that said, as a star rises into fame, they'll usually start doing subtle or not-so-subtle work on themselves to either improve their looks or ensure that they stay gorgeous for a long, long time, as in the case of Tom Cruise or Morgan Fairchild. It could be cosmetic surgery or cosmetic dentistry like teeth bleaching.
Beauty Insurance Involves Dental Work: In order to maintain their million-dollar mug, celebrities are willing to pay hundreds of thousands or a million dollars on plastic surgery, physical fitness therapy, and (of course) dental work. Hollywood's biggest stars, the world's greatest athletes, the most well-renowned singers, or even heads of state will get their teeth whitened at the very least in order to look stunning and amazing when they bring out their pearly whites. They don't want to be captured by paparazzi with pearly off-whites, after all!
Tom Cruise and The Importance of Dentistry: Tom Cruise used to have teeth so crooked they'd be joked at as quintessentially British. Make no mistake though; Tom was already a talented up-and-coming heartthrob through and through even when he still had imperfect teeth. However, as Cruise went on to star in such hits as Top Gun and The Color of Money, he wisely invested his money on his looks, particularly his teeth. Soon, people forgot that he used to have crooked teeth on an otherwise handsome face by making his signature choppers as white and straight as possible.
Why Thantakit? Why Thailand Dentistry?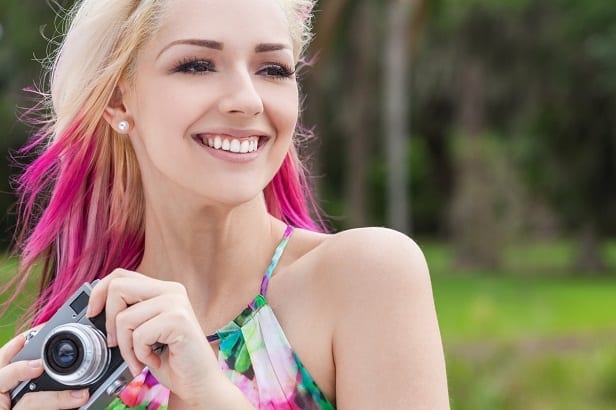 Even though coffee addiction has doubtlessly increased the need for teeth whitening every now and then, you won't ever recall a red carpet where it's peppered with celebs who have crooked grins and yellow teeth. If there were, it'd be a media circus! All the same, celebrities go to Thailand in general and Thantakit in particular for all their dental health and aesthetics needs because the country is all about offering cost-effective dental work.
The value of Thai dentistry comes from the fact that it's a mix of dental tourism and the country's more affordable approach towards dentistry that doesn't sacrifice at all on the quality and longevity of its results.
What Is Dental Tourism? Dental tourism is a method by which countries entice tourists from all over the world to visit them by offering cheaper dental work that remains international-grade so that you can get cost-effective results rather than low-grade ones. This way, a person in need of dental attention can get to rest and relax at the country in question while at the same time having work done on their teeth, gums, and mouth. Get that wellness vacation today!
Dental Tourism in Thailand in Particular: Thailand dental tourism is on the rise as we speak. For the last decade or so, 1.5 million overseas patients have been visiting Thailand for high-quality healthcare (medical tourism) in general and Thailand's brand of international-grade dentistry (dental tourism) in particular because of how affordable everything is without lowering the quality of the results. The prices are so cheap (and in Baht) that even with the travel costs included, it's still cheaper than dental operations you can avail of locally!
The History of Medical and Dental Tourism in Thailand: Thailand has nearly 127 private hospitals with 500 doctors certified by the American Board. Its healthcare is vastly superior to those found in America and the disaster that is insurance companies screwing over local citizens on coverage as well as the problematic Obamacare or the Affordable Healthcare Act. In the dental front, the Land of Smiles has dentists who are also world-class that offers expensive procedures like dental implants for a pittance compared to how much implants cost in the United States or the European Union.
The Land of Smiles: Thailand is the "Land of Smiles" in more ways than one, whether you're talking about its high-quality dental services ranging from cosmetic dentistry to prosthodontics, orthodontics, and even implantation surgery at much lower prices than what you have stateside or domestically. It's also affectionately called the Land of Smiles because of the famous hospitality of the Thai people that are only second to Canadian hospitality. You will feel loved and welcome as a tourist in the Land of Smiles.
How You're Assured That You're Getting a Good Deal: Thailand dental treatments are top class and even at par with those provided by any of the developed nations around the globe, such as the U.S., U.K., E.U., and Australia. The main difference is that they're cheaper not because they're lower-grade or the dentists aren't internationally trained (the ones in Thantakit particularly pride themselves for their international certification) but because of the exchange rate, the local legislation, and Thailand's commitment to dental tourism.
Dental Work That's Worth Every Penny: Thai dental clinic procedures are worth every penny without being low-grade even though it's still cheaper than the average western dental work. What's more, foreign patients particularly appreciate the fact that Thai dental clinics have English-speaking staff to cater to answer their every question and to avoid miscommunication issues. On top of that, the dental clinics in Thailand have tied up with a number of quality hotels in the vicinity.
How Much Cheaper Are The Treatments? The cost difference between a procedure done in the U.S. and one done in Thailand can be up to 50 percent cheaper. With that said, why would celebrities care about the affordability of the treatment when money is no longer an object for them when it comes to dental work? This is because they also want to maximize their investment and in light of the quality of Thai dentistry, they might see their local dentists as overpriced and not worth the extra dollars.
Leading Dental Clinics in Thailand: Thantakit is one of several leading clinics in Thailand that provide any tourist, particularly celebrities, a wide array of dental solutions for their aesthetic and functional needs at affordable prices. Why would any celeb waste money on local dentists who deliver roughly the same results as Thantakit has for double the price and without the promise of a vacation attached to the trip? The dental center even boasts of the most sophisticated dental treatments to boot.
What Thantakit Brings to The Table: Thantakit has won many a critic and celebrity over with their state-of-the-art treatments for orthodontics, cosmetic dentistry, teeth whitening, pediatric dentistry, sedation dentistry, immediate-function implants, all-on-4 to all-on-8 implants, oral surgery, dental veneers, impacted wisdom tooth removal, safe amalgam mercury removal, crowns and bridges, and dental implants. Furthermore, the clinic also offers innovative procedures such as transparent aligners to correct teeth misalignment without giving the patient the stereotypical braces look.
The Climate and Weather: Because Thailand is a Southeast Asian country with a tropical climate, you should expect it to rain anytime and any place within the area. You should carry a handy umbrella whenever you step out and travel in the streets, since it's also handy at staving off the intense heat of the sun. In the tropics, the heat won't come at a dry wave but more of a sweltering kind of hotness that will have you sweating, so make sure to pack in paper towels and extra shirts when traveling to the Land of Smiles during summer.
The Delicacies: Once your teeth are ready for some chomping and chewing, you're in luck because there are many delicious local foods galore available in Thailand. Try out dishes like tom yam goong, pad Thai, som tam, massaman curry, green curry, Thai fried rice, and mu nam tok. Even the street foods such as guay teow, poh pia tod, and roti are tantalizingly scrumptious. However, this comes with the caveat that if you're a vegetarian or vegan, you'll find the task of getting an animal-free or animal-byproducts-free restaurant to be quite challenging.
What Can Celebs Ultimately Get Out of Thantakit? The overall experience is what celebrities are after when going to Thailand for a dental tourism package trip. It's worth the money and the results are practically the same as doing it stateside, but without the additional benefits of having a vacation at a tropical paradise while they're at it. Trips to the dentists are almost never fun but Thailand dental tourism and the hospitable Grade-A services of the Thantakit Dental Center found a way to make surgical procedures quick, easy, and entertaining when push comes to shove.
Thantakit Dentistry Offers The Best of Both Worlds for Celebs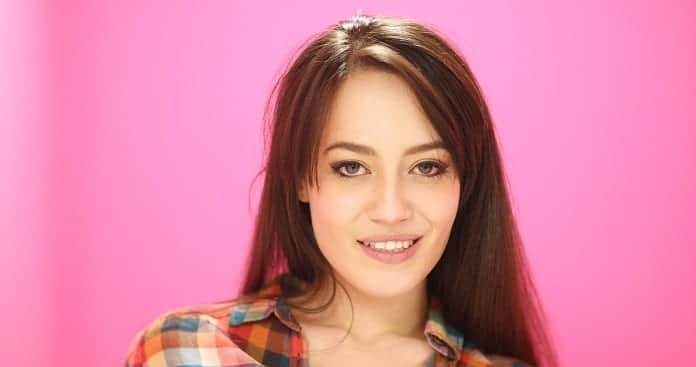 When you think of celebrities like Robert Downey Jr. or Tom Cruise, you think of perfect teeth that don't stand out too much, because otherwise if those Chiclets are too big then they'll look like obviously false teeth. The best teeth have perfect alignment yet look natural on the mouth of the person carrying them, thus they look more beautiful or handsomer than before. You can depend on international-grade Thailand dentists in order to get that natural smile that isn't crooked or fake looking.
If you want to have a dazzling grin that mesmerizes those around you again and again instead of horrifying them or making them wonder if you're wearing fake teeth then you should avail of the services of Thantakit. It's a clinic that has multiple methods of giving you big white teeth in perfect alignment, from root canals to bridges as well as all-on-4 to all-on-8 dental implants. What's more, dental tourism ensures that you can get a million-dollar smile without literally spending a million dollars on it. It's a wellness vacation that offers the best of both worlds in terms of business and pleasure.
Thantakit International Dental Center is Thailand's longest established dental center. Situated in Bangkok, our clinic is renowned across the world as a destination for world-class dentistry, with most of our patients flying to us from Australia.
Please contact us today and get a FREE dental consultation.