If you want affordable cosmetic or aesthetic dentistry services, you should give the Thantakit International Dental Center at Thailand a shot. The center offers a multitude of methods for you to whiten, straighten, and improve the look of your teeth and gums at affordable prices. Thantakit is so cost-effective in giving you that perfect smile that even if you take into consideration the travel costs to Thailand, it's still significantly cheaper than your local dental options.
This is especially true with cosmetic dentistry, which usually isn't covered by your dental insurance. In any case, the concept of cosmetic dentistry has helped many a dentist figure out how to fix the smile of their patients with more aesthetically pleasing approaches as well as new dental materials and techniques that are constantly being implanted over the years.
Why Go to Thailand for Cosmetic Dentistry?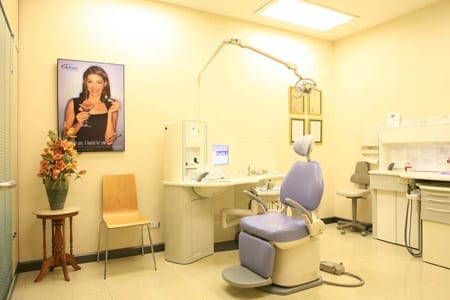 Why go to Thailand instead of other places or nations for your cosmetic dentistry needs? First off, the reason why you should go to the Land of Smiles for your cosmetic dentistry needs instead of other places is because of its affordability without sacrificing quality. It's not as if you've opted to vacation in this country just to get back-alley dental surgery for implants or wisdom teeth removal. You should go there because it's "cheap" (affordable) but not "cheap" (low quality).
The Lowdown on Thai Cosmetic Dentistry: Although it can be argued that all dentistry is done for the sake of smile beautification and dental aesthetics, some services are more cosmetic than others, thus necessitating more focus on improving the looks of the teeth or gums while also not neglecting improvement on their function.
Thailand's cosmetic dentistry covers both form and function of your teeth. Thantakit has gathered the most competent dentists in Thailand in their world-class dental treatment center to provide you the best possible cosmetic dental work possible. The clinic exemplifies the best that the Land of Smiles has to offer in terms of healthcare and dental work.
Dental Tourism Hits Two Birds with One Stone: Although beauty is in the eye of the beholder, certain types of smile are more favored and trusted than others. What's more, cosmetic dentistry is usually more expensive than your usual dentistry service of cleaning teeth or extracting wisdom teeth.
There is some overlap between the two dentistry types. By availing of Thailand's dental tourism package, you can get to enjoy the best of both worlds. Furthermore, Thantakit offers the highest safety standards for their dental treatments that are performed by the most experienced dentists in all of Thailand.
Thailand's Cosmetic Dentistry Specialists: Thailand has cosmetic dentists galore, with Thantakit's own dentists being among the cream of the crop. These professionals are trained and certified internationally. They cater to world standards instead of local ones.
What this means is that their expertise is world-class or the same as the more expensive cosmetic dentists you have locally or stateside. These pros are aware that some procedures—like teeth whitening—are more about improving form than function compared to others.
What Cosmetic Dentistry Services Does Thantakit Have?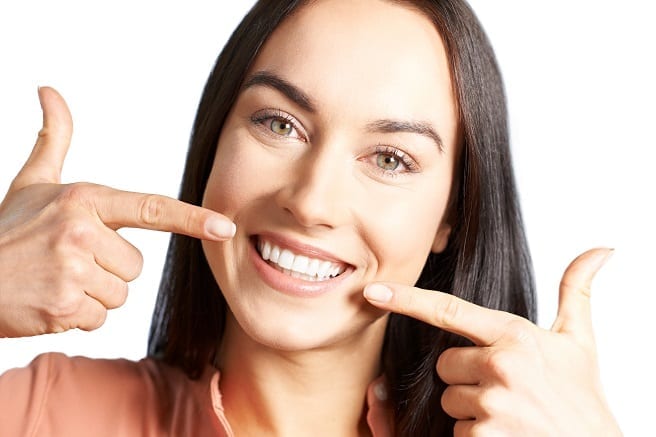 Cosmetic dentistry is dentistry that beautifies your teeth while at the same time improving its function as well as the health of your bite and gums. Thantakit in particular cares about quality. It's not enough that their dentists whiten your teeth. They will also take care not to make your teeth become sensitive, which is a well-known bleaching side effect, by using laser whitening or a safer peroxide formulation. This is to be expected from Thailand's longest established dental center.
Focused on Dental Beautification: The cosmetic dentists of Thantakit are focused on improving the position, color, size, alignment, and shape of the teeth. They're also concerned with your smile's overall appearance. There are also dental surgeons available to surgically alter gums and/or the jaws to improve their look and ensure their healthiness. Although dental treatments across the board should come with aesthetic benefits, certain services are strictly cosmetic or for the sake of teeth beautification.
What Thantakit Cosmetic Dentists Got to Offer: Thantakit dentists who specialize in cosmetic dentistry are mostly known for teeth whitening and prosthodontics but they also cover treatments such as dental surgery and implantation procedures. Even though cosmetic dentistry isn't considered a formal specialization, they do have experience in the education, specialty, training, and field of cosmetic dentistry. They mostly offer the following services,
Teeth Whitening or Bleaching: It's the most popular cosmetic dentistry service that's most associated with the field. It involves using peroxide bleaching agent alone or with the assistance of an argon laser light to whiten yellowed teeth enamel by several shades.
Teeth Straightening: Straightening your teeth with the assistance of services like orthodontics, prosthodontics, teeth reshaping, gum surgery, and so forth. There are braces available that are practically invisible known as Invisalign as well.
Dental Filling: Although Thantakit also offers amalgam or gold filling, it's modern enough to give you veneered options with porcelain and mercury-free resin material. They can cement your chipped or holey tooth with dental cement that mimics tooth appearance while remaining enamel-tough.
Reshaping: Reshaping—also known as odontoplasty, enameloplasty, stripping, slenderizing, and recontouring—is the cosmetic dentistry service wherein the enamel of your tooth is removed or grinded in order to improve misshapen or chipped tooth appearance.
Bonding: An enamel-like composite material is put on the surface of your tooth like cement in order to fix imperfections or fix worn-down enamel. It's then allowed to harden before it's polished like marble to gleaming toothy smoothness.
Bridging: Bridge allows you to replace multiple missing teeth without using false teeth or putting in a dental implant. However, an implant can be used as support for a bridge. Still, most bridges use the adjacent teeth as support, shaving them down to make the dental crowns or caps fit.
Gum Lifts and Grafts: The gum version of the facelift and skin graft. If you have gums that hang too low in a way that makes your smile gummy, the cosmetic dental surgeon can lift them up, remove some of them, or graft additional gums to make them more presentable.
Veneers: Laminates or veneers are front-facing, ultra-thin caps used on front teeth in order to correct their misshapen forms and/or give them a whiter, better look. They're usually the alternative to dental bleaching for teeth that are too discolored in the dentin level to be whitened properly.
Bite Reclamation: If you have a changed bite vertically, your cosmetic dentist can do bite reclamation. Bite alterations can happen due to grinding or acid reflux. The dentist can improve your bite to prevent overbite or underbite from the vertical dimension.
Implants: An artificial tooth root made of titanium or some other metal is implanted or screwed right under the gum line and into the jawbone. Its protruding post will then be used as the anchor to keep the crown or dental bridge in place in your mouth. An abutment is typically placed on the post to make the dentures fit snugly unto them.
Million-Dollar Smiles at The Fraction of the Price: If you want to have a celebrity's smile like the ones by Chris Pratt, Chris Hemsworth, or Chris Evans, then give cosmetic dentistry by Thantakit a try. The center allows you to get your procedure done ASAP—sometimes on the same day—so that you can go about town and see the sights of beautiful Bangkok. Even celebrities from Hollywood opt to go to Thailand to get work done even though they can afford stateside dentists because they appreciate getting more out of their investment.
The Benefits of Choosing Thantakit's Cosmetic Dentistry
With the Thantakit Clinic, you can get to enjoy cheap but not low-grade cosmetic services such as dental bleaching and teeth reshaping. At the same time, you can enjoy a Thai vacation too! You can also go back home to your country and come back a few months later to finish your procedure with no issues. It's all good.
At any rate, here are the reasons and promises why you should choose Thantakit International Dental Center as your clinic of choice for all your cosmetic and standard dentistry needs:
Cosmetic Dental Work: Naturally, Thantakit is also renowned for its cosmetic dental work that includes international-grade bleaching all the way to bite reclamation services. Whatever it takes to get you a Hollywood-grade smile, the center is here to help. Their dentists will go above and beyond the call of duty to make sure you'll be satisfied with your ear-to-ear grin.
Decades-Long Experience: Why does it seem like Thantakit has all the cutting-edge technology? It's because it's been around in Bangkok, Thailand since 1945. It's been adapting, perfecting, and practicing world-class dentistry for the better half of the 20th Century and beyond to the New Millennium. It's a franchise establishment that has seen it all yet is always integrating new effective dental tech as they arrive.
They're Dental Pioneers: Thantakit was the first clinic in Thailand that ended up with an on-site CAD/CAM Dental Laboratory for same-day crown synthesis or even same-day All-on-4 or All-on-8 implantation services. They're also the first Thai dental provider to introduce Invisalign orthodontic technology to the Land of Smiles. On top of that, they have experienced dentists who are efficient in doing cosmetic dental work like installing Invisalign, bridges, crowns, and veneers.
Internationally Certified Dentists: Thailand was able to get its reputation as the only Southeast Asian country with First World Healthcare or even the best healthcare in the region because of its rigorous schooling and training. As testament to this, all of Thantakit's dentists are internationally certified dentists. Not locally certified ones; internationally certified. They're world-class dental professionals that conform to the highest safety standards using the state-of-the-art tools of a modern Bangkok dental clinic.
Quality Dental Implants: Implants are expensive everywhere in the world. In the United States, with its privatized insurance policies and refusal to pay for cosmetic dentistry services, you can run up the bill from $1,500 to $6,000 in out-of-pocket expenses. In Thailand? It's only $746. Even with travel costs, it's cheaper than $1,500 but has the quality of a $6,000 implant. These prices cater to patients from all walks of life and from all corners of the world, the majority of which coming from Australia due to closeness.
Convenience and Guarantees: Not only will Thantakit provide patients FREE hotel transfer for all appointments that go beyond a single visit. The clinic will also provide warranty on all cosmetic dental work and dental implants. If for any reason your dental work or implant fails before the allotted time on the warranty, you can get it fixed with no questions asked and with no extra charge.
Payment Plans: Not only are the individual dental services for your cosmetic dental needs remarkably cheap at the clinic. You can also avail of payment plans that give you bulk discounts and other special price considerations when you're undergoing a huge amount of dental work. Imagine getting work done that's already cheap yet still getting a discount afterwards! This is another reason why even with travel expenses, you will always end up with something cheaper than local offerings in places like Canada, the U.S.A., Britain, France, Germany, Australia, or even Spain.
In Summary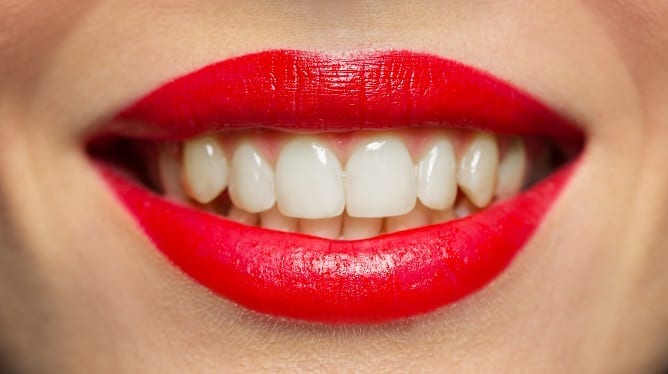 If you have less-than-ideal teeth at birth, there are ways to fix them to make them look better; like that of a celebrity, even. Come on over to Thailand and get your teeth whitened, reshaped, contoured, fixed, straightened, and improved in more ways than one at Thantakit Dental Center. The clinic offers only the best of the best cosmetic dental treatments and surgeries possible to improve the form and function of your teeth. They're particularly valuable in treating diseases and maladies that threaten your dental health as well.
This is because Thantakit isn't only a cosmetic dentistry clinic that's there to improve how your teeth look or give you a dazzling grin worthy of Hollywood. It's also a standard dentistry center that can fix your overbite or underbite as well as take care of conditions like tooth decay, periodontal disease, or plaque deposits. This is all made possible by Thailand's first-world healthcare that extends all the way to dental care at the fraction of the cost of dentists in the United States of America, the United Kingdom, the European Union, or Australia.
Thantakit International Dental Center is Thailand's longest established dental center. Situated in Bangkok, our clinic is renowned across the world as a destination for world-class dentistry, with most of our patients flying to us from Australia.
Please contact us today and get a FREE dental consultation.