A dental crown, like the crown of a king, is a cap that's placed atop a tooth to hide its deformities or to protect it when it has been broken. As for tooth sockets with teeth that has already been extracted, you can insert a crown within the socket with the assistance of a dental implant and abutment (although dental crowns prices are cheaper if you put them atop existing teeth).
A crown saves the teeth from destruction if it's already broken, keeping it one piece. A crown can be made of composite material or porcelain. Either type of crown can improve the appearance of misshapen or missing teeth. These crowns mainly cover teeth or serve as dental replacements that are more permanent and long-lasting than your average denture.
Why Is the Dental Crown Needed?
In many cases, a dental crown is more dependable when compared to dental fillings when it comes to dental restoration, whether they're made of hard-wearing porcelain or most affordable ceramic. They fully encase the visible part of the tooth that protrude above your gums by being cemented into place.
At any rate, here are the reasons why you should avail of a crown.
Reinforcement: A crown reinforces a broken tooth so that its integrity doesn't get any worse or its enamel/dentin doesn't crumble any further. It's like the keystone of an arch bridge.
Improvement: No matter how expensive dental crowns prices get, people will still avail of them because they're handy at improving your teeth's appearance whether it's broken or misshapen.
Protection:  The dental crown serves as a means of covering weakened teeth to protect it from getting broken or keep it from breaking any further, like it's some sort of protective helmet or something.
Restoration: You can use a crown in order to help restore or improve the shape, strength, and size of a destroyed, ugly, broken, decayed, holey, worn down, or partially restored (through fillings or endodontic therapy) tooth.
Aesthetics: Malformed, deformed, misshapen, broken, or yellowing teeth can be covered up with the right kind of crown, which should then improve the way it looks as though it serves as some sort of mask.
Replacement: Crowns can be considered a type of denture or teeth replacement in the sense that they can replace missing teeth in the form of a dental bridge crown or as part of a dental implant (with the implant serving as the replacement tooth).
Even children might need crowns for their baby or milk teeth.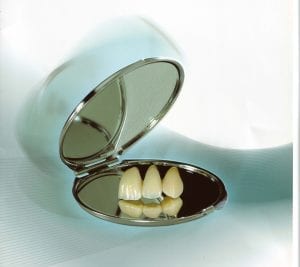 Natural Dental Progression: Yes, milk teeth are supposed to fall out; but not all at once. You wouldn't wish to see a gummy child with no teeth for most of his/her childhood because that could affect the shape of the developing jaw and the way the permanent teeth erupt.
Saving Teeth from Harm: Pediatric dentists typically recommend using steel instead of porcelain crowns for the sake of saving milk teeth that are filled with dental caries and decay.
Tooth Decay Prevention: One way to protect the milk teeth of children is to use crowns over their teeth. These crowns are best used for kids who are unable to keep up with the recommended daily habits of brushing and flossing.
Decreasing Anesthesia Use: If a child is unable to cope with anesthesia use due to their youngness, then crowns can assist in protecting them from the need of regular tooth extractions or tooth fillings on dental caries.
The Prices of Dental Crowns in Thailand Explained
Thailand dental crown prices range from $300 to $800 depending on the crown material used and the number of crowns being used in a single package deal (leading to possible discounts). Right off the bat, here are the dental crowns prices available in Thailand, specifically the prices of crowns, bridges, or dentures in the Thantakit Dental Center. Incidentally, all their crown packages include a 2-year warranty.
Here's the PFM crown price breakdown.
High Gold: High-concentration gold alloy PFM (porcelain-fused-to-metal) crowns cost THB20,000 to THB25,000 or $578 to $722 (it depends on the size of the crown).
Gold: Gold alloy PFM crowns cost THB18,000 or $520.
Palladium: Palladium alloy PFM crowns cost THB13,000 or $376.
Standard: Standard alloy PFM crowns cost THB10,000 or $289.
As for ceramic crowns, here are their typical costs.
CAD/CAM: Full ceramic CAD/CAM crowns cost THB18,000 or $520.
CAD/CAM with Scanner: Full ceramic CAD/CAM crowns plus intra-oral digital scanner cost THB20,000 or $722.
Finally, here are the prices for implant crowns.
Implant: Crowns on implants cost THB25,000 to THB30,000 or $722 or $867 (it depends on the brand of the implant itself).
Other Thai dental clinics or centers go about their dental crowns prices or pricing a little differently than Thantakit. There are other establishments within the Kingdom of Thailand that instead offer their porcelain crown services in bulk. For example, these other clinics might provide the following:
Six Crown Package Deal: You can acquire six porcelain crown operations for THB104,800 or $2,920 then avail a three-night free stay at a deluxe hotel room within their premises.
Eight Crown Package Deal: There's also the package involving eight porcelain crown operations and a three-night stay for THB139,700 or $3,895.
Sixteen Crown Package Deal: You can also get sixteen porcelain crown operations and a five-night stay for THB273,600 or $7,610.
Twenty Crown Package Deal: They could even do twenty porcelain crown operations and a seven-night stay for THB334,800 or $9,336.
How Much Does a Crown Cost in Thailand Compared to Other Countries?
Which program should you go with? It depends on how many teeth (or empty teeth sockets) of yours need crowns in the first place. The bulk discount or package deal format for dental crowns prices will most definitely appeal to those who require extensive work on their pearly whites while those who have fewer tooth problems can save money by the more individualized or per-tooth pricing of Thantakit. At any rate, a Thai crown operation can be as cheap as $289 or as expensive as $9,336.
In the United States, a crown costs from $600 to $2,500 depending on various factors. Narrowing down the specific dental crowns prices applicable to your individual needs will determine where in that wide price range does your crown package fall into. You can even go below that range altogether by going with a ceramic crown. You can further lower the price of the crown by not paying for it out of pocket and instead using your insurance plan to cover part or the whole cost depending on the stipulated policies.
Materials of the Crown versus Thailand Prices
The price of the crown can also be affected by the different materials that a crown could be made of.
PFM Crown: In Thantakit, the porcelain-fused-to-metal crown costs about THB10,000 or $289 unless it uses a stronger alloy. Palladium alloy costs THB13,000 or $376, gold alloy cost THB18,000 or $520, and high-concentration gold alloy costs THB20,000-THB25,000 or $578-$722 depending on the size of the crown. Indeed, the dental crowns prices tend to vary from clinic to clinic within Thailand, with some even offering bulk discount prices for multiple crown operations.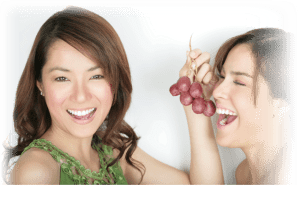 This type of porcelain crown is made of metal, then coated with porcelain, such that the porcelain serves as the enamel and the alloy serves as the dentin. This allows you to have a crown that looks like teeth rather than have a crown that's all metal. They're famously durable yet relatively cheap to create. In terms of aesthetics, a close look reveals the metal base above the gum line. However, most people won't even notice the metal base for the most part.
Zirconium Crowns: Zirconium or zirconia crowns are also available at Thantakit Dental Center. The Zirconia crown and bridge units cost THB18,000-THB20,000 or $520-$578. They're about as expensive as or a little cheaper than your usual PFM gold alloy offerings (especially the high-grade, high-concentration gold alloy crowns), but more expensive than standard or palladium alloy PFM crowns. These crowns are known for their strength.
In fact, they're about as strong and durable as metal without sacrificing their cosmetic pleasantness. In other words, if you want the best of both worlds in terms of PFM crown toughness and all-porcelain crown aesthetics, then you should probably avail of the cost-effective zirconium crown with convincing tooth coloring. These crowns are made to look like teeth while being as strong as metal teeth.
All-Porcelain Crowns: Thantakit also offers all-porcelain crowns as part of its services. Procera, Lava, or Emax crowns cost THB18,000 or $520. Those are indeed some fascinating dental crowns prices for a cheaper alternative to at least the gold alloy crowns.
These crowns are more aesthetically pleasing and relatively more affordable than PFM alternatives, which make them perfect for front teeth replacement. There are some customers who are even willing to pay extra for them and their aesthetic pleasantness, but their Thailand prices ensure that there's no need to do that. They're already available as affordable as possible without sacrificing their quality as tooth-like all-porcelain crowns.
All-Ceramic Crowns: As already mentioned, ceramic crowns that are made using computer-aided design (with 3D software) or computer-aided manufacturing (with 3D printing) cost about THB18,000 or $520 at Thantakit. It becomes more expensive if you include an intra-oral digital scanner into the mix to ensure a perfect ceramic crown fit, with the price going all the way up to THB20,000 or $578.
However, with the Thantakit Dental Center, you can actually avail of the $520-$722 crown as an alternative to PFM, specifically to the cheaper standard alloy ($289) or palladium alloy ($376) as well as the similarly priced gold alloy ($520) and the more expensive high gold alloy ($578-$722). The reason for this is they're more custom-fit to the shape and size of your teeth thanks to computer technology and they come with a more cosmetically or aesthetically pleasing look thanks to their natural tooth shape and color. They're also the best for people with alloy allergies, so PFM is out of the question for them.
Factors Affecting Price
Dentist experience and clinic reputation can also increase or decrease the price for dental crowns. Your options for crowns can be limited by what your dentist is capable of. You obviously can't avail of a crown implant from a general practitioner dentist who isn't certified to do the oral surgery needed to do an implant operation, for example.
What's more, dental crowns prices are also influenced by the skills of the dentist you're availing of. In the case of Thantakit International Dental Center and many other Thailand clinics, you're assured that the clinic is filled with only internationally trained dental professionals who keep up with world-class standards of dentistry instead of just eastern or western standards.
Other factors include the location of the operation, the material being used, and the dental lab responsible for creating the crown. Discounts are also available from the clinic itself, such that they can give out special package deals or holiday specials if they feel like it as incentive for patients to specifically avail of their services.
A clinic can also partner with insurance companies in order to give out various quality offers and dental crowns prices. In contrast, you can avail of Thai crowns for only $300 to $800. In other words, stateside crowns cost double or more than double the price of a typical Thailand dental clinic crown. These Thai crowns are also affected by the above factors, by the way.
Thantakit International Dental Center is Thailand's longest established dental center. Situated in Bangkok, our clinic is renowned across the world as a destination for world-class dentistry, with most of our patients flying to us from Australia.
Contact us today and get a FREE dental consultation.