A dental implant is when you put metal frames or a post into the mouth, positioning them into the jawbone and tooth socket wherein your missing tooth used to be by means of surgery. This procedure entails the studies of dental surgery and dental prosthetics combined. It screws the implant tight unto the jawbone beneath your gums itself. Bone-grafting and gum-grafting might also be called for in case you lack a jawbone thick or dense enough to house the implant completely.
This procedure is mainly a means of mounting replacement teeth unto solid anchors in order to closely simulate the solidness and function of the natural teeth you've lost through the years.
Overview of Dental Implantation
The dental implant is essentially a tooth root replacement made of titanium and is surgically positioned right into the jawbone under the gum line. This post enables your dentist to mount your replacement crown or bridge into that area in a way that makes them more permanent and less detachable or temporary. These implants make your prosthetics not only look like real teeth but act or function like real teeth too. They won't come lose like dentures could.
Implant dentistry can benefit your oral health overall because they don't have to be anchored to other teeth like traditional bridges. If you're thinking about getting implants from the Thantakit Center then you need to take into consideration the following information about their available dental implant packages. You should also have adequate bone density and healthy gums in order to support the implant when push comes to shove, or else it will easily come off at the first sign of resistance.
A bone graft might be called for if your bone is too soft or thin to support an implant. This is also the case if there's lack of bone height in the upper jaw or the sinuses are too close to the jaw, in which case, a sinus lift might be in order instead.
Dental Implant Options at Thantakit Dental Center Explained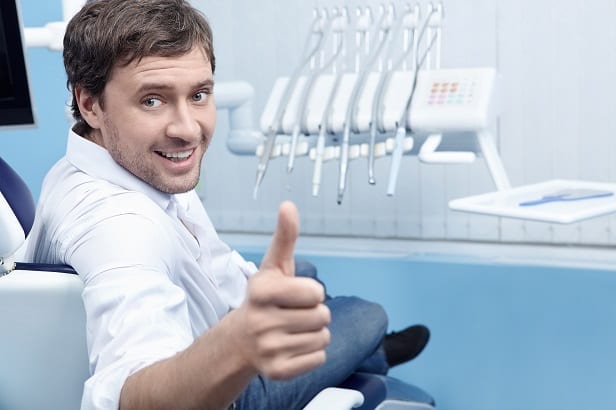 Here are the options for basic implant packages available at Thantakit Clinic according to affordability and implant provider. This refers to the packages that deal with partial reconstruction of the portions of your mouth with one or several missing teeth. An implant or two can help reinforce the dental bridge without having to turn any of the nearby teeth into the foundations of said bridge.
Korean Implant: The single implant with porcelain procedure costs ฿65,000. The 2 implants with a 3-unit bridge procedure costs ฿155,000. The 2 implants with 4-unit bridge package costs ฿180,000. This is the cheapest possible implant available at Thantakit that was developed in South Korea. It's made in such a way that even though it's the least inexpensive option it still holds up to Thantakit's excellent implantation standards. It's affordable yet made to last without compromising on international implantation standards.
Developed in South Korea, Thantakit's Korean Implant option—as opposed to Swiss implants or implants from named companies like BioHorizons, Nobel Biocare, or ITI Straumann—is the most cost-effective solution for implants you can acquire from companies with a wide range of implant solutions ranging from single implant to full-arch reconstruction. The makers of these implants offer value for your investment and have created products that are affordable for a lot of patients with a success rate that's comparable to any other implant system out there.
BioHorizons Implant: The single implant with porcelain procedure costs ฿75,000. The 2 implants with a 3-unit bridge procedure costs ฿175,000. The 2 implants with 4-unit bridge package costs ฿200,000. As far as the value segment of the implant market is concerned, BioHorizons is the leading brand. This is why Thantakit chose it over other affordable brands like Implant Direct and MIS Implants. It's the mid-range option that you can get in order to have an implant that's a little better than the basic yet within-standard package of Korean Implants.
BioHorizons truly adds value for your money or quality for your investment because it's probably the youngest of the top 5 dental companies in the world, with it being established back in 1994, with them being formed by University of Alabama alumni in Birmingham, with them doing thorough research in how to make viable mid-range price implants with high-class quality. Despite their relative youth, 25 years is still a lengthy enough time to allow them to lead the value segment of the market and raise the standard of implant quality across the board.
Nobel Biocare Implant: The single implant with porcelain procedure costs ฿90,000. The 2 implants with a 3-unit bridge procedure costs ฿205,000. The 2 implants with 4-unit bridge package costs ฿230,000. With that in mind, Nobel Biocare is the most common name you'll come across when it comes to topnotch dental implant simply because it's the leading dental implant company in the entire world. They set the gold standard when it comes to implant technology.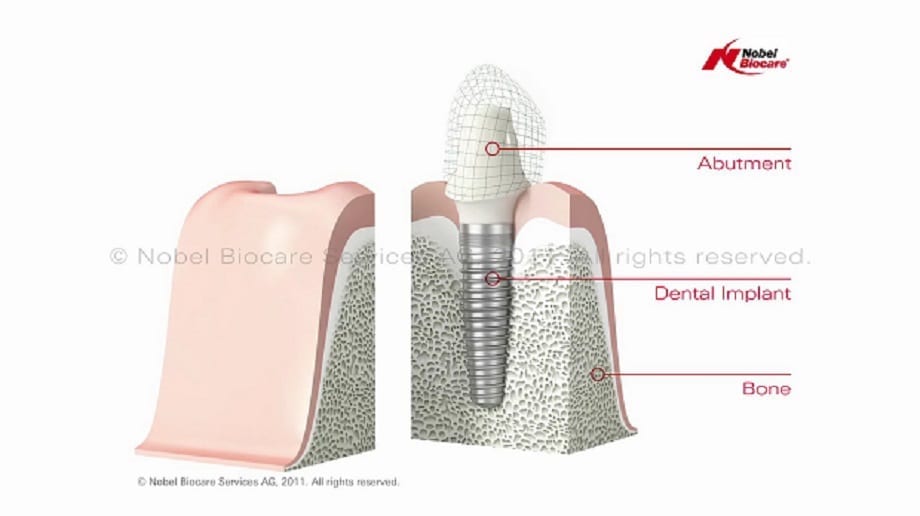 Furthermore, this company is known for its continuous research and development in the realm of implantation and prosthesis, leading to state-of-the-art products that set the bar when it comes to what's possible in implant technology. For many, their only major issue is their cost but in the end, if you want to get the best implant possible in this planet, you should either get a Nobel implant or an ITI Strauman implant.
ITI Straumann Implant: The single implant with porcelain procedure costs ฿90,000. The 2 implants with a 3-unit bridge procedure costs ฿205,000. The 2 implants with 4-unit bridge package costs ฿230,000. With that said, Straumann-brand implants are particularly on the high-end portion of the dental implant market, making it the Pepsi to Nobel Biocare's Coca-Cola or the Ferrari to Nobel's Lamborghini. It's not the leading brand but you'd be hard-pressed to call its implants inferior to its closest competitor.
Like with Nobel Biocare, the main issue most people have with ITI Straumann isn't its implant quality but its prohibitive cost. However, you get what you pay for when it comes to gold standard implant tech. If you can afford a Nobel or Straumann then that is great. However, if you can't take the cost then go for a Korean or BioHorizons value implant. This and Nobel offer the absolute best implant quality though as far as dental implant fixtures in the premium market is concerned, thus justifying their high price point.
Full-Arch or Full-Jaw Reconstruction at Thantakit Dental Center Explained
The Thantakit Clinic provides Final Prosthesis for All-on-4, All-on-5, and All-on-6 implant solutions with reinforced metal substructures and a fully screw-retained, high-impact Kulzer acrylic post can be served as long-term prosthesis. It's precision-engineered to last, unlike traditional one-day teeth implantation that requires remaking the final crowns after 6 months,
Thantakit's final prosthesis lasts for many years and thus requires 5 days to a week to made after the implant has been placed. The extra creation time ensures you durable quality, so thusly the clinic doesn't offer lowered prices with compromised work quality for these prosthetics.
Dentium Full-Arch Reconstruction: All-on-4 implants with Dentium cost ฿320,000. All-on-5 implants with Dentium costs ฿400,000. All-on-6 implants with Dentium costs ฿480,000. Thantakit opted for a branded full-arch reconstruction versus the "generic" Korean implant in order to get patients the best possible affordable choice for this type of service. However, Dentium is actually based in Korea.
It first registered its factory in August 2000 and established Biostech Ltd. for dental implant solutions. It then applied for patents for implant operations and mesh membranes for implant use back in November 2001 and publicly announced its mini implant offerings in October of 2001. Finally, in September 2001, it obtained an ISO 9001 certificate (NQA) for its implant production and operation.
BioHorizons Full-Arch Reconstruction: All-on-4 implants with BioHorizons cost ฿360,000. All-on-5 implants with BioHorizons costs ฿450,000. All-on-6 implants with BioHorizons costs ฿540,000.BioHorizons also has mid-range options when it comes to full-arch reconstructive dental implant technology. This is to be expected from a company that's respected and known for making high-quality dental products for the value market that last longer than Dentium full-arch implants.
They're also quite thorough with their scientific research because unlike premium brands like Nobel Biocare, Straumann, Dentsply Sirona, and Zimmer Biomet, they have to research not only how to make quality implants but use materials affordable enough for the middle-class buyers. This is why they're able to rise above the discount market occupied by companies originating in Korea like Dentium as well as Israel, Brazil, and Argentina.
Nobel Biocare Full-Arch Reconstruction: All-on-4 implants with Nobel Biocare cost ฿400,000. All-on-5 implants with Nobel Biocare costs ฿500,000. All-on-6 implants with Nobel Biocare costs ฿600,000. Yet again, Nobel Biocare comes out on top. Thantakit has chosen Nobel instead of its rival Straumann for its full-jaw restoration services because it remains the King of the Hill as far as premium dental products are concerned, even though Straumann remains hot on its heels.
Furthermore, the best periodontists and oral surgeons prefer premium implant fixtures because they know the difference and less costly implants are mostly there to cater to those who can't afford the absolute best while longing for quality standard implants. Even though Straumann isn't exactly a distant second to Nobel, the latter remains more complete with its dental offerings, such that it's the more trusted brand for full reconstruction. Then again, in the eyes of Thantakit, Straumann outdoes Nobel Biocare in the implants with overdenture department.
Dental Implants with Overdenture at Thantakit Dental Center Explained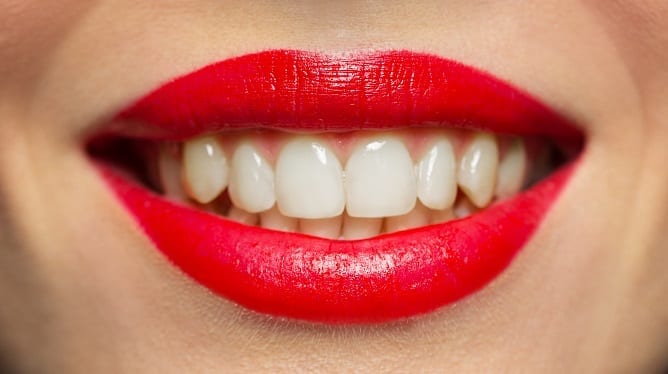 Implants aren't only reserved for permanent bridges and crowns. Thantakit also offers implants with overdenture or false teeth to its patients. An overdenture, incidentally, is a dental prosthesis that covers and rests on one or more remaining natural teeth as well as dental implants or even both at the same time. It's different from a dental bridge because a bridge is a set of teeth prosthetics. It's also removable and not rigid in the mouth. A overdenture has prosthetic gums included on top of the teeth.
This denture has a base that covers more than one teeth, implants, or prepared roots. It's also designed the way that it is because it doesn't only replace the missing teeth but also assists in preserving the alveolar bone and delays the edentulism process, which is also known as toothlessness. Therefore, it's one of the most practical measures available as far as preventive dentistry is concerned. Its clientele consists mostly of elderly people who've lost most but not all of their teeth.
The overdenture either uses a bar abutment that attaches to the implants and is customized to bend the same way as your jaw or the ball abutment that allows for divergent implant angles when you place the overdenture over it. Also, an abutment is the structure used to support overdentures or bridges and crowns better as far as the lateral pressure of the span or arch is concerned, making it fit more solidly over a given surface. As for the costs, they include the following:
Korean Implant with Overdenture: For 2 implants with bar or ball abutment and overdenture, the Korean implant package costs ฿170,000. For 4 implants with bar or ball abutment and overdenture, the Korean implant package costs ฿310,000.
BioHorizons Implant with Overdenture: For 2 implants with bar or ball abutment and overdenture, the BioHorizons implant package costs ฿190,000. For 4 implants with bar or ball abutment and overdenture, the Korean Implant package costs ฿350,000.
ITI Straumann Implant with Overdenture: For 2 implants with bar or ball abutment and overdenture, the Straumann implant package costs ฿230,000. For 4 implants with bar or ball abutment and overdenture, the Straumann implant package costs ฿430,000.
Why Should You Go the Thantakit Dental Center Route?
As far as foreigners are concerned, Thantakit Dental Clinic is a great place to visit with a dental tourism package. This is because even when you take into consideration travel expenses, the prices of Thantakit for implant dentistry and world-renowned implant brands like BioHorizons, Dentium, Nobel Biocare, and ITI Strauman are amazingly low. It's incredible in every sense of the word save for the one that implies it's impossible to be that low without a significant catch and caveat. There's no catch here save for having to travel far to Thailand depending on where you're coming from.
As far as Thai locals are concerned, they go to Thantakit because it represents the best of the best world-class dentistry in Thailand or even the globe. The services here are worth every baht. It's and international-standard with its current owner and head, Dr. Thara Sirikai, remaining available every working day of the week and hands-on with its operations throughout the open clinic hours. This clinic is Thailand's pride and joy that showcases Thai medicine and dentistry as indeed world-class yet affordable. You will get the best possible dental implant operations here with prices that are hard to beat on the world stage.
Thantakit International Dental Center is Thailand's longest established dental center. Situated in Bangkok, our clinic is renowned across the world as a destination for world-class dentistry, with most of our patients flying to us from Australia. Please contact us today – you'll even get a FREE dental consultation.