Medical tourism refers to the process in which patients from the U.S. or Australia go to places like Spain or Thailand to get a medical checkup, procedures, or surgeries at more affordable prices even when you take into account travel expenses.
One of the subsets of medical tourism is dental tourism, which also happens to be one of many tourist attractions available in the beautiful country of Thailand. There, anyone can go to have a "wellness vacation"—get work done on their teeth while enjoying the sights and fine dining of Thailand!
In this article, we'll talk about the different available dental tourism packages in Thailand.
What Exactly Does Dental Tourism Involve?
Thailand, the Land of Smiles, offers dental tours or packages that work like any other tour, but with dentistry involved.
Instead of a visit to the London Natural History Museum or going quad biking at Dubai dunes, you'll instead get your teeth whitened or have braces installed. That's the main appeal of dental tourism or tour packages in Thailand.
They're so affordable that even when you take into consideration the plane ride or taxis from the hotel to the clinic into consideration, it's still more affordable than most local dental packages. In other words:
It's a Wellness Vacation for Better Teeth Health: Some tourists go to Thailand for sightseeing tours or hiking expeditions. Why not spend a fortnight or so there for a dental operation instead? You'll become part of an affordable wellness vacation that combines dentistry with the Thai fine dining and tourism experience.

How Thai Dental Clinics Go About Their Dental Tourism: Some clinics offer all-inclusive luxury services, such as being a dental spa or a dentist clinic and a spa treatment in one package. Others provide tours of the city that end with a scheduled dental appointment complete with food and lodging.

How Much Is Dental and How Much Is Tourism? Some package deals emphasize the dental service over the tourism part, with them giving you food and lodging at most. Others even offer opportunities to literally tour the city before your operation.

Your Options for Dental Tours: Some dental tours cover both the vacation aspect and the operational aspect of the tour. Other tours are more straightforward, with you getting accommodation and a taxi to fetch you from the hotel to the center.
In short, some dental centers have dental tours while others don't. Most clinics do offer lodging and food as well as transportation in one package.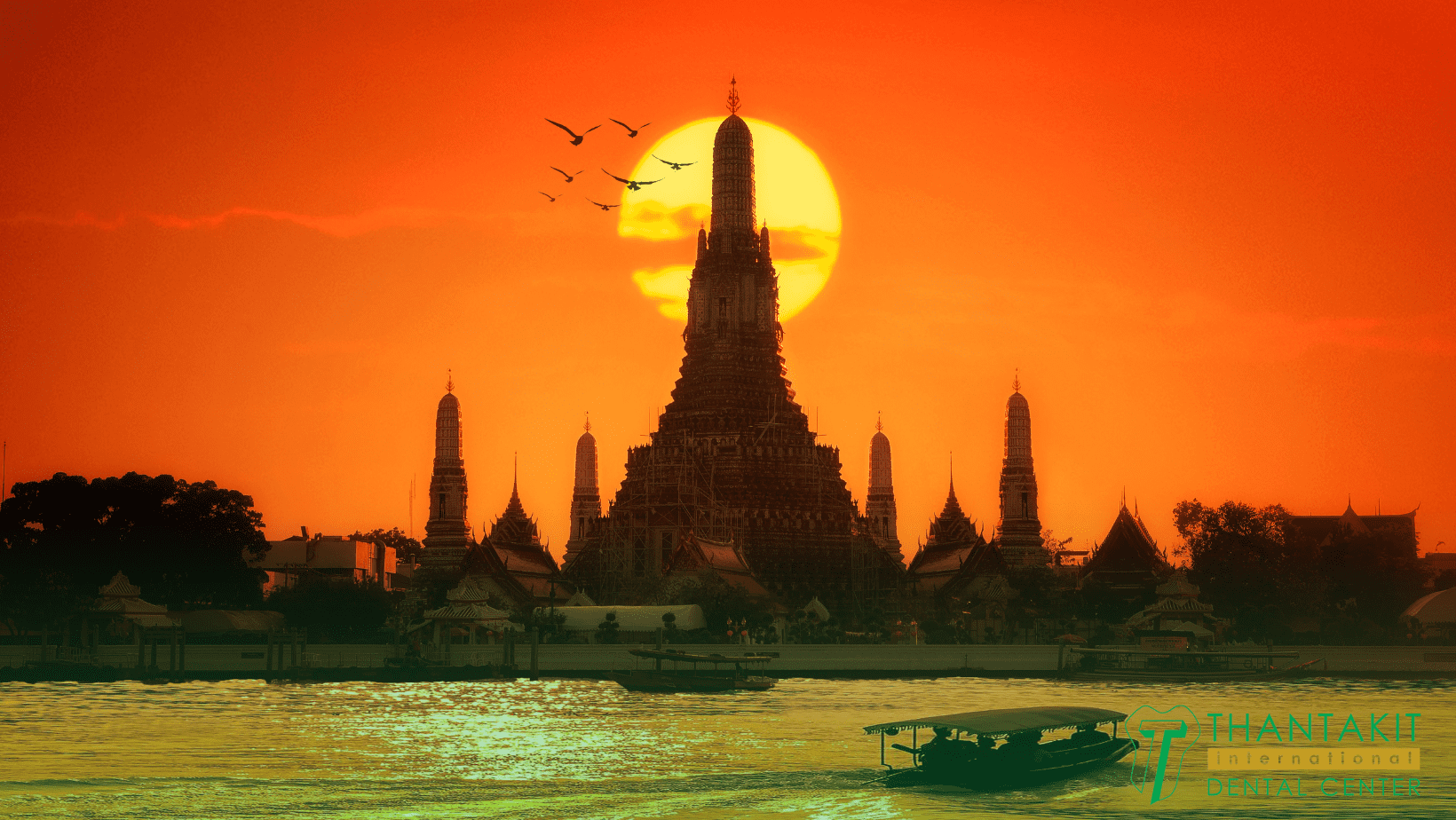 Where is Thailand Anyway?
Thailand is a country in Southeast Asia. It shares land borders with Malaysia, Burma, Cambodia, and Laos while being surrounded by the Gulf of Thailand and the Andaman Sea.
Globally, you can avail of non-stop routes and international flights to Bangkok and other tourist destinations in Thailand, including Pattaya, Chiang Mai, Phuket, and Koh Samui.
The nation is also a sought-after tourist destination sans its dental tourism industry. It's worth a visit as a vacation spot too along with serving as the perfect place to get affordable dental care. The central location of the Land of Smiles makes it the ideal premiere destination for exploration of the rest of Asia.
That means after you're done with your appointment, you can spend your week or month either within Thailand or at other destinations across Asia with the country's low-cost flights to its neighbors.
Thailand itself is a balm for all five senses, from its culture filled with food trips and multiple tropical paradise islands to its active nightlife scene and shopping options.
You will not run out of ways to enjoy Thailand or its capital Bangkok, a cosmopolitan wonderland in and of itself.
What is the Cost of Dental Work in Thailand?
Dental centers like Thantakit have it covered from simple filling operations to all-on-6 implants per arch. They also offer deals like 5-year warranties for most operations.
This chart outlines the savings you can achieve when getting dentistry services in places like Thantakit in Thailand instead of going for U.S. or Australian dental care.
| Procedure | Thailand | United States | Australia |
| --- | --- | --- | --- |
| Composite Filling (per tooth) | $45-135 | $250 | $300 |
| Composite Veneer | $180 | $900 | $860 |
| RCT (Molar) (per tooth) | $470 | $1,500 | $2,700 |
| Teeth Whitening | $300 | $1,500 | $700 |
| PFM Crown | $440 | $1,100 | $1,600 |
| E-Max Crown | $650 | $2,000 | $2,200 |
| Zirconia Crown | $650 | $2,000 | $2,200 |
| All-Ceramic Crown | $650 | $1,500 | $1,800 |
| Single Implant (Titanium) | $1,950 | $5,000 | $5,500 |
| All-on-4 Implants (per arch) | $10,000 | $24,000 | $30,000 |
| All-on-6 Implants (per arch) | $15,000 | $28,000 | $22,500 |
You can even avail yourself of such operations even cheaper when you do it at a dental training clinic with trainees. However, if you want the best-trained dentists or specialists to do it with an included warranty, it's best to avail yourself of expert dental care at Thantakit Dental Center.
Australians and Americans can avail of dental operations at a fraction of the cost of local dentistry offerings. In other words:
In Australia, Thai dentistry is a third of the price of Aussie dentistry.

In Thailand, putting on veneers costs $200 and dental crowns cost $500 or so.

In Thailand, the average cost of dental implants (including the crown) is $1,500.

In Australia, the average cost of dental implants (including the crown) is $6,000.

In the U.S., Thai dentistry is still cheaper, particularly with operations like all-on-6 implants (more expensive in America than even in Australia).
Also, most simple procedures are available at amazingly low prices. You might consider including them in your bill even if you came to the country for a major operation thanks to their affordability.
Why Should You Choose Thailand for Dental Tourism?
Here are the many reasons why Thailand ranks high among the top dental tourism destinations in the world.
High-quality, world-class treatment.

Thai dentists prioritize patient safety and care.

Thai dentists make use of high-tech equipment to carry out their operations.

You can avail of various dental services in Thai dental centers, clinics, and hospitals.

The Thailand dentistry treatments are at least 60 percent cheaper than Western prices.

Dental centers, clinics, schools, and hospitals provide a multitude of dental operation options.

Thailand is a holiday, nightlife, and beach destination in and of itself, making a tour there a reward in and of itself.

The Kingdom of Thailand itself makes up a major part of the appeal of dental tourism there with its mild climate, flora, fauna, and exquisite architecture.

Dentists from Thailand have degrees from the top national dental colleges, with some centers like Thantakit hiring internationally trained specialists for good measure.
Simple procedures like the following are available in Thailand dental tours.
Extractions

Tooth fillings

Cleaning or prophylaxis

Tooth or teeth whitening
More complicated treatments also come at a fraction of the cost, such as the following.
Dental implants

Veneers, crowns, and bridges

Correction of misaligned teeth

Deep cleaning, scaling, and debridement

Root canal treatment (Endodontic operation)

Orthodontics (braces, INVISALIGN, Damon Speed Braces, and so on).

Surgery (gum flap, jaw realignment, wisdom tooth extraction, and so forth)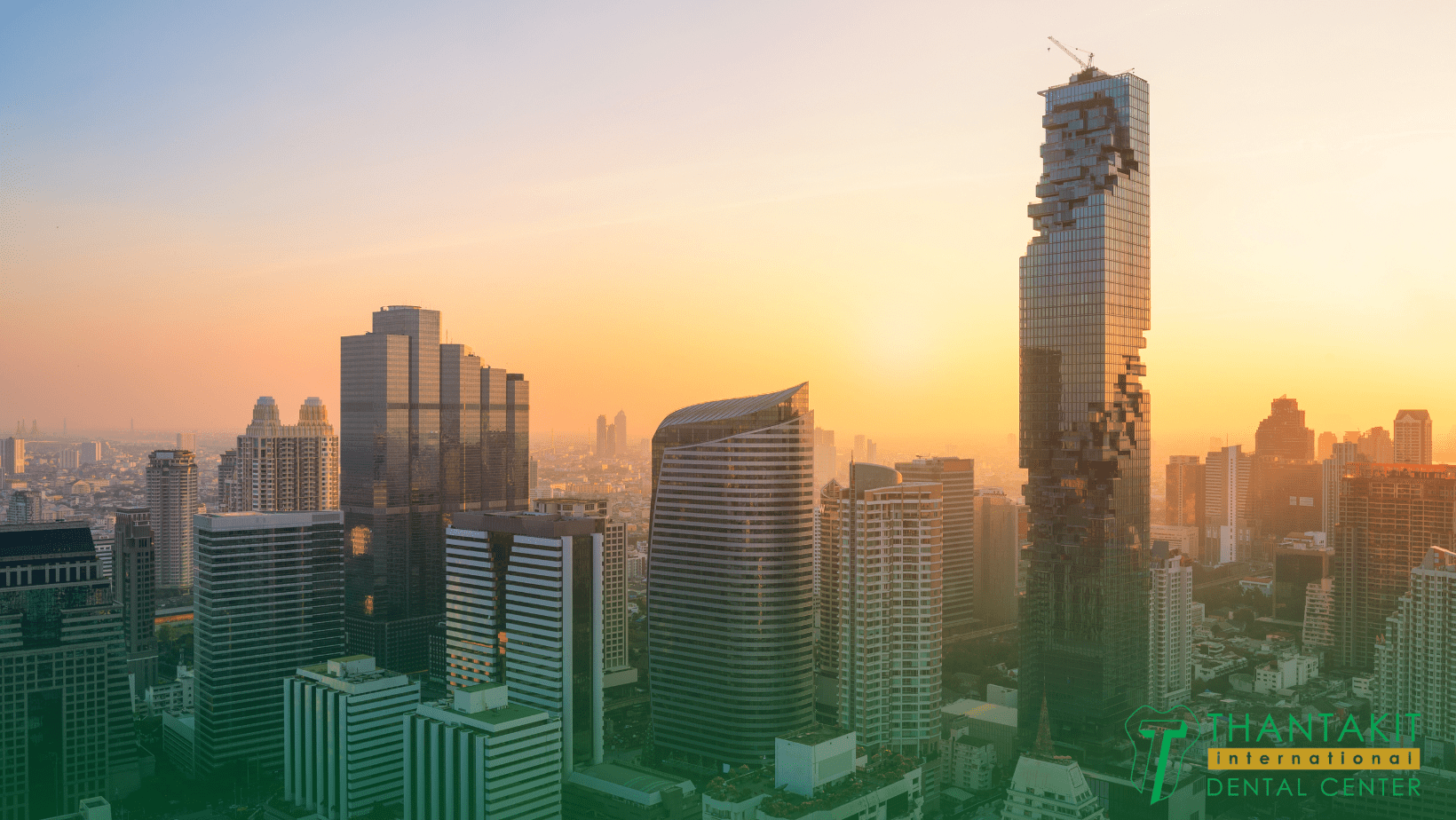 The Many Benefits of Getting Dental Tourism in Thailand
If you wish to get work done with your teeth from bridges to implants and everything in between (like teeth whitening), you won't go wrong with the so-called Land of Smiles. The prices are particularly amazing, even when you take into account insurance coverage.
Here are the many benefits of going the Thailand route for your dental health needs.
Available to Everyone: Thailand dental healthcare is better and cheaper than in most places. They're also available to you whether you're American, American, Asian, or European. You don't need to be a Thai citizen to avail of their affordable healthcare, which is available to both tourists and locals.

Where You Can Avail of Dental Tourism: Aside from Thailand, you can avail of dental tour packages elsewhere nearer to you as an American, Canadian, or European. Asians and Australians are nearer to Thailand, so it makes sense for them to go there instead of elsewhere.

Your Dental Tourism Options: Americans have the option to go cross-country, from state to state, or across the border to get cheaper dental healthcare that isn't covered by their private insurance or Medicare. Europeans like people from France and Germany, meanwhile, tend to go to Spain for affordable dentist services.

High-Grade Dental Work: As many satisfied customers within and outside of Thailand could attest, the affordability of Thai dentistry doesn't imply lower-standard work. In fact, you could get the more expensive dental restoration solutions that require a major investment at competitive prices in Thailand without sacrificing quality.

The Best Dentists in Thailand: Thanks partly to their well-developed healthcare services—among the best in the world—and their medical/dental tourism, Thailand is also home to internationally trained endodontists, periodontists, orthodontists, and general practitioner dentists with world-standard degrees.
You can get bargain basement prices for all sorts of services ranging from tooth fillings to dental implants because of their cost-effectiveness relative to their international-grade quality.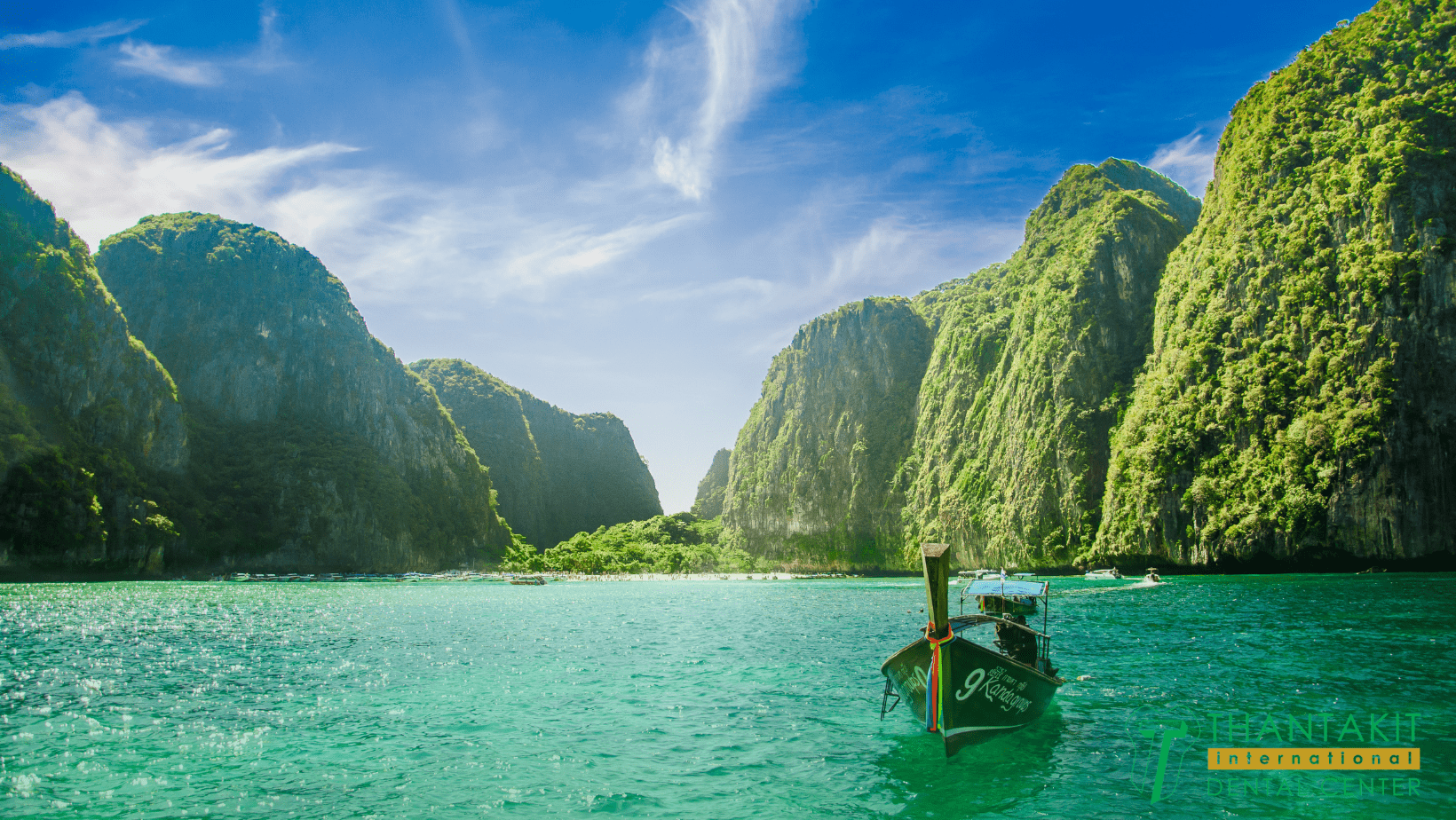 What Westerners Should Expect of Dental Tourism in Thailand
The concept of dental tourism is to get affordable dental work or at least a wellness vacation on top of getting your teeth fixed in another country.
Residents of the E.U. typically avail of this from Spain. Australians have been depending on Thailand for their medical, drug rehab, and dental tourism. U.S. citizens can choose between somewhere closer like the E.U. or far away like Thailand to get their dental tours.
What Thailand Brings to the Table: Why should you go to Thailand for dental care even as a European or American? Let us count the ways.

It's a beautiful paradise of a country, it has excellent affordable healthcare across the board, the exchange rate helps drive down costs, and its dentists are all internationally trained for world-quality service.

Cheaper Even with Travel Expenses: Maybe you lack proper Medicare or private insurance coverage for dental. Or you want something more out of a full-fledged Thailand vacation.

With dental tourism, you can get a round-trip flight on top of food and lodging with your dental operation, and it'd still end up cheaper than a local treatment! Even if it's expensive enough to match local prices, you still get a vacation out of it.

High-Quality Dental Care: You can get even cheaper services from dental schools in Thailand with the caveat that your dental extraction is being done by a student using your operation as a practical exam.

However, for the most part, dental centers and clinics offer cost-effective treatment from internationally trained dentists and specialists. They're just as versed as your local western or local doctors, some even sharing the same degrees.

Cost-Effective Instead of Merely Affordable: Thailand's high-quality healthcare is reflected by its hundreds of private hospitals and its dental centers and hospitals.

They offer cost-effective services at lower prices in Thailand for tourism purposes and because of the exchange rate. The Thantakit Dental Center in particular offers warranties for every operation for good measure.

Get Some Major Work Done: Many people have simpler and cheaper operations done locally then go for more expensive services such as dental implants or installing braces through Thai dental tourism.

Or they could get bulk discounts on multiple crown placement. A major operation helps "justify" going to a faraway vacation destination.

What If You Already Got Dental Insurance Coverage? Some U.S. citizens might opt out going to Thailand if they have dental insurance coverage for wisdom tooth extraction locally. They'd rather go locally if it's cheap enough.

If they lack dental insurance for a major operation or if the out-of-pocket expenses for them are too much, they'd probably go the dental tourism route. Some might go for Thai dental tourism anyway for the wellness vacation aspect of it all.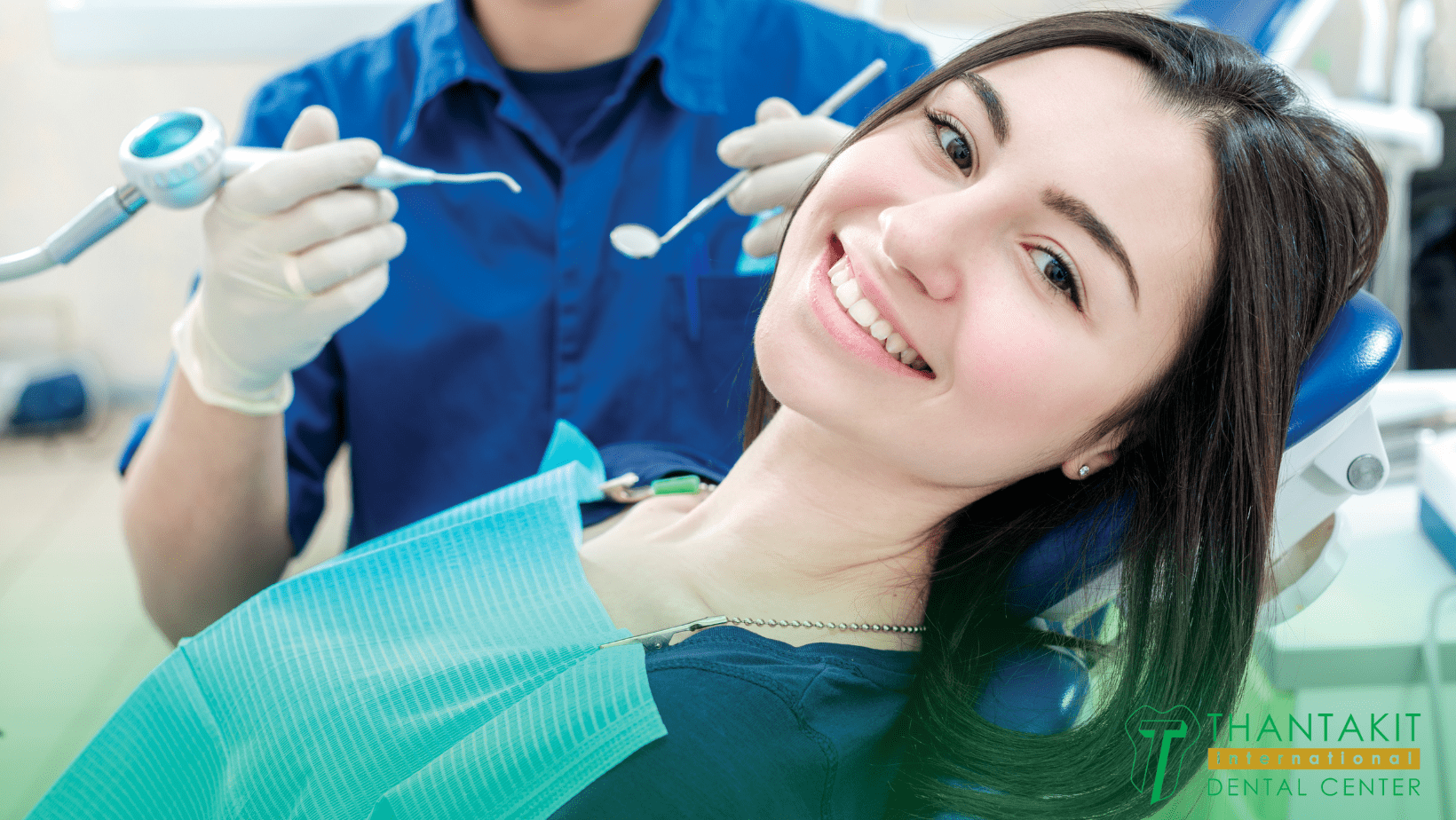 A Summary of Why Thailand Dental Tourism is Simply Irresistible
Thailand is a perfect place for dental tourism exactly because of its high-level healthcare services—among the best in the world—and hundreds of private hospitals available.
A Dental Work Vacation: Dental tourism in Thailand takes away the dreariness of a dental visit by doing so at a quality tropical location with an active nightlife scene and day tours.

A Chance to Relax: Every visit and appointment is scheduled, and your food, lodging, and transportation are covered in one package. No need to stress yourself out and you can tell human resources that this round-trip visit is part of your vacation leave.

Achieve a Brighter Smile: Cosmetic dentistry is more often than not excluded in most dental insurance packages. Therefore, it's encouraging to avail of a dental tourism package so affordable it feels like it's been covered by insurance.

You Can Mix Business with Pleasure! Your business trip for dental work can be mixed with pleasure since it's a wellness vacation at the same time. That means you can see the sights and experience Thailand when you're not scheduled for a dental implant or impacted wisdom tooth removal.
To sum it all up, Thailand is one of the best dental work countries in Asia and even the world. This is why their dental tourism industry is so closely associated with them, earning them the moniker, "Land of Smiles".
The Bottom Line
Thailand dental operations and procedures are "cheap" as in "affordable", not "low-grade". They're pound-for-pound the best dental healthcare money can buy at a discount.
The exchange rate and the dental centers that competitively lower their prices allow Thailand to have quality dental tourism packages for patients abroad with comparable world-class quality to their local dentists.
They can even end up with a wellness vacation of sorts while they're there in Thailand because the sights, sounds, and experience of the Land of Smiles are all accessible to them.
Thantakit International Dental Center is Thailand's longest established dental center. Situated in Bangkok, our clinic is renowned across the world as a destination for world-class dentistry, with most of our patients flying to us from Australia.
Reach out to our friendly team today and get a FREE dental consultation!