A dental implant is a tooth replacement method for anyone that has already had his or her rotted permanent tooth extracted, leaving only an empty tooth socket in its place. Implants are better than dentures because they look and feel like real teeth. It's a combination of an artificial crown lodged into your jaw like a real tooth by surgically placing a metal stud on the empty socket where your original tooth used to be.
One of the ways to get a good dental implant deal that won't remove all the funds from your dental health card or have you end up in debt is to invest in dental tourism or dental tours. It's one of the best ways to get dental implants abroad for an affordable price. It's also like killing two birds with one stone because you get to have a vacation while at the same time tend to your dental needs in one trip.
Researching Clinics and Doctors Online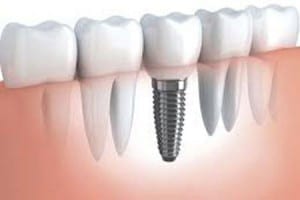 Getting dental implants from elsewhere involves gathering loads of information about dental implant prices and the procedure itself as well as contacting different companies that can arrange for a dental tourism flight. You can also refer to your guide for the sake of getting advice in which clinic nearest the United States offers the best packages around.
You should particularly research about international clinics that are reputable institutions and house the best dentists, periodontists, or oral surgeons who'll be responsible for performing the operation. To be more specific, your doctor should have the following credentials and capabilities for dental implants abroad:
World-class dental school training
Various related qualifications and accreditations

Dental prosthetics
Prosthodontics

A high success rate
Full-time dental implant specialists
Warranties and guarantees in case of implant failures

Having internationally trained dentists can serve as a way to tell if a clinic or hospital adheres to a set of standards and quality you'd expect from stateside dental services. Your clinic is also assured reputable through global dental accreditation. You should be thorough when asking for such credentials from your prospective dental implantation clinic.
What's more, your dental implant specialist should work full time in his own clinic if
Using Online Worldwide Dental Clinic Profiles
Certain sites and services also feature profiles for their partner clinics from all over the world, from Thailand to Turkey. To wit, these sites provide these specific benefits you cannot do without:
Multiple Clinic Search: What you should be specifically looking for are in-depth research into the different clinics and locations available, including the professionals working there, their accreditations, and their history.
International-Grade Clinic: You should specifically search for dental clinics that are international-grade or have dentists that have undergone world-class training. The clinic should also have experience catering to a western and English-speaking audience for clearer communication.
Consolidated Information: These websites have essentially done all the legwork for you, so all you need to do is browse them and go for their dental tourism recommendations for dental implant clinics.
User-Friendly Navigation: The best review sites for dental implant clinics available are those that make it easy for you to navigate their content so that you can easily access specific information without getting lost on their interface.
Relevant Travel Information: These webpages should also list down relevant travel information for dental implants abroad, such as the following.
The hotels in the area
Where the clinic itself is located
The different modes of transportation

Car rental
Taxi
Bus
Train
Walking

Tourist spots you can stop by
Restaurants and malls
FAQ (Frequently Asked Questions) for Getting Dental Implants Abroad
Before you arrange for a dental implant session in a designated country, you should ask your prospective foreign dentist some important and relevant questions, such as:
How much will it cost? Will my insurance cover it?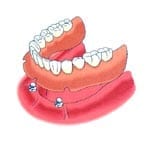 More and more people are getting dental tourism packages and trips to another country to get dental implant treatment done because the costs of this procedure locally (even with dental insurance involved) are quite exorbitant. The entire point of getting dental implants abroad is to end up with cheaper dental rates than what you'd get stateside even when considering the cost of your round-trip plane ticket.
What will I need before my trip?
After discussing dental insurance concerns and coverage with your chosen dental clinic, your chosen doctor should outline what you'll need. If it's a straightforward dentist appointment in a foreign land, you'll probably need a passport, your Visa, a change of clothes, luggage, a Visa or MasterCard credit card, and a map of the clinic. Dentists for dental implants abroad will also require you to bring in your dental records as well to know your dental history.
How long should I plan to be abroad?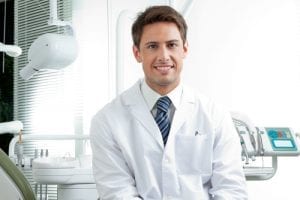 When it comes to dental implants abroad, how long the procedure lasts depends on how many teeth you need implantation with. You typically need two visits or you can stay for about more than a month to save on airfare. You might need multiple visits or an extended stay in whichever country you decided to go to. The first visit typically involves putting in the stud into the tooth socket, requiring a bit of surgery on the gums.
It'll take your gums 6 weeks to heal and it takes 3-6 months for the stud to fuse with the bone. The healing cap is put atop the implant as it heals and fuses with the bone. After fusion is complete, the cap is removed and then a permanent crown is placed atop it. The crown is made based on the impression done of your mouth prior to implant placement.
What kind of aftercare do I need to arrange for when I return home?
Don't eat until the local anesthetic has worn off, for one thing. Take care to only have cold drinks in the meantime for another thing. Avoid hot food and drinks. Also, don't swill or gargle fluid over the area of operation so as to avoid irritation. Don't use your fingers or tongue to disturb the area as well for this will only prolong its natural healing.
You should not undertake strenuous activity or exercise for the first two days too. Following treatment, expect some bruising or swelling to happen that should peak around 2 to 3 days later. This will subside soon after. Reduce the swelling with ice packs held to your cheek. Sleeping with 2 to 3 pillows might also help you out.
Will I be prescribed medication for after the procedure? What kinds, and where can I have them filled?
A wisdom tooth removal (especially the impacted ones that requires drilling through bone) is more painful than having dental implant surgery. Therefore, a prescription of pain pills like OTC Ibuprofen is enough to relieve the level of pain of a dental implant. Certain clinics include a pain control regime that involves 4 tablets (800 milligrams) of generic Ibuprofen, Motrin, or Advil every 4-6 hours as required by the pain.
You can also take stronger pain pills like Vicodin/Hydrocodone if the Ibuprofen alone is inadequate to address your pain. This combination is better than simply taking a narcotic alone. You can also be given an antibiotic in case of infection or inflammation and Chlorhexidine mouth rinse that you should use in a gentle gargling manner.
Are there any guarantees or warranties on the work? What about the implants themselves?

As a rule of thumb, expect your designated international dental clinic to give you a repair or replacement warranty at no cost within five years, especially if it's a world-class clinic offering titanium implant fixtures as the stud that's rooted into your jaw. A good clinic will repair or replace the same material type of any implant prosthetics that you've lost during two years.
The caveat here is that the patient must keep regular call appointments every six months for routine x-rays, examinations, and cleanings at the clinic that did the operation or your own equivalent local offices. What's more, the warranty can be considered void for a number of reasons, including you not following aftercare or appointment instructions properly, neglecting oral hygiene, and failing to present for an annual control examination (among other conditions).
What should I do if something goes wrong with the implant while I'm at home?
You should either contact the dentist who did the procedure and schedule another trip to the country where the operation took place or simply go to your nearest available dentist at your locality if it's an emergency. However, in the context of asking your prospective dentist this question, he'll most likely cite the warranties available that might earn you a free do-over in case of complications.
Check the references of your provider for dental implants abroad and take note of how he'll answer this question while interviewing him. Make sure everything is on the up and up and he won't leave you high and dry in the event of complications. Otherwise, you might need to get your do-over with a more competent stateside dentist after all. Negative side effects are unlikely for those who select reputable implant dentists or an international clinic to do the job.
What are my risks when undergoing dental implant surgery?
Every surgery has risk involved, including implant surgery. However, according to studies, dental implants have a 95 percent success rate in the past decade or so due to advancements in implant technology. However, if you do get worrying symptoms that aren't addressed by your painkillers, consult your dentist right away. Damage to blood vessels, other teeth, and surrounding gum tissue might arise.
You could face dental implants abroad risks such accidental damage of a nerve, resulting in lingering tingling, pain, and numbness for an indeterminate period of time. Improperly placed implant posts can puncture the sinus cavity or induce an infection, so make sure to only get implant work done from certified dentists who are less likely to make such a mistake.
Is there another course of treatment that would be more appropriate for me?
There are several alternative courses available aside from dental implants abroad. When you ask this question to your prospective dental implant expert, expect them to suggest procedures like a fixed bridge that's supported by accompanying teeth. It involves shaving the teeth flanking the gap where your missing tooth or teeth used to be to serve as the base for the crown and new teeth.
There's also the option to avail of partial dentures for that don't require grinding down adjacent teeth but suffer from issues in comfort and stability because dental implants are more rooted into your jaw, so they feel more like actual teeth than false teeth that are made to be removable. You can finally avail of a Maryland bridge or resin-bonded bridge that glues the teeth to adjacent teeth without grinding them down. They're best used to restore front teeth.
What kind of experience does the dentist have with dental implants?
Finally, you should look for a dental clinic with English-speaking dentists that are specifically trained in western dental schools in Australia, Europe, the United Kingdom, and the United States of America so that they can deliver westernized dental care that their (mostly) western patients who wish to lower their costs in case their dental coverage for dental implant operations is less than ideal or affordable. It's better to be safe than to be sorry.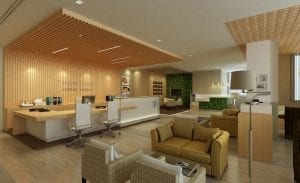 You want to get a dentist that knows how to do dental implants within international standards of quality and includes services like an in-house dental laboratory and certification you can research and double-check with a global accreditation organization. The health insurance marketplace is currently in a quagmire between government-provided universal health insurance and free trade health insurance (a rock and a hard place), so it's reassuring to know that there's a third option available.
These questions should be asked because communication is key to establishing a doctor-patient (or dentist-patient) relationship wherein everything is on the "up and up when it comes to doing dental implants abroad. The queries also assist the dentist in doing their dental implantation job correctly while at the same time helping you build trust with him since he's there to clarify to you what to expect from the procedure.
Thantakit International Dental Center is Thailand's longest established dental center. Situated in Bangkok, our clinic is renowned across the world as a destination for world-class dentistry, with most of our patients flying to us from Australia.
Please contact us today and get a FREE dental consultation.