For decades, whenever you need a dental cap or crown, your dentist had to get molds of your teeth in order to make a teeth impression of sorts. A tray of goopy putty was used back in the day to make a 3D or three-dimensional model of the prepared set of teeth. Through this mold, a dental laboratory could customize and craft a new crown or set of crowns. Nevertheless, as everyone goes through the 21st Century's technology advancements, this traditional method of crown creation has been replaced with high-tech virtual models.
The Spread of Digital Intra-Oral Scanning Popularity
If you ask a dental technician or dentist about this digital development within the dental industry, you'll likely get two differing answers. From the point of view of the dentist, this innovation has only spread in the last few years and involves intra-oral scanning, 3D printing, and digital prints. From the point of view of the dental technician, dental laboratories have been making extensive use of the digital development since the early 1990s, which was also when the commercial digital document scanner came into prominence.
This makes sense because in the past, labs have the choice to either create crowns from molds or from digital data offered by the most high-tech clinics of the Nineties. Since then, quite a number of technologies have emerged in the dental market, which created a high level of competition among labs. At present, in the 2010s, the dental laboratories have up to 95 percent digital equipment. By the 2020s, the majority of dental labs and clinics will have probably gone digital.
How Digital Dental Impressions Technology Works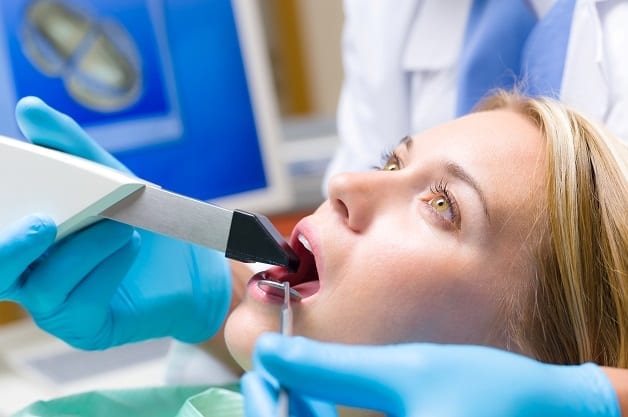 Digital dental impressions technology makes use of handheld wands that utilize a digital camera and reflective dust in order to get an impression. Other dental scanners instead employ laser or x-ray scanning technology in order to make their impressions.
At any rate, the process for the first stage of restoration, which involves prepping the dental surface, remains nearly the same.
Preparation and Dental Filling Shaping: Initially, the dentist must get rid of any tooth decay by drilling or scraping it off from the diseased teeth to prevent its spread. From there, the remaining teeth must be further shaved and sculpted in order to ensure that the filling or crown can be fitted perfectly. This enables the teeth to be restored in a functional or even its original shape, size, usability, and appearance.
Symbiosis Between Technician and Dentist: The dental technician and dentist works in symbiosis with one another when it comes to creating new crowns based on digitally scanned dental data. Both are dependent on one another when it comes to doing their job. It's a huge leg up for both parties to switch from goopy molds to digital scans. Patients also prefer digital over "analog" or "manual" dental impression creation.
Health and Practical Reasons for Digital Dental Scanning: There are health and practical reasons behind the development of digital dental impressions technology. In terms of practically, digital scanning is a smooth technique that produces a safe, high-quality product with a perfect fit. In terms of pure health reasons, it's safer to scan digitally versus molding the entire mouth and risking choking. At its safest, the molding technique is highly uncomfortable.
Open Systems of Treatment: In dentistry, it's important for dentists to make use of open system treatments that aren't tied to certain production flows. They should also come with the ability to evolve and incorporate technological improvements in order to better compete against each other in the open market. Ironically, digital dental impressions are about as moldable as the traditional dental molds they've replaced.
Dusting Reflective Material: Afterwards, the area gets reflective material dusted on it instead of using the goopy impression material of the past. This allows the small scanning wand or intra-oral digital scanner to create multiple images of the tooth surface. This allows for a more accurate crown with fewer after-the-fact drill adjustments when push comes to shove.
Digital Impressions on the Computer: The wand's data is transferred to a computer component. The separate images are then combined together into a 3D image, which is turned into a CAD or computer-aided design file wherein the dentist can make the right shape of crowns. The CAD is a file that the dental technicians can offer data to the dentists with and use as a means to aid the precise creation of restorations like crowns and veneers.
Intra-Oral Blue Wavelength Scanning for Teeth: The dentist can specifically avail of a scanner that makes use of the blue wavelength of light to accurately capture the nooks and crannies of the tooth surface on a nigh-microscopic level, which results of a precision 3D virtual model once everything is said and done. This has allowed intra-oral scanning procedures to grow stronger and stronger within the industry of dentistry.
Decreased Production Time and Clear Communication: Digital dental scanning comes with the advantages of clear communication between dentist and dental technician (because otherwise it won't work) and decreased production time compared to the traditional mold. It's also easier to do rescans with a scanner versus the infamously uncomfortable mold that the dentist has to apply to your inner mouth manually.
Delegation Advantages on the Dentist's Part: Dentists can delegate different tasks to different people when using the digital impressions route in dental restoration creation. For instance, nurses can perform dental impressions easier than before, so now there's no need for the dentist himself to make the scan since scanning is something a nurse can do versus putting on a dental mold. It's also easier to communicate with dental technicians when it comes to digital impressions.
The Dentist Has a More Active Role in the Manufacturing Process: Before with traditional dental impressions, the dentist depended more on the laboratory to create the right size and design of crown or veneer, making adjustments with his drill after the fact. Now with digital dental impressions the dentist can more actively fix and do more adjustments with the crown design due to its increased adjustability and precision.
The Modifiability and Adjustability of Digital Dental Impressions: The manufactured crown might involve adjustments to your bite as well as your teeth. So on top of restoring your teeth, the dentist and the laboratory can also adjust teeth design to alter your underbite or overbite. After all, this digital technique opens itself up for easier ways for dentists and technicians to trace sources of errors, allowing for easy adjustment of the CAD file every time.
Live Connection with the Digital Scanning Tools: Dentists also have the option to connect live via Internet with digital scanning equipment. This technology has become advanced enough to allow deep dentist participation when it comes to restoration synthesis. Now both dental technicians and dentists in different cities or counties can look inside the patient's mouth and decide together what the best option for dental restoration is.
Patient Participation When It Comes to Digital Dental Scans: The patient can also participate when it comes to his options in terms of dental restorations based on his dental scans. Through the live feed, he can get info from the expertise of both the dentist and the technicians tasked to manufacturer his replacement teeth. This is much faster and more efficient than waiting for the molded impression to be sent from clinic to lab.
Open Communication and a More Intricate Process: The patient can take the opportunity to ask more about the procedure while he's still there thanks to live feed scanning tech instead of going home and discovering the details later. This process allows for a better end result that the patient approves of and is well-aware of. No one is left in the dark and a larger number of potential restoration solutions are made available at higher quality to boot.
Implementing Changes and Digital Dental Rescans: Once your bite or gum line has changed significantly since the last scan then a rescan might be called for. For example, if the scan was taken while your gums are inflamed and in the next visit, there's a significant change in crown fitment once the gum inflammation gone, it necessitates a rescan. Thankfully, rescans of dental impressions are quite effortless to do.
Examination of the Bite and Tooth: The dentist can closely examine the imperfections, cavities, cracks, and misalignments with your teeth and bite in order to know what additional prep work is needed in order to put in the new filings, veneers, and crowns to correct the appearance and function of your teeth. Digital scans are less limited and have a higher ceiling of adjustment than what you can do with traditional molds.
Completed Preparatory Work and Image Capture: After the image capture and prep work is done, the images in CAD form are then sent onto the laboratory for fabrication purposes. The crown is then made or 3D printed based on the computer design. Virtual dental CAD allows dentists to create accurate crowns or fillings that are made after a single office visit. This varies from clinic to clinic, of course, thus making this benefit come in a case-by-case basis.
The Benefits of This Technology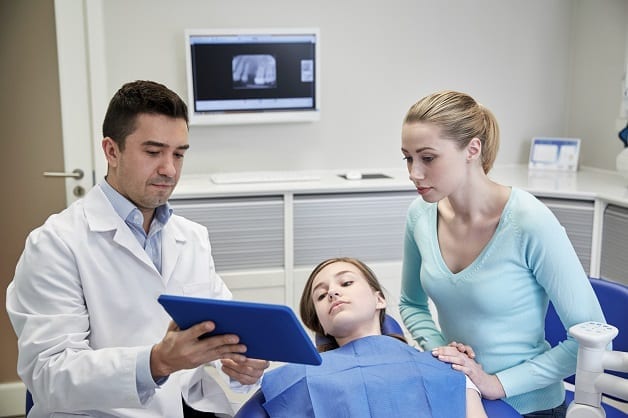 Here are the many benefits of this scanning technology compared to the goop-based impressions of yesteryear. All state-of-the-art dentist offices stateside and abroad make use of this innovation as their gold standard in crown creation.
Much more precise than molds.
Adjustments are much easier to do.
The scan itself is quick and redoable.
There's a profound speed difference.
It's leaner and less smudgy than molds.
It's more hygienic and involves less dentist contact.
No rubber-like material is put into the patient's mouth.
You won't feel like gagging while an impression of your teeth is taken.
It's less uncomfortable to patients than traditional dental impression materials.
People who suffer from anxiety attacks prefer this dental impression technique.
It's so fast the dentist can sometimes fabricate your restoration in one dental visit.
Traditional dental impressions take more time to fabricate than digitally aided ones.
It has become the new standard in modern dentistry in the 21st Century rather than an optional upgrade.
Plastic teeth alternatives can also be easily designed for you to try out like shoes, to see which one is the best fit for you.
This is the ideal service for the fabrication of dental restorations such as new fillings, veneers, and crowns for the teeth.
Live feed communication allows for quick and involved communication between the patient, the dentist, and the dental technician.
The patient can get to see a 3D impression of their teeth, so they're not left in the dark in regards to what needs to be done to restore them.
The patient can also get a preview of what their teeth will look like after the operation is over using the same 3D technology to scan them.
Closer communication between dentist and technician, allowing both their expertise to create a better crown, veneer, or filling result every time.
You can get an immediate assessment of whether or not your teeth have been properly prepared for restoration and crowning can be made with digital tech.
Digital Impression Technique in The Dental Industry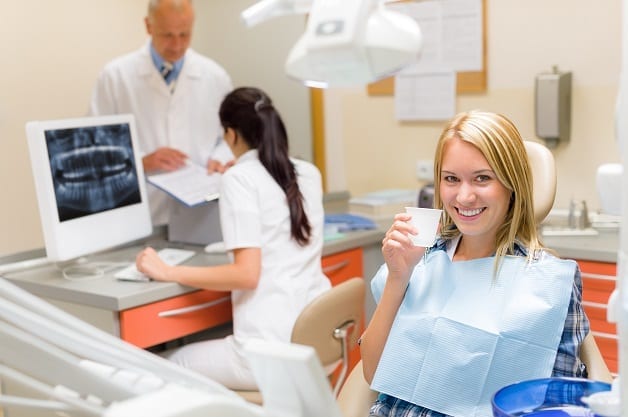 Intra-oral scanning is a technique that has earned its good reputation. More to the point, many dentists and dental technicians agree that the digital way of handling crown fabrication is much easier using these digital or virtual solutions compared to making molds with goop put inside the patients' mouths. What's more, patient experiences with crown creation have improved significantly with the dawn of digital scanning.
Within the dental industry, this digital development is on the rise. It has actually become the standard in any modern or international-grade dental clinic that's worth its salt. The mold method still exists the same way horse and carriages still exist despite the ubiquitousness of the automobile or horseless car(riage). Digital scanning of the teeth for restoration purposes will most likely end up as the new normal in the dentistry industry, with mold-based dentistry going the way of the dinosaurs or barbershops doing surgical procedures.
Thantakit International Dental Center is Thailand's longest established dental center. Situated in Bangkok, our clinic is renowned across the world as a destination for world-class dentistry, with most of our patients flying to us from Australia.
Please contact us today and get a FREE dental consultation.