Do you have loads of problems with your teeth that won't get covered by simple teeth fillings, orthodontics, single dental implantation, or false teeth? Then it might be time for you to avail of full mouth dental reconstruction or restoration. As its name implies, full mouth dental reconstruction involves rebuilding and/or replacing some or all of the teeth in a given patient's mouth.
It's your best bet when it comes to turning back the clock on your new teeth. Although expensive and involving multiple dental implants, it's worth it because it can turn back time on your appearance, making you look 20, 30, or 40 years younger.
When Is Full Mouth Dental Reconstruction Recommended?
Full mouth reconstruction involves teeth restoration, bite restoration, and muscle restoration so that you'd end up with a natural-looking smile, a youthful-feeling condition, and great cosmetic improvements to your face and jaw shape, among other multiple benefits. It's characterized by how much more detailed and expensive it is compared to other procedures. In fact, it usually entails the use of multiple cosmetic procedures at the same time, from dental implantation to putting up dental bridges and rows of false teeth.
There are dental problems exhibited by patients throughout their mouths that should require comprehensive treatment with a final plan or vision of a result that improves both the function and aesthetics of their oral and dental systems when push comes to shove. They may exhibit issues requiring fixing such as worn teeth through bruxism, cracked or broken teeth, numerous teeth with large fillings that have failed due to extensive tooth decay, and multiple mixing teeth that have affected the effectiveness of their bite.
What Is the Definition of Full Mouth Dental Reconstruction?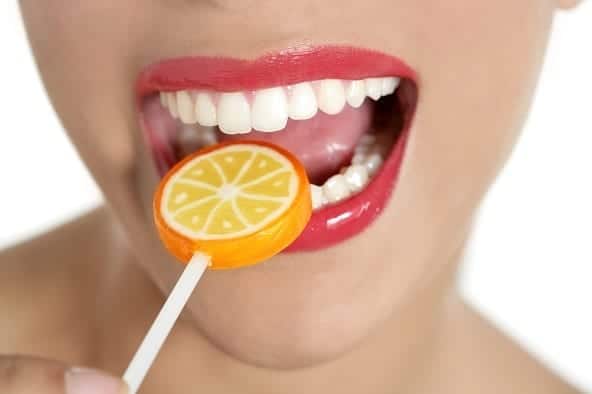 Full mouth restoration or reconstruction can return to you all your teeth and rebuild your smile to something more natural-looking. If you've lost loads of your teeth or all of them due to severely worn-down teeth, fractured teeth, injury, trauma, and tooth decay as well as issues with jaw positioning, you can use this service to fix your jaw, teeth, and mouth back to perfection. It's both a cosmetic and functional kind of service.
What Dental Reconstruction Usually Entails: The set of procedures included in full mouth reconstruction is designed to do a variety of goals, particularly treat diseases of the mouth, replace worn-out dental work, address gum and jawbone damage, correctly incorrectly seated jaw joints and faulty bites, repair damaged teeth, and replace missing teeth, among many other purposes and benefits.
Full Mouth Dental Reconstruction Is Defined by Its Comprehensiveness: Whenever you're dealing with multiple oral health problems, necessitating a myriad of extensive reconstruction procedures in a short period of time, then full mouth dental reconstruction is called for. If you can deal with individual dental and oral procedures one by one over an extended period of time, It's typically offered as a discounted package to help ease the expensiveness of normal multiple procedures.
Soft and Hard Tissues of the Mouth: The human mouth is composed of soft and hard tissues. Your mouth's soft tissues include the lips, inner cheeks, tongue, and gums. Meanwhile, your oral hard tissues include your teeth and jawbone. There are also connective tissues that hold the various oral structures together, like your blood vessels and nerves. These are the tissues you should take into careful consideration when planning out your full mouth dental reconstruction.
Relationship Between Upper and Lower Teeth: Full mouth dental reconstruction also takes into consideration the relationship between your upper and lower teeth, particularly their occlusion how these teeth work together with your jaw joints. A human mouth that functions healthily depends on all these systems working together in perfect harmony. When any or all of them are compromised, your oral health is affected.
Combined Independent Reconstruction Procedures: Full mouth dental construction may be advised even though each of the reconstructive procedures involved in it can be performed separately and independently among each other in case you want to essentially do a complete overhaul with your mouth without having to delay anything and do individual procedures one at a time.
Oral Cancer and Full Mouth Dental Reconstruction: A special kind of full mouth reconstruction is called for when dealing with oral cancer. The patient is required to undergo that doesn't only involve missing teeth replacement but restoration of missing oral cavity structures. Naturally, this is on top of chemotherapy and immunotherapy to get rid of the cancer itself.
More Than a Smile Makeover: Thusly, the treatments can include dentures, dental implants, bridges, crowns, veneers, inlays, and onlays among other services. The goal here is to improve the patient's chewing efficiency on top of the aesthetics of his smile. There are also patients where orthodontics might be used to facilitate the best possible outcome in terms of dental form and function.
What Are the Estimated Costs for Full Mouth Dental Reconstruction?
The cost of full mouth dental reconstruction is quite heavy in light of the fact that it's a combination of multiple dental procedures designed to combat multiple oral health problems. It varies widely from patient to patient, particularly when it comes to the severity of the dental problems and the procedures involved in fixing them.
The cost can range from a whole month's salary to the price of a new truck or car. You can lower costs by your dental insurance or opting for the dental tourism route in places where dental care is much cheaper. The factors that can influence full mouth dental reconstruction cost include:
Anesthesia fees
The number of visits involved
The types of materials used for restoration
If the treatment plan requires specialists or not
The number of treatments and services included in the tailor-made reconstruction bundle
Your dentist office's financial coordinator should determine a more accurate estimate after you've been quoted an initial price range for the combined treatments commonly included in your full mouth dental reconstruction plan. You should expect a ballpark figure that's off by a few hundred dollars before getting to the nitty-gritty of the costs later on. The cost breakdown typically looks like this:
Dental Filling Costs: Tooth-colored feelings to hide dental caries or cavities can cost between $150 and $200 per filling used. When you avail of dental tourism packages (such as those offered in Thantakit), the cost can go drastically down between $30 and $40 per filling.
TMJ Treatment Costs: TMJ treatment can cost between $100 and $10,000 or even more, which depends on the extent of the treatment and how bad the TMJ issues are. It's also much cheaper in places like Thantakit Dental Clinic in Thailand to do TMJ treatment, which hovers only around the low hundreds.
Dental Crown Costs: The cost of dental crowns can range between $600 and over $1,000. The type of material used to make the crowns serve as a major price factor for sure. In dental tourism packages elsewhere, the cost is reduced to about $300 but can still reach $1,000.
Dental Implant Costs: Dental implants can cost between $2,000 and $7,000 for each implant depending on where you're getting them done and the number of teeth that requires replacement. When you want it done overseas, it's roughly the same price.
Dental Bridge Costs: Dental bridges are typically used as the more affordable alternative to dental implant restorations. They can even end up free depending on your insurance coverage. The costs of these bridges vary greatly.
Inlay and Onlay Costs: Onlays and inlays typically cost between $650 and $1,200 per tooth. Again, the materials used for them can influence how costly or affordable they are. Overseas (including leading Thailand dental clinic, Thantakit), you can avail of them at a price range of $375 to $560 per tooth.
These treatments are the most common ones included with the breakdown, so the full price of a full mouth dental reconstruction can still balloon depending on dentist fees, specialist fees, and other treatments such as bruxism therapy and orthodontics.
Who Are the Candidates of Full Mouth Dental Reconstruction?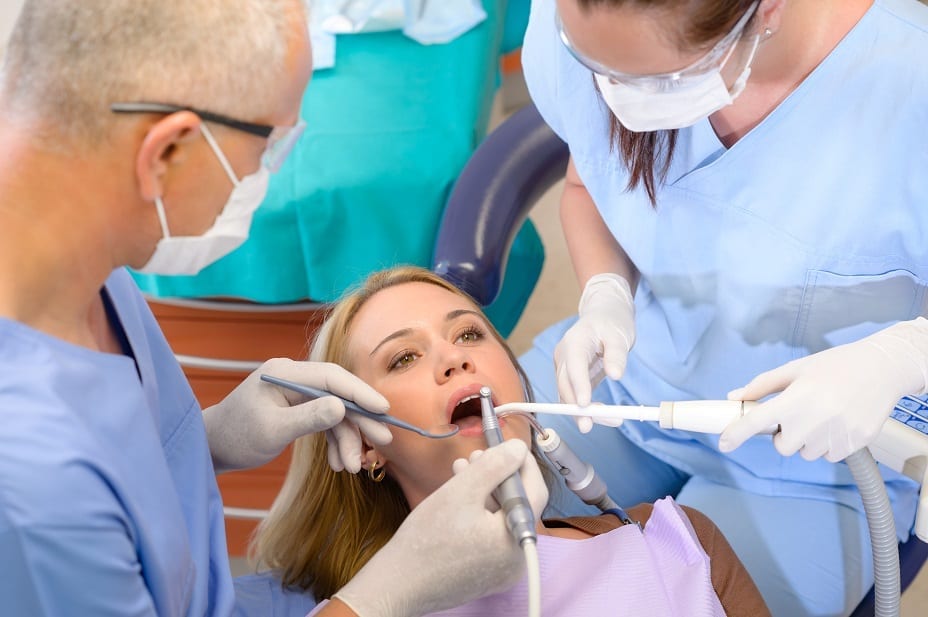 If you're someone who has multiple oral problems affecting all or most of your teeth, then you'll need to avail of full mouth dental reconstruction, which is a group of procedures bundled under one package or oral restoration plan. You should specifically be someone who requires more extensive oral surgery but don't have heart issues that could serve as complications barring you from surgical solutions.
On the other hand, you should also be healthy enough to receive general or local anesthesia as well. Patients with special needs will require a special kind of dentistry that use dentists experienced enough to handle their specific cases. For example, there are a number of patients who were born with issues such as the following:
Amelogenesis: This involves enamel formation on teeth that starts when the crown is forming during the advanced bell stage of the development of your teeth and after dentinogenesis or the formation of the first layer of dentine happens. Even though dentin should be around for enamel formation, ameloblasts must also be present for dentinogenesis to resume as well.
Ectodermal Dysplasia: This is actually a group of conditions wherein abnormal development of the teeth happens. This also refers to abnormal skin, hair, nails, or sweat glands development as well. Because of the abnormalities of your teeth that have compromised the health of your mouth and its bite, reconstruction of the teeth from the ground up might be called for.
Dentinogenesis Imperfecta: As mentioned above, dentinogenesis is the stage in teeth development wherein the first layer of dentine is formed. Therefore, dentinogenesis imperfecta or imperfect dentine formation is a disorder of tooth development that's typically requires reconstruction because it leads to translucent, discolored, blue-gray or yellow-brown teeth that are weaker than normal.
Patients suffering from the abovementioned conditions specifically require extensive teeth restoration due to the genetic nature of their sicknesses or oral complications. Provide your dentist with your health history and medications you're taking during the consultation phase. To wit:
Dental Patients with Certain Conditions: Patients with certain autoimmune diseases or heart problems might require special considerations before undergoing full mouth dental reconstruction. In fact, some of these patients might be outright refused treatment or made to sign waivers that absolve dentists of any complications that might root from these procedures.
Issues with Oral Health Maintenance: Patients who take illegal drugs or cannot/won't maintain good oral health will most likely not get long-lasting effects from the full mouth dental reconstruction. Ditto when it comes to patients who consume copious amounts of alcohol or smoke heavily since these vices also compromise the effects of reconstruction and their oral health in general.
Age Concerns Regarding Treatment: Younger patients tend to recover quicker and respond more readily to the multiple treatments involved with full mouth dental reconstruction, although this isn't always the case. Most of the time, the older the patient, the riskier the dental or medical procedure becomes. Dentists also usually resort to using detachable false teeth.
Older Patients and Full Mouth Dental Reconstruction: Naturally, less invasive procedures might be called for with older patients. Senior citizens or patients who are over 80 years of age may fare better with availing of mini dental implants instead of outright traditional dental implants that require more gum cutting and jawbone drilling of the tooth socket.
In many ways, a full mouth dental reconstruction requires the dentist to make full use of his whole bag of tricks or everything he has ever learned in dentistry school more often than not. The procedure also combines cosmetic dentistry with the science of restorative dentistry for the sake of improving the beauty, function, and overall health of your mouth. Its treatments involve the following:
Restorative Dental Treatments: This includes onlays, inlays, fillings, bridges, dental crowns, and dental treatments.
Periodontal Treatments: This includes periodontal surgery, root planing, and scaling.
Implant Dentistry: Dental implants can be used to restore missing teeth by replicating them from crown to root.
Oral Surgery: This includes tooth extractions, hard and soft tissue grafting, and root canal therapy or removal of an inflamed root canal before it's replaced with inert compound and a crown is placed atop the tooth that's been killed.
Orthodontics: This includes retainers, expanders, spacers, traditional metal braces, or Invisalign technology or braces that are clear and almost invisible upon first glance.
Bruxism Treatment: This includes therapy for resolving teeth grinding and symptoms associated with it.
Neuromuscular Dentistry or TMD Treatment: This includes correcting problems involving your bite and the TMJs or temporomandibular joints.
Cosmetic Dentistry: This includes gum recontouring, dental bonding, teeth whitening, and porcelain veneers.
It's Ultimately a Comprehensive Yet Worthwhile Restorative Procedure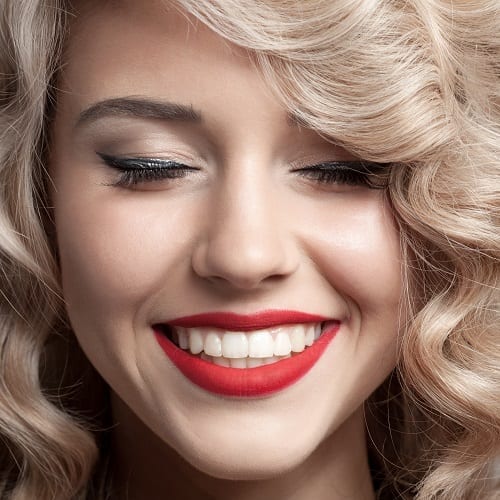 If your mouth has gone through years and years of neglect, then you can depend on the restorative capabilities of the full mouth dental reconstruction to help you out. It also offers you ways to achieving a Hollywood-worthy smile you've always dreamed of having in case you want to do an overhaul on your crooked teeth. There are custom options that are tailor-made to ensure your every personal need and goal is met.
This procedure involves the optimal integration of a number of techniques for dental restoration. You want to look for advanced dental laboratories, state-of-the-art equipment, and cosmetic dentists. Some clinics even offer sleep dentistry. They should be able to uniquely able to do full mouth restoration in maximum comfort and minimum time.
Thantakit International Dental Center is Thailand's longest established dental center. Situated in Bangkok, our clinic is renowned across the world as a destination for world-class dentistry, with most of our patients flying to us from Australia.
Please contact us today and get a FREE dental consultation.