Various nightmare scenarios can send people searching how to find the best dentist in Bangkok or whatever city they may be in. For example, maybe your teeth became more sensitive than usual, and toothpaste for sensitive teeth is not helping, and you start feeling a throbbing pain pulsating through your nerves so much that you couldn't eat.
It's obviously time to see the dentist. However, what if you lack dental coverage in your insurance plan? Or you don't have an insurance plan and you have to pay out-of-pocket for a dental extraction, wisdom tooth removal, and/or root canal therapy?
How to Find the Right Bangkok Dentist for You in 2022
As one of the most visited cities in the world, beautiful Bangkok symbolizes the treasures you could find in Southeast Asia. It enjoys a huge tourist influx from all over the globe, especially China and especially before the pandemic came about back in 2020.
It's currently going back to 2019 levels of tourism as 2022 rolls around. If you wish to know how to find the best dentist in Bangkok, it's harder than you think not because of a lack of choices but instead because of a plethora of choices.
Enter Southeast Asian Dental Tourism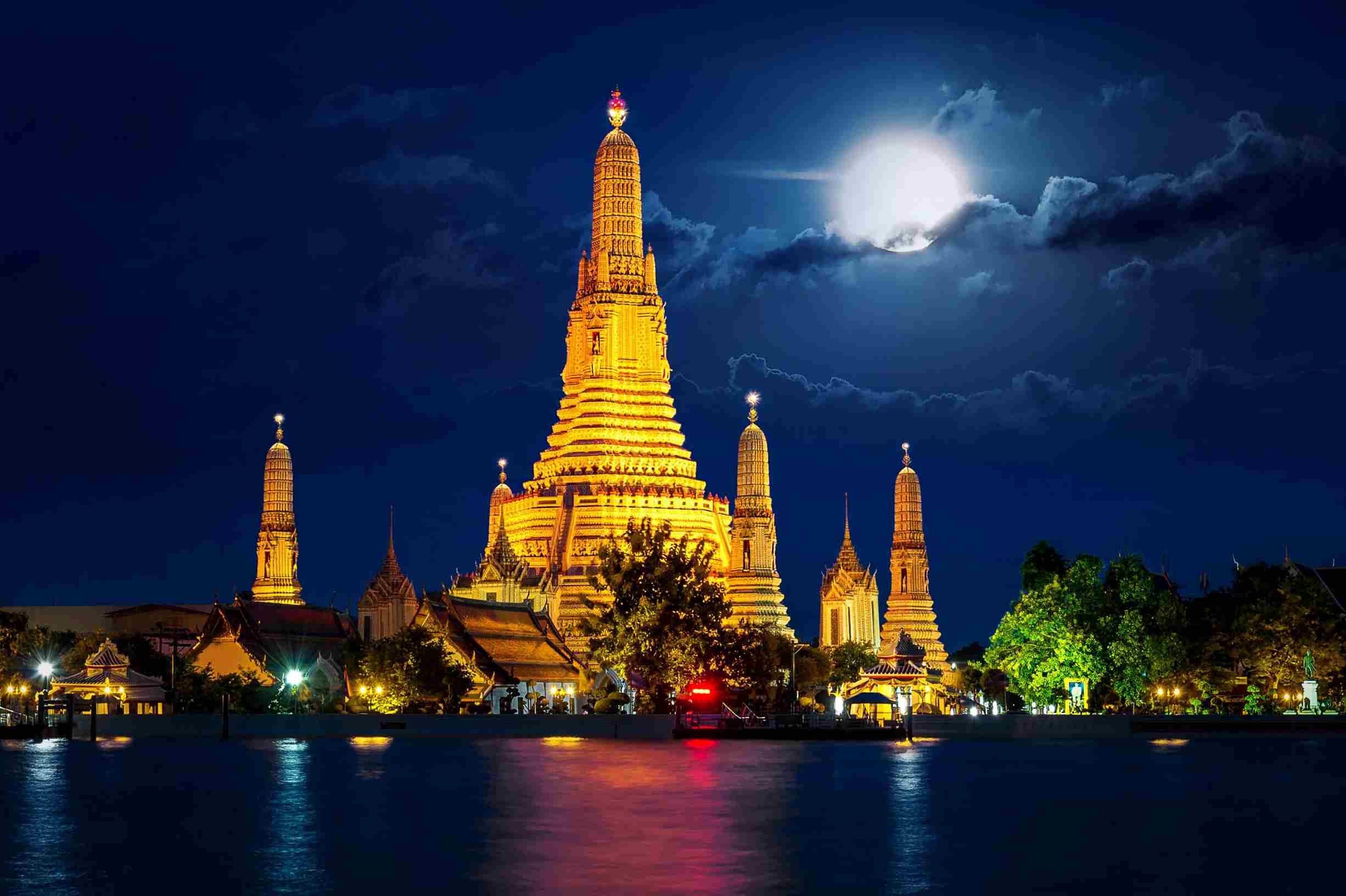 Are you familiar with dental tourism specifically or medical tourism in general? It's how European or Asian countries offer cheaper rates for healthcare as a package deal for visiting them for tourism purposes.
Therefore, the citizens of countries with more expensive dentist rates can go to places like Bangkok in order to get the same level of international-grade dentistry at a fraction the price.
Once you know how to find the best dentist in Bangkok, everything falls into place plus you get a nice stress-relieving vacation out of it.
Searching Through International Dental Centers, Quality, Prices, and More
The best Bangkok dentists are safe and internationally trained for the most part. In regards to cost, they usually cost less than your local service, even when taking into consideration travel expenses to go to Bangkok.
You specifically need to know what qualifications or certifications your dentist of choice should have, where to go when it comes to general and complex treatment, and what costs you'll be faced with.
When finding a proper dentist for your needs, it's more about looking for the right dental center or the best dental clinic in Thailand than anything else.
Why Bangkok Instead of Some Other City?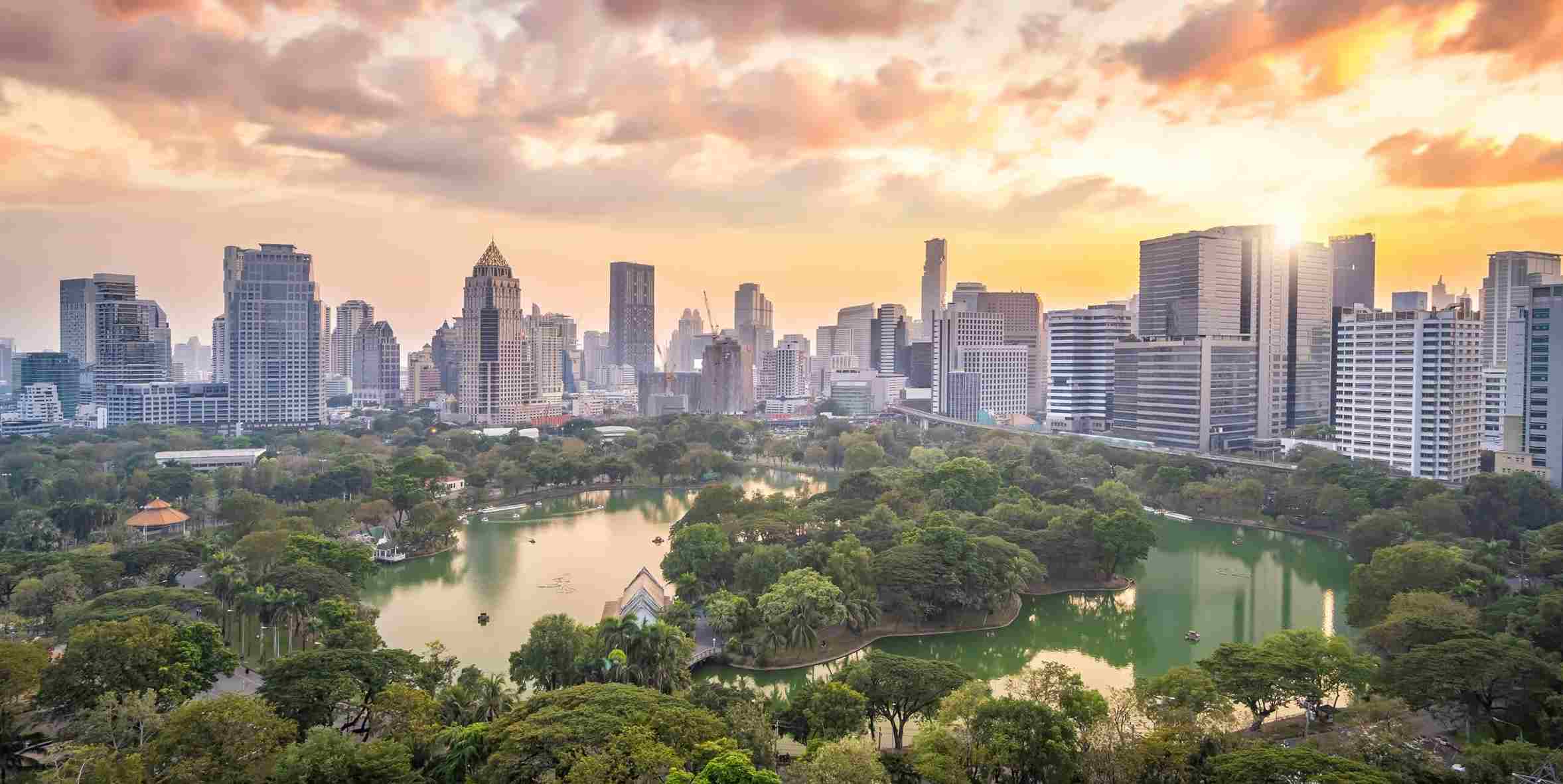 Many people who visit Bangkok and especially those who live there wish to take advantage of the city's high-level dental services in many international dental centers or clinics.
They can go to the best dental clinic in Bangkok and get serviced by the best dentist in Bangkok all the way from the U.S.A., Canada, the E.U., or Australia while having a nice vacation in the Land of Smiles.
The cost effectiveness of a Bangkok dental tourism package ensures that even with travel expenses included, you'll get quality service on top of a vacation in beautiful Thailand. Win-win, right?
How About the Pandemic?
Thailand, like many other countries in the 2020s, has to also deal with the worldwide Covid-19 pandemic and their subsequent lockdowns. Thus, many dental centers may not fully open.
When booking an appointment with them, do so in advance instead of at the last minute. Actually, you should plan things out more when doing dental tourism since you'll be traveling internationally.
It shouldn't be a walk-in sort of deal or else you might as well just walk-in to your nearest local dentist instead.
The Beauty of Bangkok Dental Tourism Explained
The beauty of dental tourism is that it combines the necessity of a dental appointment with the leisurely pace of a vacation. It also allows you to go on vacation leave at your company to attend to your dental needs.
If you need to see a quality dentist you can trust, you're in good hands in Bangkok, Thailand. There's a reason—several, actually—why when it comes to dental work, Bangkok comes up as one of the top destinations.
High-Quality Healthcare:  Thailand for the most part has high-quality healthcare. It has first-world country level at an affordable price, especially for most tourists in the west.
Topnotch International Dental Centers:  Bangkok is also filled to the brim with clean clinics, well-trained dentists, dental specialists, and places with safe, modern equipment at rates lower than what you pay stateside.
Cost-Effectiveness That's Worth the Trip:  In the U.S., to get your tooth filled you'll need to pay upwards of $150. Meanwhile, in Bangkok, even a brand-name dental center will only charge you $30 or half for it.
Bangkok Itself is Also Worth the Trip:  The gorgeous metropolis of Bangkok will fill up your time with shopping and entertainment galore. This on top of paying only $300 for a root canal (costs $1,000 in the U.S. and $1,500 in Australia).
Why is Dental Work so Cheap in Thailand?  It's a mix of the exchange rate, the more advanced healthcare system of Thailand compared to even first-world countries, and dental clinics specifically targeting an international clientele.
Trusted by American, European, and Australian Dentists:  Some nurses and doctors from the U.S.A., Australia, and Europe even make it a point to get dental treatment in Bangkok or elsewhere in Thailand due to its cost-effective quality.
Types of Dentists Available in Thailand
You have two choices of dentist in Thailand (or anywhere else, actually): The specialists and the general dentists. Bangkok dentists offer international qualifications.
After graduation in Thailand, many of them get certifications in countries like America, Germany, England, and Australia. They're also English speaking dentists due to where they get extra certification and in light of the international clientele they wish to cater too.
What are General Dentists?
General practitioner dentists undergo 4 years of dental school. Afterwards, they can spend another 2 years training in a dental center or hospital to get their dental license. Other dentists undergo further specialization training from there.
General dentists can treat your teeth for the following services.
Fillings
Cleanings
Checkups
Removals
Dentists in Thailand must be licensed by The Dental Council of Thailand. You can visit the Dental Council of Thailand's website in order to enter the first and last name of a dentist you've hired to see their credentials online. However, the website is only available in Thai.
Can General Dentists Do Specialist Dental Work?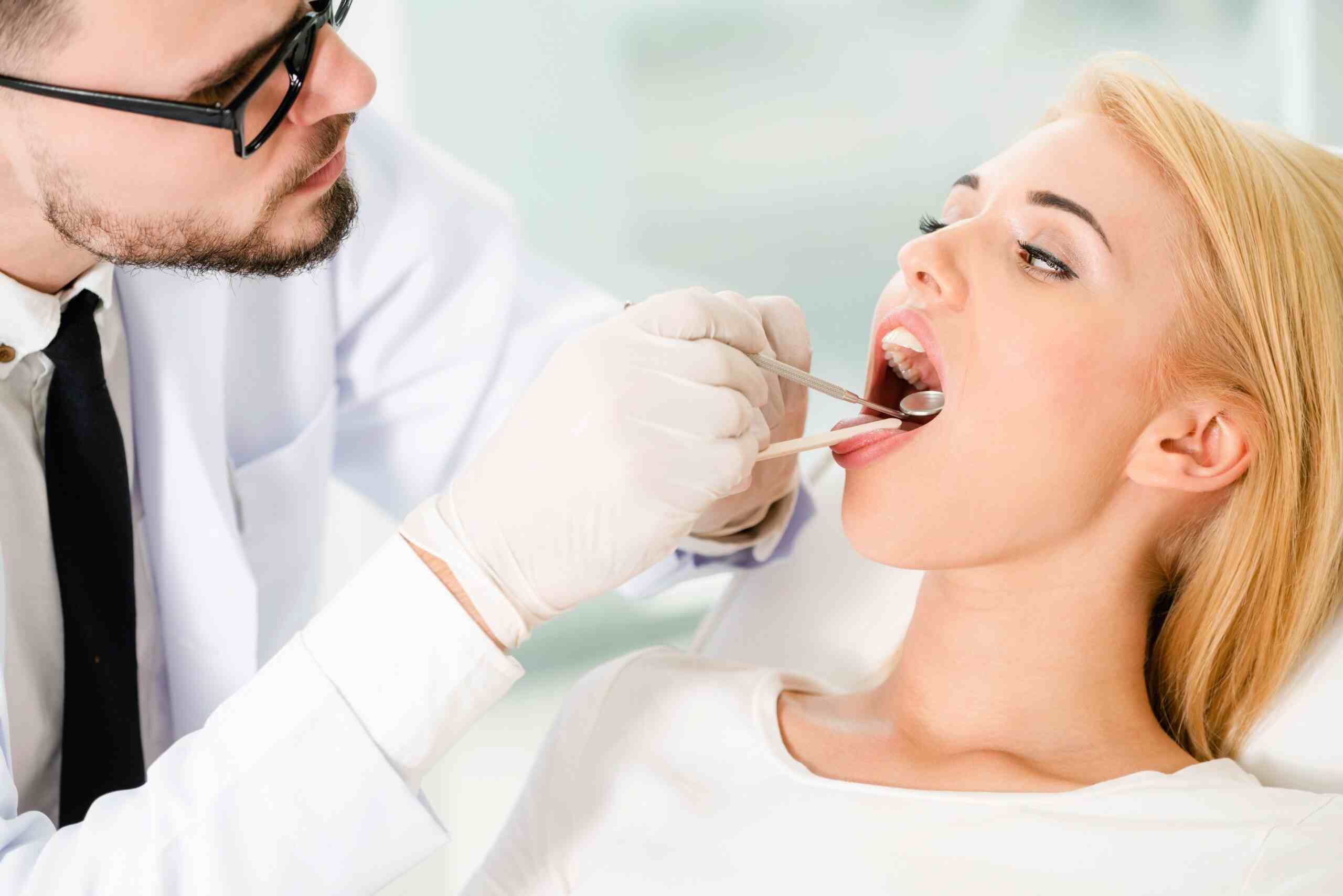 General dentists can also take care of more complex procedures like root canals, crowns, and braces. If you wish to go to a Bangkok general dentist to do procedures that a local dentist could, go for something major instead to maximize your investment.
Unless of course you instead intended to go to Bangkok in the first place and wish to use the dental tourism package as a secondary stop to your Thai vacation.
You can also play it safe and go to a dental specialist who specializes in such complex operations.
What are Specialist Dentists?
Specialist dentists are general dentists who spend another 1-3 years studying a specific dental field. Thailand's specialist dentists tend to study as accredited dental schools overseas in order to cater to a more international clientele.
Aside from those extra years of accreditation, these specialists also train to deal with more complicated operations compared to what general dentists typically encounter.
For instance, an endodontist deals with 20 root canal cases weekly versus his counterpart general dentist that might deal with only 1-2 cases in the same week.
Here the list of specialists you can find in Bangkok along with their respective specialties:
Therefore, if you're in need of orthodontic work that seemingly costs an arm and a leg to get stateside or locally, then you should look into getting great deals for braces in Bangkok. Ditto when it comes to aesthetic or cosmetic dentistry.
Places to Go to for Dental Treatment
Bangkok dentists don't only work from clinics or international dental centers. There are at least 4 choices available to you when hunting for a decent Bangkok dentist, whether he's a general practitioner or dental specialist.
Dental Schools:  You can save money by going to dental students and dental schools. They'll be working on you under instructor guidance.
Privately owned Dental Centers:  Solo clinics owned by one or a partnership of dentists provide a more cost-effective alternative to brand-name clinics.
Brand-name Dental Centers:  Brand-name dental clinics like Thantakit have the reputation and international clientele to help them fund more modern equipment and better facilities.
Dental Hospitals:  There are Bangkok hospitals dedicated to dental treatment.
You can get dental treatment from each of these centers, and they each have their benefits and drawbacks.
Average Prices for the Most Common Dental Procedures
The estimated costs of dental work for various international dental centers can be found on the table below. They're in Thai baht as well as in U.S. dollars using the current exchange rate at the time of this writing.
| Dental Centers | Crowns | Root Canals | Implants | Braces |
| --- | --- | --- | --- | --- |
| Thantakit International Dental Center | ฿ 10,000 to ฿ 22 ,000 ($300 to $ 66 0) | ฿ 9,000 to ฿ 15,000 ($270 to $460) | ฿ 65 ,000 ($1, 99 0) | ฿ 50,000 to ฿ 180,000 ($1,500 to $5,500) |
| Smile Signature | ฿ 9,000 to ฿ 18,000 ($270 to $550) | ฿ 7,000 to ฿ 12,000 ($210 to $370) | ฿ 35,000 to ฿ 65,000 ($1,070 to $1,990) | ฿ 45,000 to ฿ 150,000 ($1,400 to $4,600) |
| BIDC | ฿ 9,000 to ฿ 20,000 ($270 to $610) | ฿ 9,000 to ฿ 15,000 ($270 to $460) | ฿ 39,000 to ฿ 80,000 ($1,200 to $2,450) | ฿ 60,000 to ฿ 180,000 ($1,800 to $5,500) |
| BIDH | ฿ 10,000 to ฿ 21,000 ($300 to $640) | ฿ 12,000 to ฿ 15,000 ($370 to $460) | ฿ 45,000 to ฿ 90,000 ($1,400 to $2,750) | ฿ 70,000 to ฿ 185,000 ($2,140 to $5,660) |
| Truth Dental Clinic | ฿ 8,200 to ฿ 20,000 ($250 to $610) | ฿ 8,000 to ฿ 16,000 ($240 to $490) | ฿ 45,000 to ฿ 85,000 ($1,400 to $2,600) | ฿ 55,000 to ฿ 195,000 ($1,680 to $5,700) |
| iDentist Clinic | ฿ 9,000 to ฿ 20,000 ($270 to $610) | ฿ 5,000 to ฿ 9,000 ($150 to $270) | ฿ 55,000 to ฿ 80,000 ($1,680 to $2,450) | ฿ 38,000 to ฿ 170,000 ($1,160 to $5,200) |
| PMDC | ฿ 15,000 to ฿ 17,000 ($460 to $520) | ฿ 8, 000 to ฿ 12,000 ($240 to $370) | ฿ 75,000 ($2,300) | ฿ 85,000 to ฿ 180,000 ($2,600 to $5,500) |
| CU Dental School | ฿ 8,000 to ฿ 16,000 ($240 to $490) | ฿ 5,000 to ฿ 8,000 ($150 to $240) | ฿ 75,000 ($2,300) | ฿ 52,000 to ฿ 160,000 ($1,590 to $4,900) |
| MU Dental School | ฿ 7,000 to ฿ 8,000 ($210 to $240) | ฿ 5,000 to ฿ 8,000 ($150 to $240) | ฿ 50,000 ($1,500) | n/a |
The prices above are based on a per tooth basis and don't include multi-teeth procedures like all-in-4 or all-in-8 implants.
Pricing will vary from clinic to clinic, but here's a ballpark estimate the most worthwhile international dental centers go by. Also, the price of the operation depends on how much work you need and how many of your teeth require treatment.
What Thantakit International Dental Center Brings to the Table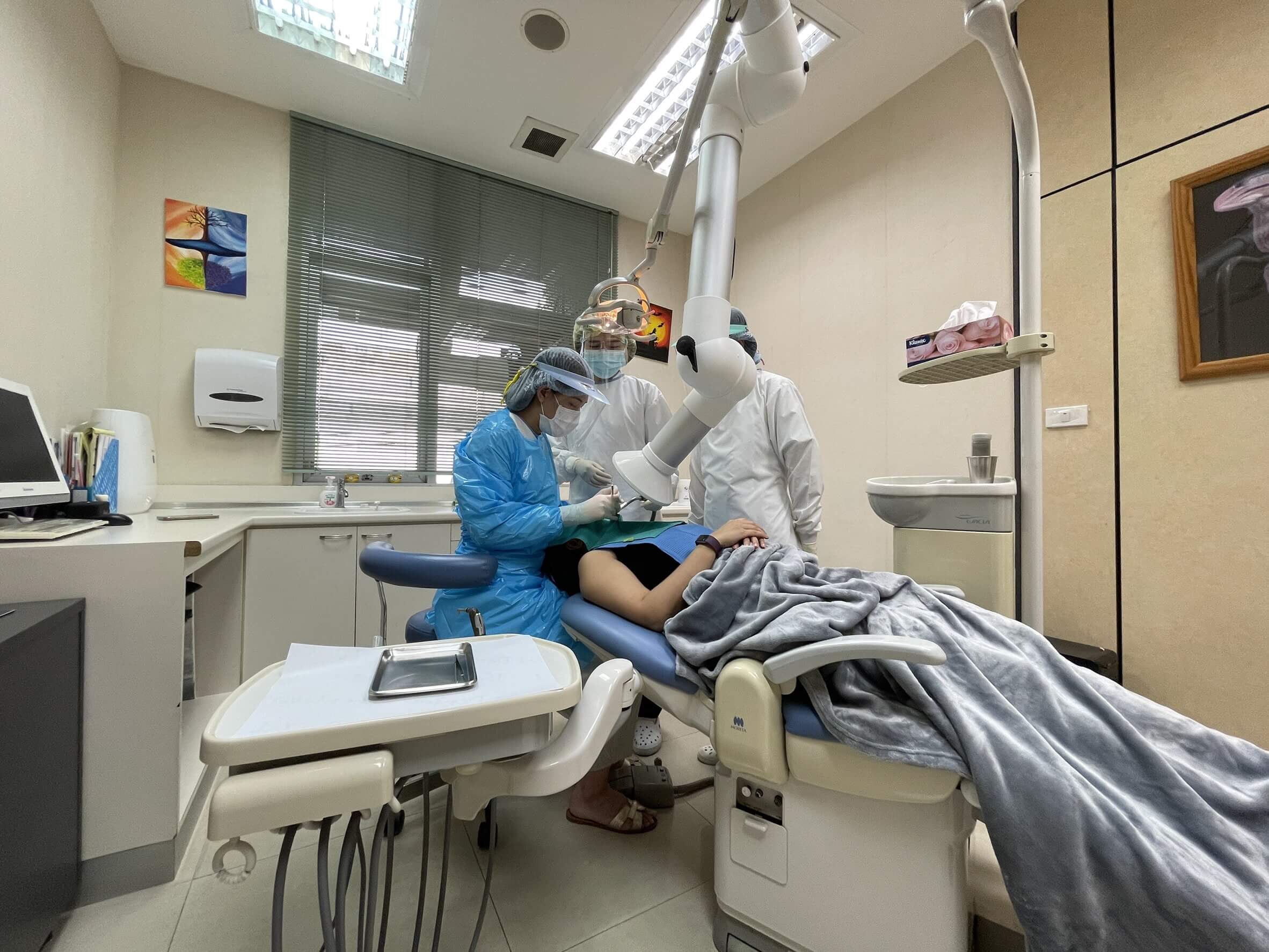 Thantakit International Dental Center prides itself as the oldest Bangkok dental center for good reason. It was established all the way back in 1945 and has lasted all the way to 2022 or almost 77 years.
One of the factors for its longevity is its hospitable caregivers and the fact that it even offers free hotel transfer for international clientele appointments. What's more, the international dental center is run by third-generation dental specialists.
Where to Find Thantakit and What Services They Offer
You can entrust them with your minor, major, cosmetic, or functional dental works thanks to their secure payment plans to boot. Thantakit's office address is at 1939 New Petchburi Road, Bangkok, Thailand.
Some examples of services offered by the international dental center include the following.
It helps that the dental center is run by the third generation of dentists, meaning they've been passing their experience and knowledge from 1945 to present from one generation to another.
Thantakit is also innovative, in that they were the one that offered the first Thailand onsite CAD/Cam dental lab, thus allowing them to synthesize a crown in the same day or a single visit.
Although Thantakit isn't the cheapest or most affordable dental center option (refer to the chart above), it more than makes up for it in quality and experience as well as cost-effectiveness when push comes to shove.
Thantakit is also transparent about their prices that you can find on their website. For example:
New fillings per surface costs ฿1,000 ($30)
Checkup and consultation will cost you ฿300 to ฿1,000 ($9 to $30).
Full mouth cleaning and polishing costs only 1,200 to 2,000 ($40 to $60).
When All is Said and Done
There are loads of renowned international dental centers with specialist dentists to look for in Bangkok. To make your search easier, go for the ones who've spent a decent amount of time overseas or who have studied dentistry internationally.
This way, when you save hundreds or even thousands of U.S./Australian/Canadian dollars or euros, you're assured you're getting quality treatment while also having the opportunity to explore the beautiful country of Thailand or the gorgeous city of Bangkok.
Thantakit International Dental Center is Thailand's longest established dental center. Situated in Bangkok, our clinic is renowned across the world as a destination for world-class dentistry, with most of our patients flying to us from Australia.
Please contact us today and get a FREE dental consultation.