What exactly does taking a Thailand dental holiday entail? As the term suggests, it's a way for you to kill two birds with one stone—take a vacation leave from your office in order to enjoy a leisure trip to Thailand that also takes care of your dental needs.
Medical tourism in Thailand is a booming business, particularly when it comes to its dental tourism market.
Not only does the country have an advanced healthcare industry, it's also called a Land of Smiles for its similarly well-developed dental industry.
What about the Recent Pandemic Scare?
Bangkok has gotten a huge influx of tourists from all over the world, with China being particularly enamored by the city before the 2020 Covid-19 pandemic came about.
However, in 2022, despite the presence of the Delta and Omicron variants of the disease, Thailand is currently going back to 2019 levels of tourism. If you wish to learn how to find the best dentist in Thailand or Bangkok, you'll be spoiled with the amount of choices.
Actually, the pandemic even helped showcase how advanced the level of healthcare is in Thailand, with many people getting excellent treatment for Covid-19 and the populace acquiring vaccines and boosters post-haste when those became available.
Benefits of a Thailand Dental Holiday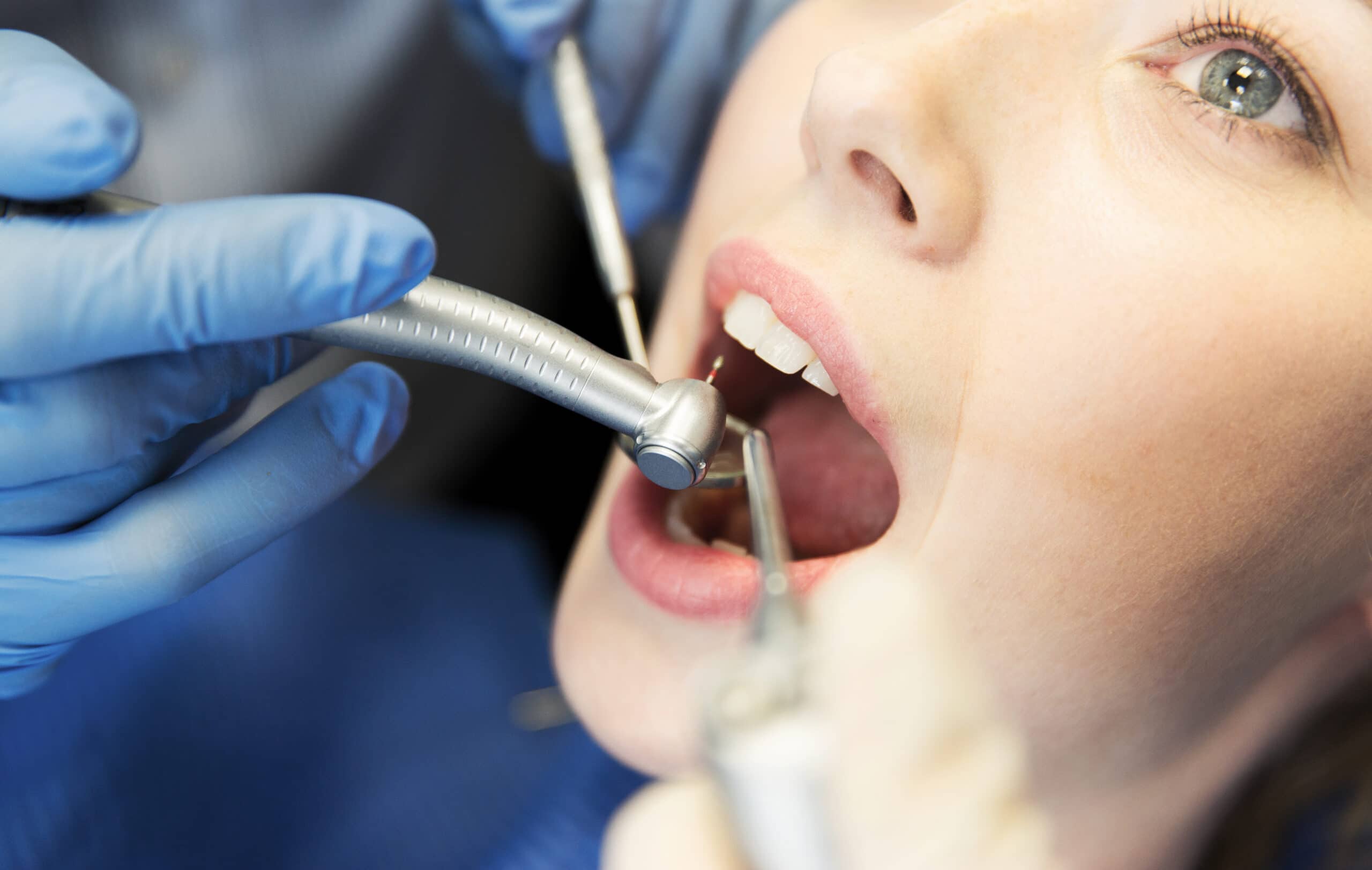 If you're familiar with medical tourism generally or dental tourism specifically, it's how European, Asian, or American countries get cheaper rates for healthcare packages that normally cost them an arm and a leg locally.
Tourism as a Medical Incentive:  It comes with tourism packages to add a little more incentive for them to visit, like getting a major medical treatment done in the Bahamas so that when you recuperate you can do so while relaxing in paradise.
Get a More Affordable Alternative:  Citizens of countries with more expensive dentist rates can go to a more affordable alternative in places like Thailand or cities like Bangkok. However, this is international-grade dentistry regardless.
Finding the Best Dentist in Thailand:  You'll be spoiled with choices when it comes to finding an internationally trained Thai dentist that offers you dental work at the fraction of the price while also getting a nice stress-relieving vacation out of it.
Why Indulge in Dental Tourism in Thailand?
If you're searching for the best country for a vacation and dental work, few can compare to Thailand. Take a Thailand dental holiday because it makes the most out of your time. You can relax and unwind from the stresses of a world gone mad.
You can also end up with a literally brighter smile as you find reasons to smile in today's challenging reality. Thailand dental tourism makes sure you can get the best of both worlds in terms of going there for business and pleasure.
If you wish to get dental work done from implants to bridges or even tooth fillings, why not do so in the country outright known as the Land of Smiles?
The Reduced Price Doesn't Mean Cheap or Low-Grade Care
Some people might be hesitant to get a Thailand dental holiday because they view the cheap rates of Thailand dentistry as an indication that they're low-grade or low-quality services. However, this couldn't be further from the truth.
Cost-Effective Not Cheap Dental Care:  Despite the reduced price of dental care, you're assured of high-quality dental work or even affordable advanced operations involving cosmetic and functional dentistry, such as removal of impacted wisdom teeth.
10 Times Cheaper But Not Low-Grade:  Minor treatments such as composite filling in Thailand cost around $25 in Thailand versus a whopping $250 in the United States. Yes, it's 10 times cheaper than out-of-pocket stateside dental care.
60 Percent Less in Price:  You can save more than half or so of what you'd pay for Australian or American dental care. This is because Thai dental work costs about 60 percent less than western dental care but their dentists are trained in western dental care.
Internationally Trained Dentists:  The dentists in Thailand dental centers and dental hospitals offer you extensive treatments, such as implant placement with a crown for only $2,200 in Thailand versus the $5,000 it normally costs in the USA or $5,500 in Australia.
Now, let's find out how much dental work in Thailand costs compared to other countries.
Costs Associated With a Thailand Dental Holiday
Here's a chart outlining the savings you can get when doing procedures in beautiful Thailand or gorgeous Bangkok instead of going for stateside or local dental care.
| Procedure | Thailand | USA | Australia |
| --- | --- | --- | --- |
| Filling (Composite) per tooth | $30-120 | $250 | $300 |
| Veneer (Composite) | $200 | $900 | $860 |
| RCT (Molar) per tooth | $500 | $1,500 | $2,700 |
| Teeth Whitening | $300 | $1,500 | $700 |
| PFM Crown | $500 | $1,100 | $1,600 |
| E-Max Crown | $600 | $2,000 | $2,200 |
| Zirconia Crown | $700 | $2,000 | $2,200 |
| All-Ceramic Crown | $600 | $1,500 | $1,800 |
| Single Implant (Titanium) | $2,200 | $5,000 | $5,500 |
| All-on-4-Implants per arch | $13,000 | $24,000 | $30,000 |
| All-on-6-Implants per arch | $15,000 | $28,000 | $22,500 |
Best Sites For a Dental Holiday in Thailand
Thai dentists don't only work from international dental centers or clinics. You can avail of at least 4 choices when it comes to finding these experts, whether they're dental specialists or general practitioners.
Dental Schools:  Save even more money by having dental students in dental schools do minor dental work on you with instructor guidance. You'll serve as their on-the-job training.
Privately Owned Dental Centers:  You can also avail of good rates from solo dental centers owned by a partnership of dentists or a single dentist to provide you cost-effective dental care.
Brand-Name Dental Centers:  Brand-name dental centers like Thantakit have reputations to uphold and an international clientele to cater to. They thus offer high-tech equipment and the best of the best in the field of dentistry.
Dental Hospitals:  There are Thai hospitals dedicated to dental treatment. They have good facilities and modern dental equipment.
General Practitioners and Dental Specialists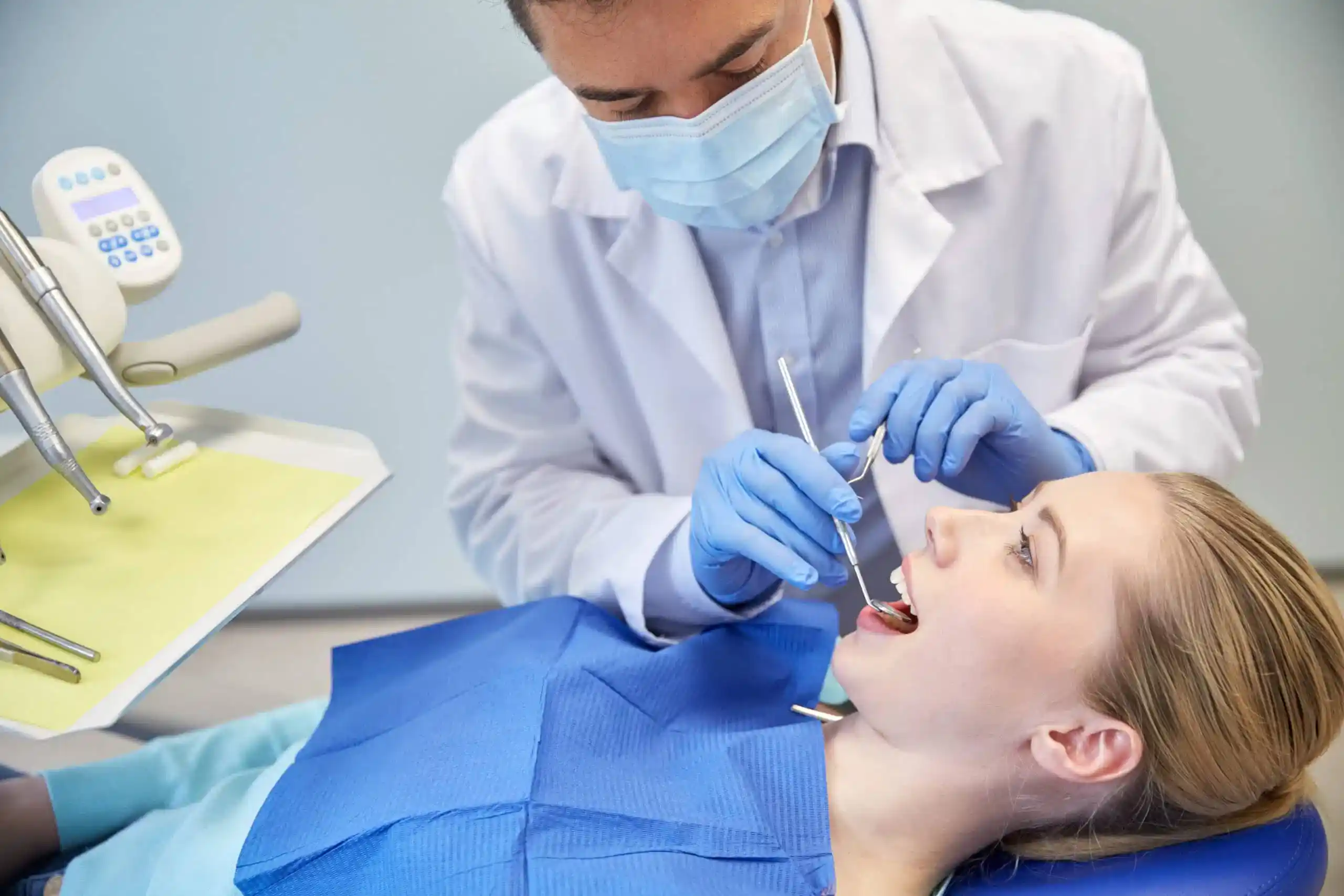 A general practitioner is a dentist that does general practice work—from fillings to teeth cleanings—on top of several specialist work like doing root canals and putting in implants.
However, a specialist specializes in specific dental specialties. While a general practitioner deals with, say, root canals 2 times a week or even a month, an endodontist almost exclusively deals with root canals on a weekly or monthly basis.
Here the list of specialists you can find in Thailand along with their respective specialties.
Endodontists: Root canal.
Aesthetic Dentists: Crowns, whitening, and veneers.
Orthodontists: Braces and retainers.
Periodontists: Periodontal disease and oral inflammation.
Oral surgeons: Oral surgery.
Prosthodontists: Replacing teeth with dental prosthetics.
Implantologists: Teeth implants.
Main Reasons Why You Should Get Dental Treatment in Thailand
Thai regulation is what allows dental tourism there to flourish. The laws there for medical and dental tourism might serve as the blueprint for the future of such industries, in fact. The prices are reduced by design to appeal to an international clientele.
Low-Cost Dental Work:  Thailand dental work should only cost you 60 to 70 percent less than Australian or American dental work. However, they're also done as cost-effective or high-quality dental work at a bargain price.
High-Quality Dental Work:  Despite the low cost, the dental work is done by internationally certified dentists trained for world-class dentistry. This way, your bargain won't become a hoodwinked deal by a fly-by-night operation.
Sought After by Westerners High and Low:  The quality of Thailand dental work is similar to western countries but the price isn't. This is why westerners from the United States to the European Union and beyond.
A Dental Holiday via Tourism:  If you have dental insurance you can skip going to Thailand since you have coverage to deal with most regular dental issues. However, if you want to get more value from your investment and a holiday or vacation to boot, going the dental tourism route may be worth your while.
Brands Used are Trusted Worldwide:  You won't get cheap-o dental accessory or appliance brands in Thailand. The brands used here are brands trusted worldwide but still at a fraction of the cost because of the competitive rates of internationally trained Thai dentists.
The Most Experienced Dentists:  Unless you're getting your dental service from a dental school, you should have experienced dentists with western-grade training handling your fillings or wisdom teeth extraction in some of the best international dental centers in Thailand.
World-Class Dentistry:  The best Thailand dentists usually have 25 to 30 years of experience. Moreover, the international dental centers tend to hire world-class and international-grade dentists trained in places like U.S.A. or Australian dental schools.
Advanced Technology:  You can also avail of state-of-the-art dental technology like CAD-assisted or CAM-assisted same-day crown implantation in places like Thantakit Dental Center at the fraction of stateside services.
High-Tech Equipment:  The best dental centers use high-tech equipment that ensures faster service delivery. Coupled with the sheer skill of world-class dentists, it's amazing that dental work in Thailand has such low prices.
Why is Dental Work so Cost-Effective in Thailand?  It's a mix of Thai laws making it easier for foreigners to partake in its high-level healthcare and a lower exchange rate amidst arguably the most advanced healthcare system in Asia. It's even better than some first-world countries.
Why is Dental Work so World-Class in Thailand?  The Land of Smiles live up to their moniker by arguably offering pound-for-pound (or dollar-for-dollar) the best quality healthcare and dental services from internationally trained dentists competing with the more expensive dentists from other countries.
A Holiday Must-Visit:  Thailand blends nature and cultural heritage together. This alone makes it a must-visit vacation spot. It's a great way to unwind, relax, and let your worries slip by. Your taste buds will also thank you for going to Thailand and partaking in its dishes.
Bangkok Itself is Also Worth the Trip:  Bangkok is a gorgeous metropolis that will fill your time with urban entertainment and shopping galore as well as temple visits. This on top of a root canal only costing $300 versus $1,000 in the U.S. and $1,500 in Australia!
Good Travel Connectivity:  You can get the cheapest and fastest direct flights to Thailand in all corners of the world. The country also offers 6 international airports, making your travel more comfortable for you when all is said and done.
Easy English-Speaking Communication:  The touristy country of Thailand naturally has English-speaking dentists trained to communicate with a western clientele. The clinical staff in places like Thantakit is bilingual for the sake of making international patients more comfortable.
Trusted by American, European, and Australian Dentists:  Some American, European, and Australian doctors and nurses who know better make it a point to go to Thailand for their dental treatment in order to save money without compromising quality.
Topnotch International Dental Centers:  Thailand is home to well-trained dentists working in the cleanest of clinics, the most advanced of dental centers, or even the biggest of dental hospitals. Even their dental students in dental schools offer quality service.
Cost-Effectiveness That's Worth the Trip:  The bottom line here is that in Bangkok you can get your tooth filled for only $30 per tooth or half of that. Meanwhile, in most U.S. cities or states, you'll have to pay upwards of $150 for the same procedure!
Where to Find Thantakit and What Services They Offer
You can entrust Thantakit with both major and minor dental work. They can handle surgical, cosmetic, or functional operations too. They're a popular dental center destination due to their secure payment plans and dental tourism packages.
You can find Thantakit at #1939 New Petchburi Road, Bangkok, Thailand. Some examples of services offered by the international dental center include the following.
Furthermore, the dental center is run by third-generation dentists. This means they've been passing their knowledge, experience, and training from 1945 to 2022 from one generation to another.
Thailand as a Beautiful Vacation Spot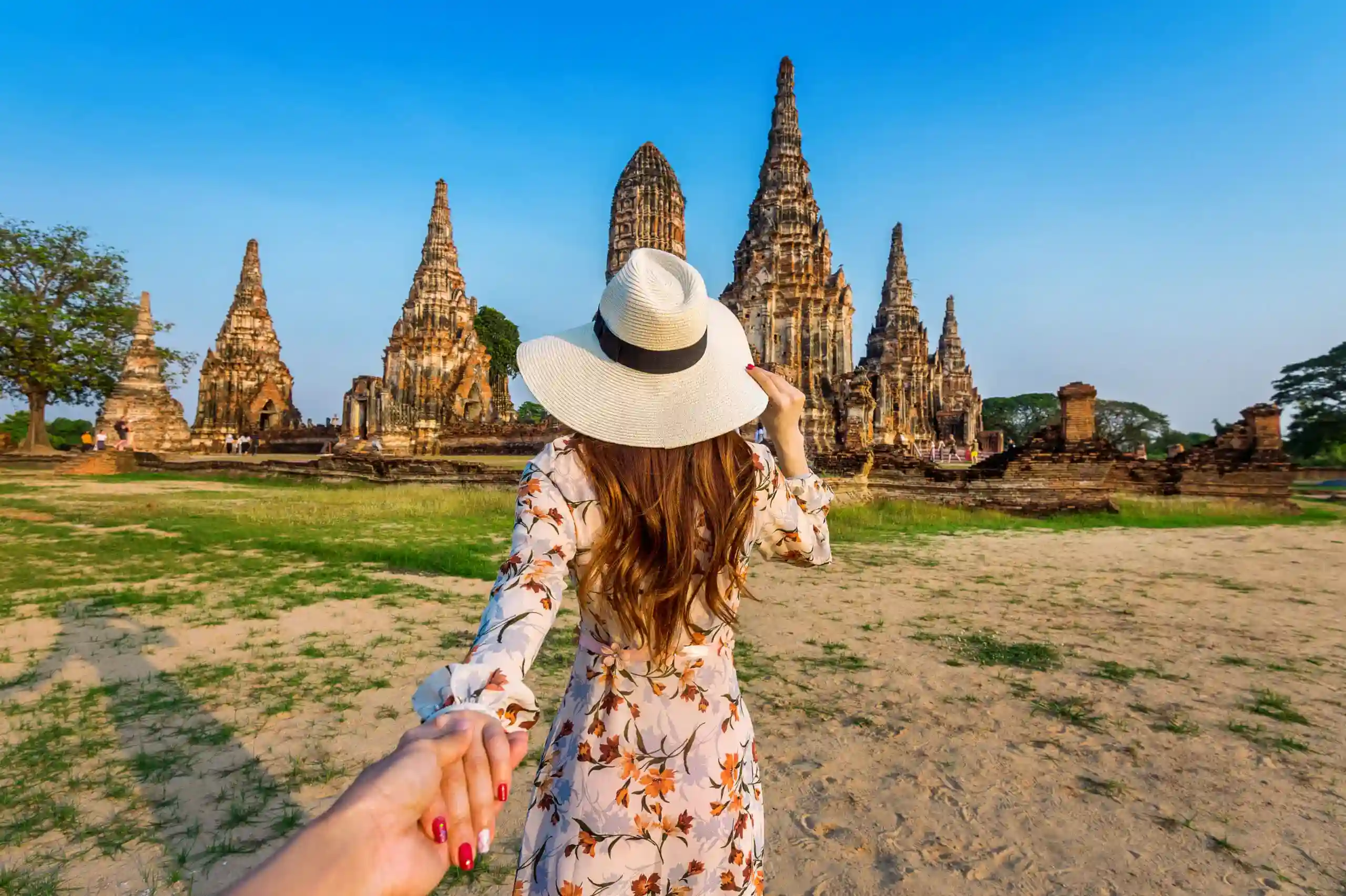 Dental tourism in Thailand is automatically cheaper when you keep treatment costs in mind and realize that even with the round-trip plane ticket there, it'll still cost less than stateside or local operations.
Additionally, people often ask about the trip's other expenses, such as food and lodging. You can avail of all that and more—like Thai sightseeing tours—through dental tourism packages. This makes your medical journey pocket-friendly when all is said and done.
You can also go to places like beautiful Bangkok or touristy Koh Samui. The capital of Thailand in particular symbolizes a hidden Southeast Asian treasure in both dentistry terms and tourism terms.
Getting a Better Smile in the Land of Smiles
Thailand is often and quite rightfully called the "Land of Smiles" because of the jovial disposition of the locals and the advanced dentistry services of the country. It makes perfect sense to choose Thailand for your dental treatment needs.
They've reduced the cost of such operations while still ensuring you'll get high-quality treatment on par or superior to what you can get locally.
Also, aside from dentist visits, you can get to enjoy trips to temples, mountains, parks, beaches, malls and museums while saving the delectability of Thai cuisine.
Final Verdict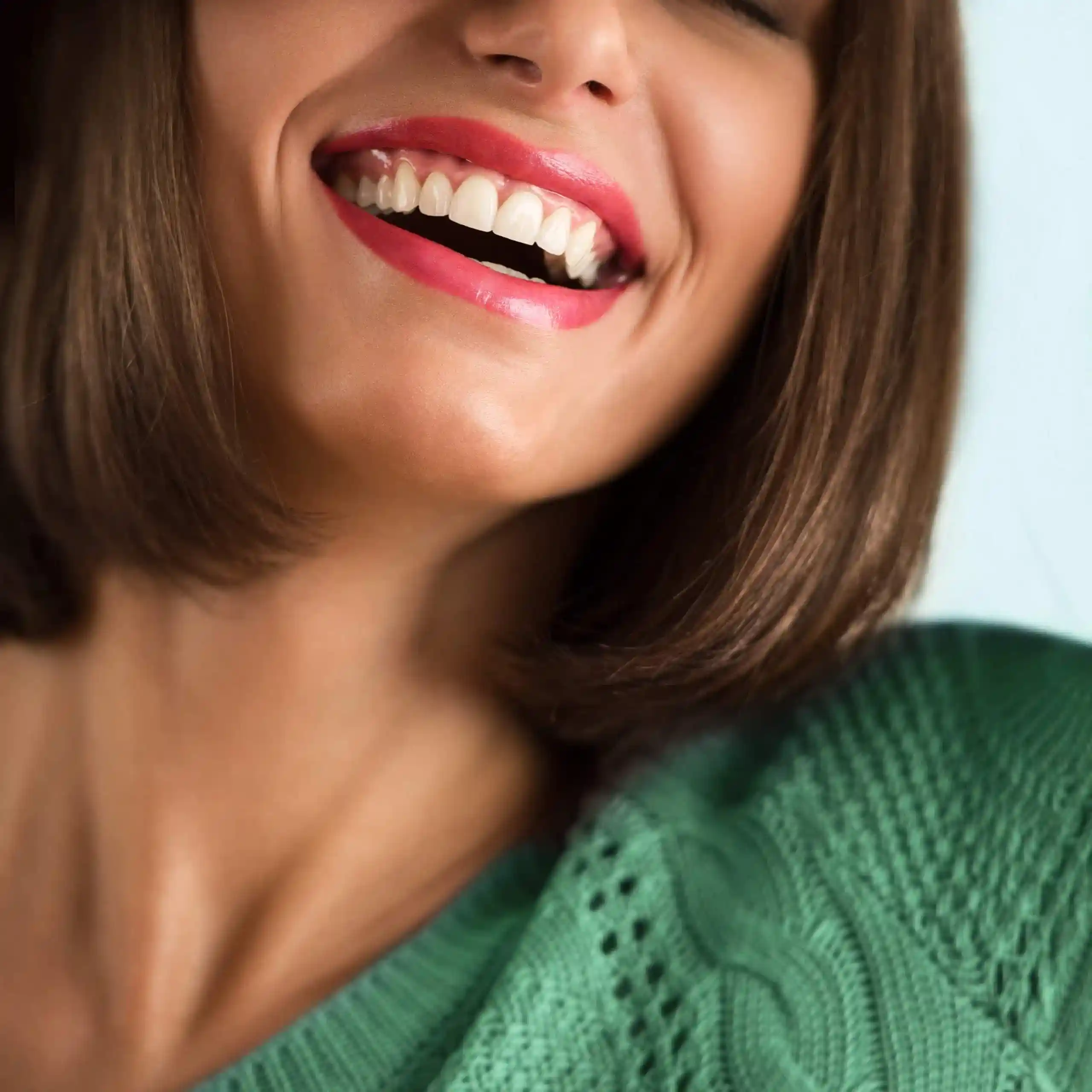 The dental operations and procedures in Thailand aren't cheap as in low-grade. They're a bargain because of their cost-effectiveness relative to their quality. You'll get international-grade dental care in some of the country's most renowned dental centers.
Why should you get a Thailand dental holiday? It's because in today's uncertain world, it's reassuring to have a semblance of stability, even in terms of medical and dental tourism. You deserve better dental care and healthcare than what you're getting locally.
Thantakit International Dental Center is Thailand's longest established dental center. Situated in Bangkok, our clinic is renowned across the world as a destination for world-class dentistry, with most of our patients flying to us from Australia.
Please contact us today and get a FREE dental consultation.