Manufactured by Align Technology, Invisalign is a branded orthodontic procedure and dental device that gives you a more inconspicuous method of wearing braces and straightening your crooked teeth. Meanwhile, Align is a multinational medical device manufacturer based in California, specifically in San Jose. The main claim to fame that Invisalign has over conventional orthodontic devices is that it's nearly invisible when worn, resulting in less of a stigma among your peers.
Essentially, it works in such a way that it uses slight subtle movements towards straightening your teeth, so there's pain involved in getting the straightened teeth you've always wanted.

The Evolution and History of Invisalign
Align Tech is a company that was founded by Zia Chishti back in 1997. Chishti thought up the basic Invisalign design while being an adult orthodontics patient himself.
Individual Aligners: Chishti disliked the "brace face" look of traditional braces and was highly uncomfortable with the simple retainer treatment needed to adjust his teeth. Aside from conspicuousness, he also concluded that a series of orthodontic devices could affect a series of small movements resulting in the same results as a traditional whole piece orthodontic device covering a whole row of teeth.
Partnering with Wirth and FDA Approval: Partnering with Kelsey Wirth, both Chishti and Wirth sought developers to make their proposed design a reality. Together, they founded Align Tech and developed Invisalign and its trademark inconspicuous clear-material, individual-aligner design. Soon after, in 1998, the FDA or Food and Drug Administration approved Invisalign. Sales for the orthodontic alternative started in the United States of America in 1999.
Profits and Spreading Popularity: Since then, from 1997 to 2000, $140 million in venture capital was raised by Align Tech. Afterwards, the company got an extra $130 million in an initial public offering around 2001. Since 2014 onwards, 2.4 million or about 3 million people have gotten the Invisalign treatment. Meanwhile, 80,000 dentists have specifically been trained to install and maintain Invisalign clear aligners.
The Resistance to Invisalign Adaptation: At first, orthodontists were skeptical about Invisalign and resistant to adopting it as an orthodontic option. This is because it was admittedly developed by founders who were businessmen and had zero orthodontic expertise whatsoever. However, many orthodontists gave in because of the product's popularity among customers. Its appeal as invisible braces cannot be ignored.
Align Technology's Marketing Blitzkrieg: Using its initial profits, Align Tech allotted $31 million on a hard-hitting and highly assertive television advertising campaign for its unobtrusive braces technology. According to The New York Times itself, the TV-based consumer-advertising plan was probably one of the most aggressive if not the most aggressive advertising campaign that the dental profession has ever witnessed.
A Successful Bid at Supremacy: Although Invisalign was initially rejected by North American orthodontists, the demand by the market made them change their minds, so much so that by 2001, 75 percent of 8,500 orthodontists in the USA and Canada as well as the rest of North America has been trained to install, maintain, and adjust the Invisalign product. This also resulted in tremendous profits for Align Technology.
Initial Public Offering and Class-Action Lawsuit: From 1997 to 2000, the company raised $140 million in funding. Then, in 2001, additional funding was acquired after its initial public offering on NASDAQ. In the same year, Align Tech made Invisalign available to dentists as well as orthodontists following a class-action lawsuit that alleged making the system only available to orthodontists resulted in unfair competition for the dentists.
What to Expect from Invisalign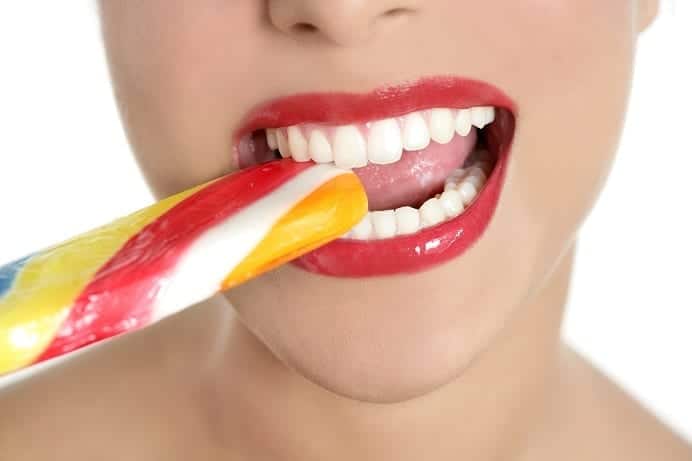 Invisalign clear aligners are custom-made for you, just like many braces and retainers. What makes them different is that they're practically invisible to the eye or at least at first inspection.
What Is Invisalign Anyway? Invisalign is categorized as a clear aligner or clear aligner treatment. It makes use of a clear plastic orthodontic device in the shape of teeth. It's considered orthodontic because like braces, these transparent, teeth-shaped aligners also adjust teeth to a desired position, straightness, and alignment that results in a proper bite that's not an underbite or overbite. There are other clear aligners in the market along with Invisalign, but Invisalign remains the first of its kind.
Perfect Fit and Individual Alignment: Invisalign fits snugly over your teeth and each individual aligner shifts your teeth slightly instead of one whole orthodontic device forcing to move your entire row of teeth into a desired position, straightness, and bite. The aligners move your individual teeth vertically and horizontally, some even rotating your teeth outright when called for.
Frequent Changes to a New Set of Aligners: Invisalign is also unique in that you typically change to a new set of aligners every week rather than sticking and maintaining a set of braces for months to years. This assists in relatively painless movement of your teeth to a desired position, which follows a customized treatment plan that's mapped out or planned phase by phase by your dentist or orthodontist.
It Smartly Tracks Your Progress: Invisalign are composed of propriety, multilayer clear plastic material that keeps track of your progress so that every progressive new set of aligners properly yet gently shifts your teeth into the right place. This smart tracking of teeth-movement progress allows significant reduction of the pain associated with orthodontics and teeth position correction.
More for Adults Use Than Children Use: According to a system study on all clear aligners, products like Invisalign aren't recommended for children but can be availed of by adults. In terms of benefits, they're most effective for the moderate crowding of your front teeth. However, they display less effectiveness for several other issues that traditional braces could cover and handle.
Benefits and Limits of Invisalign: The pros and cons of Invisalign and many other clear aligners are as follows. It's best used for 1-6 millimeter or mild to moderate crowding of front teeth as well as 1-6 millimeter or mild to moderate spacing. This is provided that the jawbone doesn't have any discrepancies. It's also recommended for patients who've previously undergone orthodontic treatment but suffered from a misalignment or altered bite relapse.
Involves a Dentist or Orthodontist: An orthodontist or dentist is responsible for handling clear-aligner treatment. There are home-based versions of the system available wherein the patient himself has to apply the aligners, but Invisalign is mostly an in-office kind of orthodontic treatment. The patient's teeth usually gets molded or digitally scanned in an intra-oral manner (or both, wherein it's molded first before digitally scanned) before the Invisalign aligners are made.
The Computerized Model: Once your set of teeth or the inside of your mouth has been scanned, the computerized model then suggests the stages of development between the current and desired straightened teeth positions. The program or app then creates the perfect type of aligner for each stage and for each individual tooth. Each aligner is worn for two weeks or 20 hours a day, thus reducing your discomfort from having to wear braces for entire months or even years.
Slow But Sure Wins the Race: Although traditional braces are also gradual when it comes to fixing teeth, Invisalign is much more methodical with its methods, slowly and individually moving your misaligned or crooked teeth into the desired position agreed between the patient and dentist or orthodontist. The average treatment takes a little over a year or 13 and one-half months. Its gradual nature also helps out with its relatively painless effectiveness.
The Invisalign Treatment Process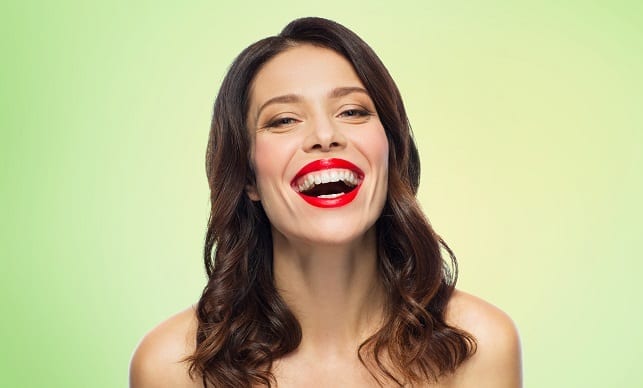 From consultation to finally getting that confident new smile worthy of celebrities, you'll know what to expect every step of the way when it comes to availing of the affordable and easy Invisalign. Here are the things you need to remember in terms of the Invisalign treatment process.
Consultation: The treatment process all starts with proper consultation with a dentist or orthodontist first and foremost. This dental doctor or specialist will talk to you about your needs then give you an honest answer on whether or not you should avail of Invisalign or get something more drastic, like traditional braces. It depends on the severity of the crookedness of your teeth.
You should make sure to find the right dentist or orthodontist for you that can give you dependable advice when it comes to Invisalign. If you're serious about improving your smile with clear aligner orthodontics, then you might want to meet with several experienced dentist or orthodontists that are trained in putting on Invisalign.
Custom Treatment Plan Begins with Teeth Impressions: The dentist will choose to start your tailor-made aligner treatment plan by either taking a physical mold impression of your teeth or going high-tech and simply scanning the inside of your mouth digitally with an intra-oral dental scanner. The latter allows the dentist to send the dental lab a precise 3D digital image of your teeth.
This then enables dental technicians to create the perfect clear aligners for every misaligned individual tooth. Before that, the dentist has to analyze the impression or image in order to map out a customized treatment plan predicting the exact movements of your teeth. He'll also estimate the length of time that your treatment plan will take.
Smile Preview for the Patient and Getting Custom Aligners: The great thing about digital scanning is that the information is available for immediate sharing with you, the patient. This allows your dentist to show you how your teeth will move with Invisalign and exactly what your new smile will look like. Consider it a smile preview to convince you on whether you should go through the procedure or not.
In regards to the customized aligners themselves, they're made of Smart Track material that's transparent and allows your aligners to remain hidden as they go about their orthodontic correction. You're typically instructed to wear the orthodontic device from 20 to 22 hours every day to get the absolute best results. So you can take it off for about 2 hours daily then put it back on.
Tracking Your Invisalign Progress with Smart Track: The custom aligners will gently and gradually move your teeth into alignment. With that said, they're also quite quick with their alignment capabilities relative to your standard braces provided that your teeth crookedness or misalignment isn't extreme. In extreme cases, braces are the recommended course of action if not outright full mouth dental reconstruction.
Your dentist will typically advise you to begin wearing a new set of aligners weekly. The quick and constant changes in custom aligners significantly lower the normal pain you'd go through with standard braces that you have to wear for months or years instead of every week. You will also get scheduled for checkups every six weeks or so, which means a little over a month every time. This allows your dentist to keep close tabs with your progress.
Taking Care of Your New Smile: At every stage of the Invisalign process, you'll see noticeable changes and progress, particularly when it comes to making sure that the original plans are being followed to the letter. Once your teeth have been straightened to look like a celebrity's pearly whites then you're good to go. Right? Not necessarily. Like with drug rehab, there is some follow-up aftercare that you'll need to observe in order to keep your teeth from "relapsing" to their original crooked state.
After your treatment is done, you have to learn to take care of your teeth so that you can avoid getting any of them pulled due to excessive cavities or dental caries. Every missing tooth can induce dental shifting and bite changes that undo the work of your Invisalign braces. You might also be requested to use a Vivera Retainer to protect your smile from regressing or becoming crooked again. These retainers are custom-made like Invisalign because they both use the same state-of-the-art orthodontic technology.
In Conclusion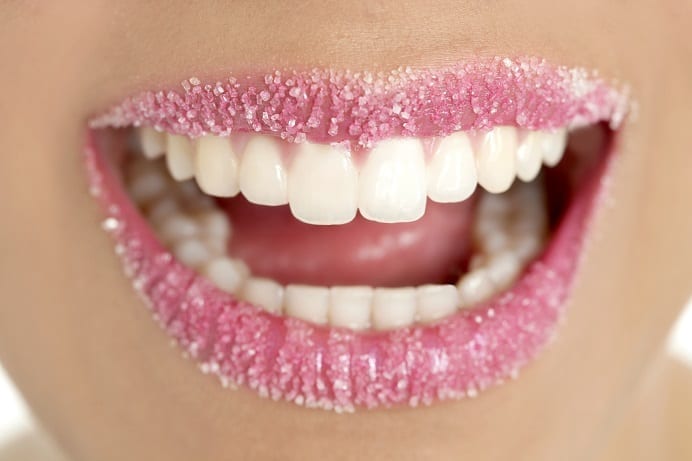 The main reason why Invisalign is such a huge success is because it's engineered to use the right amount of force at the right time and place. This results in far less pain than even modern brace designs. The orthodontic brace itself has evolved well past the cumbersome designs of the past that look like ancient torture devices instead of dental products. With that said, it's not a stretch of the imagination to say that Invisalign is a natural progression or evolution of the traditional brace.
Thantakit International Dental Center is Thailand's longest established dental center. Situated in Bangkok, our clinic is renowned across the world as a destination for world-class dentistry, with most of our patients flying to us from Australia.
Please contact us today and get a FREE dental consultation.