Did you know that you could go to Bangkok and get a one-day dental crown at an incredible affordable price? The rate is very low compared to most countries even when you take into account the airfare to and from Thailand.
Sure, if you have dental insurance you can have it done in your own country for free or for a significant discount, but not all people have good dental insurance policies. Some people dislike the idea of having to pay a premium for the off-chance that they'll have to go under the knife or put up a dental crown. For them, going to Bangkok for a one-day dental crown that can be produced in mere hours before going back to their home country is the most affordable and efficient option.
You might even end up with a few hours of shopping and sightseeing in Bangkok before it's time to board your plane back home, making it the ideal recommendation for patients who are always on-the-go. You can get instant crowns in Thailand without dealing with the awkward molds, multiple dentist visits, and long wait times. What's not to like?
An Introduction to the One-Day Dental Crown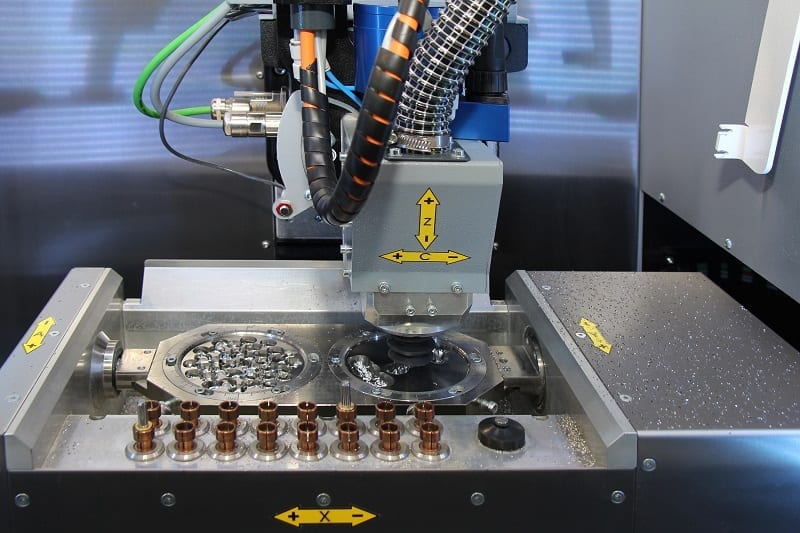 The dental world is ablaze thanks to this latest dentistry advancement. Using tech such as CAD/CAM milling technology, digital dentistry, intra-oral or extra-oral scanning, 3D milling, and 3D printing, it's now possible to make a dental crown for patients within hours instead of a week or two. This dental procedure advancement is one of the most important ones in 21st Century and that's no exaggeration.
CAD and CAM Technology Makes It Possible: Thanks to computer-aided design (CAD), 3D printing, and computer-aided manufacturing (CAM), you can get your crown made and implanted on your teeth within a quick weekend before going back to your everyday life. What's more, even though synthesis of the crown is faster, you don't have to sacrifice quality for speed. In many ways, digital scanning and printing or milling allows for more accurate results because of this advanced tech.
From Science Fiction to Science Fact: Science fiction has now become science fact thanks to these brand-new digital dental technologies that allow quick and accurate crown replacements that's only a little more expensive than traditionally made crowns. Naturally, if the costliness turns you off, you can go the dental tourism route to get a bargain and a half for these instant crowns.
Cost-Effective Practicality: What's more, you can get such a treatment available at affordable prices in places like Bangkok, Thailand. The one-day promise adds to the appeal of going to Thailand in the first place. Many patients don't wish to go to Thailand for far too long, like more than a day or for weeks-on-end because they don't want to miss work or use up too much of their vacation time unless it's a dental emergency and they lack insurance for it.
The Future Is Now: There are some patients out there who might feel fearful, ambivalent or cynical about the sentiment that the future is now even with the advent of dental technology like CAD/CAM dental restoration or the existence of mass media like the Internet. Some surgery supplier and dental labs are fearful they're going the way of the horse-drawn carriage or the sword. Other labs and clinics have embraced this new tech.
Dental Crown Guidelines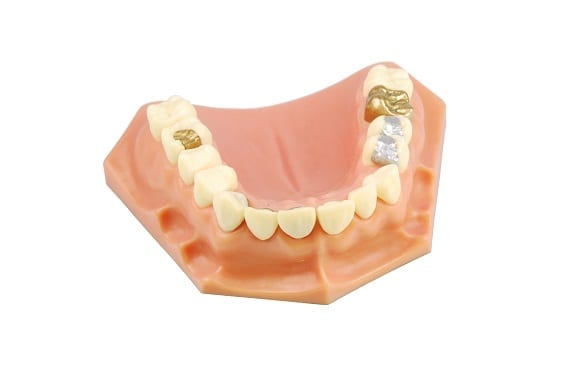 According to respected and renowned dentist sites on the Internet, the dental crown is similar to the dental cap in that it's designed to cover the tooth's visible portion in order to restore its strength, shape, and size as well as enhancing the aesthetics of the tooth in question. It can protect a cracked tooth or correct a misshapen one. It's affixed to the tooth structure right on top of it, hence its name.
You might be recommended by your Bangkok dentist to get a one-day crown because of the following reasons:
It restores a worn-down tooth to its former glory.
It accurately maps out a tooth design on short notice.
It serves to provide cosmetic enhancement of the tooth.
It's less expensive and more practical when done in Bangkok.
It can be used to cover an implant abutment or hold a dental bridge.
It's much faster than traditional synthesis of crowns for a little extra cash.
It comes with a vacation included once you're done getting the crown installed.
It matches the shade and basic structure of the tooth or teeth that's being restored.
It protects a cracked tooth that's been weakened by tooth decay or from blunt-force trauma.
It supports a tooth that is mostly composed of filling, wit a significant portion of the enamel removed to give way for the crown.
One-Day Dental Crown Design Process
An ordinary dental laboratory requires molds from the dentist or even digital scanner tech in order to manufacture within days to weeks the new porcelain crown that can be made of standard, palladium, or gold alloy. The most expensive of these are the high-gold composition porcelain crowns that you can actually acquire at a significant discount when you go the Bangkok dentist route. Nowadays, clinics can do the designing and manufacturing of the crowns themselves.
Digital Scanning: Using CAD manufacturing techniques, the dentist makes a 3D picture of the tooth and surrounding teeth with a scanner the same way dentists of the past use molds to give the miller or craftsman an idea of how the crown should be shaped in light of its placement on the mouth. Digital scans are more accurate because they use light instead of mold to accurately capture in 3D the precise size and shape of the tooth that's about to get crowned and its surrounding teeth.
Virtual Designs: The software offers an accurate virtual representation of the dental topography, which in turn can be used to make up various designs. Some software for CAD/CAM printing/milling includes presets, templates, and design options for the dentist's needs. This further streamlines the process when it comes to finding the right fit. Of course, one-day crowns and digital scans get rid of the need to use a temporary crown or cap over your tooth while the crown is being manufactured.
Approval and Milling/Printing: After the dentist has approved of the final design, the CAD file is sent to the CAM printer or miller machine in order to make the crown itself. Milling typically uses ceramic material and particularly advanced software can make the crown look the same color and shade as the surrounding teeth of the patient in question. Printing also allows patients to get better choices for tougher crowns such as those made of standard, palladium, or gold alloy.
Ceramic versus Porcelain: Usually, patients are discouraged to use ceramic on molar crowns in light of the intense biting forces from the back of your mouth. This is especially true for patients who grind their tooth, necessitating gold alloy crowns that can withstand such habits. Meanwhile, your crowns for your front teeth like your incisors and canines can get away with using ceramic color crowns made by same-day dental crown CAM/CAD tech or traditional multi-week dental labs for the sake of getting an exact color match.
Details Regarding CAD/CAM Milling Technology
A CAD/CAM milling dental laboratory like the one found at Thantakit allows dentists to use various technologies such as intra-oral cameras or CBT to scan your teeth accurate then translate it into a 3D model on the computer. From there, to ensure accuracy, the model is printed in 3D by a 3D printer in a few hours instead of having to make new crows in weeks or days.
CAD/CAM milling for one-day crowns provides patients with the following benefits:
Precision Scanning: Digitized scans are far more precise than old-timey molds or x-rays. What's more, the raw data can be fed directly into the 3D printing machine or milling equipment because the scans are immediately translated into CAD data that the CAM device can read and turn into actual crowns within hours. The milling device usually duplicated the tooth from a porcelain block while the 3D printer prints out the crown from scratch with the use of resin. All of this is done while the patient waits in the waiting room.
Quicker and More Accurate Operations: 3D scanning is more accurate because a lot less is lost in "translation" from the scan to the 3D printer or milling machine when compared to the traditional way of making crowns that's more based on the accuracy of the molds. The synthesis is precise because the scanner is able to capture more of your oral and dental topography, leading to quicker prep work on a crown that's ready to fit in your mouth in a few hours. You can head back to your country immediately once the fitting is done or enjoy a few more days of Bangkok tourism.
A Much Shorter Wait Time: You won't have to wait long in order to get your instant dental crown. The whole process was developed to shorten your dental implantation or reinforcement procedure. Usually, the making of the crown, veneers, or dentures is the longest part of such procedures. Custom-fit duplicates of crowns you wish to replace can also be quickly synthesized through scanning and milling tech that uses powerful and accurate software. What usually takes two weeks simply takes two hours or less.
Dentists Can Manufacture the Crown Themselves: Although dentists can still depend on a CAD/CAM milling lab for their crown and denture needs, it's also possible for them to make their own custom-fit crowns with the right 3D milling or printing machine. They don't need to depend on craftsmen any longer although they can go the two-week lab route for patients who want to pay for the non-rushed version of crown replacement procedures. 3D printers in particular have revolutionized crown-making by allowing clinics to take control of the means of production.
All Sorts of Applications: Dentistry that uses CAD/CAM milling tech can be depended on to make more than just dental crowns and dentures. They're also used for milling or printing out chrome-cobalt discs used on crowns and bridges, retainers, braces, bridges, and porcelain veneers. Anything that can be digitally modeled then printed out with a computer with amazing fidelity and precision or can be milled from solid blocks of ceramic and composite resin is possible with this instant production technology for dentists worldwide.
Why Bangkok: It's All about the Money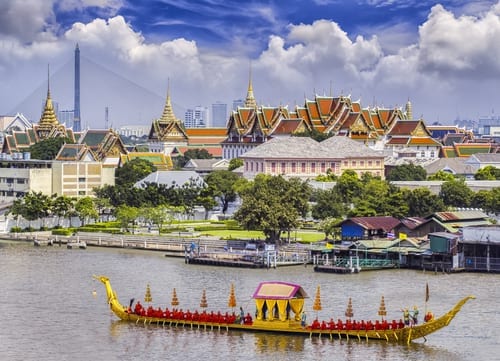 The main reason why people bother to go to Thailand in order to get a one-day dental crown treatment is because it's very affordable. Even if you don't have a traveler's insurance handy to allow for additional discounts, the operation itself is so much cheaper than having it done stateside. A root canal without insurance in the U.S. or Australia can pull in thousands of dollars from your budget. Meanwhile, the same procedure can be paid out-of-pocket in Thailand.
You can save up to 50 percent of the money by applying for a dental crown, specifically the one-day kind. You can also get a regular crown if you want and have an extended stay there in the Land of Smiles. Dental clinics like the Thantakit Center offer affordable services for cleanings, dentures, implants, and surgery. For example, a $1,000 to $1,500 crown in the U.S. can drop all the way from $300 to $550 in Thailand. A crown in Thantakit costs from ฿10,000 to ฿18,000 or $300 to $550 depending on the type of material the crown is made of.
In Summary
According to the Wall Street Journal, dentists can make one-day crowns for patients in less than two hours thanks to digital technology. These crowns aren't temporary crowns used to fill in your teeth until the real crowns are made. Instead, they're as durable as regular ceramic crowns that require a few days or 2-3 weeks to manufacture while costing the same price as regular crowns. If you go to Bangkok, Thailand and indulge in some dental tourism, however, you can get that one-day crown for half the price.
More and more patients are going the dental tourism route when it comes to their dental needs, including the one-day crown that lasts as long as crowns made for a much longer period of time because of the affordability. Not everyone has dental insurance and those who do might want to get bigger discounts from Thailand anyway instead of paying for expensive dental premiums.
Thantakit International Dental Center is Thailand's longest established dental center. Situated in Bangkok, our clinic is renowned across the world as a destination for world-class dentistry, with most of our patients flying to us from Australia.
Please contact us today and get a FREE dental consultation.